NFL Playoffs: Advice for the Patriots to Win vs. Broncos
January 10, 2012
In 1974, Muhammad Ali defeated George Foreman in the ring. But even before the fight began, he'd already beaten Foreman psychologically.
Ali's style of fighting centered around his ability to remain elusive. He had his signature dance down cold. He exhausted and frustrated his opponents with speedy footwork. He mixed ballet and boxing in perfect harmony.
But in preparation for the Foreman fight, Ali promised to change his style completely and be more aggressive. He made a commitment to himself, to the media and to his opponent that he would fight head-on with Foreman.
Nobody believed him. Foreman especially didn't believe him. Ali was probably up to his usual trash-talking self. And besides, how could anyone swap their skills overnight for new skills? Ali fights the way he fights. People don't change.
But champions change. They change all the time. Foreman didn't realize that until it was too late.
As soon as the fight started, Ali proved he was telling the truth all along. He was a monster in attack mode. Foreman was stunned, and he grew exhausted from taking so many of Ali's staggering hits. He was also tired from throwing punches to offset the blitz. He was drained.
Foreman's whole conception of Ali's game plan, and his own game plan of how to beat Ali, was coming undone. He was mentally psyched-out by a man who made his living psyching people out. It was mentally devastating.
Ali knocked out Foreman. As Foreman fell, he was probably wondering why he didn't take Ali at his word.
Tim Tebow pulled a similar stunt on the Steelers.
For a while now, Tebow's been saying that he'd like to throw more and he's comfortable adding more passing into his game.
Tebow's fans have been echoing that sentiment for weeks, insisting that he has a great arm. Even John Elway has warmed to the notion of a more pass-friendly Tebow.
Analysts on ESPN and NFL Network have been talking about this for weeks, acknowledging that in order for the Broncos to win, Tebow would have to start nailing throws from the pocket. When questioned about this (which was often), Tebow never seemed worried. In fact, he seemed confident.
But the Steelers didn't pay attention to these warning signs. They made the mistake of believing that Tebow could not be successful at throwing the ball. They judged him on less than one full season of starting in the NFL. Less than one season. They put all their eggs in that basket.
The playoffs are a brand new season. A team's regular season record influences who, where and when they'll play, but not how they'll play.
The Steelers entered Sunday's wild-card game with a pre-conceived notion of what Tebow would and would not do. They believed Tebow would run the ball himself or hand it off.
And they were wrong.
Tebow came out slinging the ball. He never planned to win with the running game. He understood his opponent, and he knew his arm had to play a significant role. Keeping up with Tebow's arm and wrestling with the shock of it all took the life out of Pittsburgh.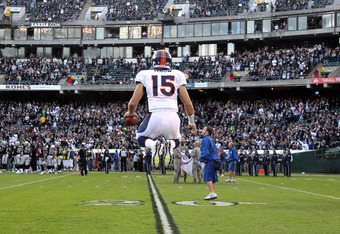 By the time Tebow finally ran the ball himself, the Steelers were already on the verge of surrendering.
Despite Tebow scoring on his run, it was as if Dick LeBeau was silently thinking that everything was back to normal. And then, like psychological clockwork, Tebow started throwing again.
We go to overtime.
Based on his defensive scheme, I could feel LeBeau's thought process. He knew Tebow had a pattern. He hands it off on first down for one or two yards, then throws long balls on second and third down. All they had to do was expect the run on first down and stop it.
Wrong again. Tebow launches it on first down. The defense is not prepared. Game over. Outwitted and outsmarted by a man who pretty much told you how he was going to beat you.
Tebow's got stripes now. He just beat a Steelers team that more than a few Patriots fans were a little afraid to play. And now, they're headed into our house. 
The best way to prepare for this divisional game is for the Patriots, and their fans, to respect the Broncos. Learn from the mistakes the Steelers made. The Steelers did not believe in Tim Tebow. It would be foolish to follow in their footsteps.
We need to follow the teachings of Bill Belichick. As he says, "When you win, say little. When you lose, say less."
Right now, things can go either way. It's the time to keep our mouths shut and let our football do the talking.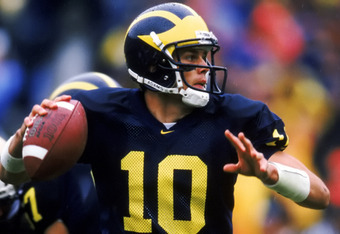 Coach Belichick prepares himself and his guys to take every team's best punches. He teaches them how to absorb the hits and fight hard. He didn't shrug off the Colts or the Redskins, and he won't shrug off the Broncos. We shouldn't either. If this is going to be a championship season, then the players and the fans need to be on the same page. One goal: Super Bowl.
The Broncos are a good football team, and they will play their hardest against the Patriots. We shouldn't look at them as a fluke or a phenomenon. We need to respect this opponent as a worthy adversary.
The Broncos believe they can beat the Patriots in the divisional round. Can they really win? Yes. Patriots fans shouldn't be hesitant to accept the possibility that we could lose.
After all, we accepted that very possibility when we thought we'd play the Steelers. Why would we suddenly abandon that mindset now that we're playing a team who beat the Steelers?
We could lose this game. There's no reason to use our Week 15 victory over Denver as a badge of superiority. We lost to the Jets last year in the playoffs after beating them, 45-3, in the regular season.
The regular season and the postseason are two distinct entities. We can learn from Week 15, but the Broncos will learn from it too. They'll be studying the same film as the Patriots. Make no mistake: This game will be intense.
Broncos fans are going to be obnoxious this week. Tebow fanatics are going to be insufferable. Everybody who hates Tom Brady will be intolerable. People who despise Boston sports will be loud, rude and psychotic.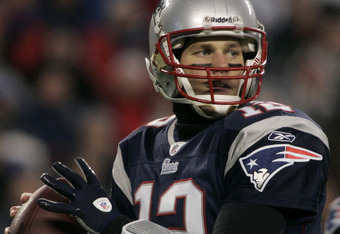 Patriots fans shouldn't fall into that trap. We shouldn't reciprocate their passion because their passion isn't real. They aren't cheering for their team to win the Super Bowl; they're cheering for their team to prevent other teams from winning the Super Bowl.
That's fake passion. That's Jets passion.
What we need now is quiet confidence. This isn't personal; it's business. Are we playing to win the Super Bowl, or are we playing to beat Tim Tebow? You may not think you have to make a choice, but this week's media hysteria and the loud Brady haters will force you to choose.
So choose.
Broncos fans will attempt to make this personal. Some Patriots fans may do the same. Don't let them. This isn't about destroying the Tebow phenomenon; this is about winning a fourth Super Bowl ring. Nothing else matters.