Kevin Garnett, Paul Pierce Both Standing in Rajon Rondo's Way for Boston Celtics
January 12, 2012

When James Posey left the Boston Celtics in 2008, the essence of the team left with him. Since then, Danny Ainge has made increasingly poor roster swaps in a seemingly never-ending quest to give Paul Pierce the players he needs to win.
The players haven't been good enough; Pierce hasn't been good enough. 
The era of the Big Three must end.
In 2007, Kevin Garnett's arrival in Boston introduced a new culture of strict assignment defense which became the team's foundation. But the culture is useless now without the tough players to enforce it.
Garnett still leads by example, but he's a general with no troops. He's also a general in fast decline. His downward trajectory revealed itself in the 2010 NBA Finals when he was manhandled by Pau Gasol.
Garnett must not be a member of the Celtics next season. But that doesn't mean he should retire. He could be of great service to a young team in need of veteran leadership. The Memphis Grizzlies or the Milwaukee Bucks would benefit immensely by scooping him up.
Ainge should've concentrated his time and cash over the last few years on keeping most of the title team together, losing Garnett and picking up intelligent young acquisitions.
The Celtics roster should look something like this: Rajon Rondo, Ray Allen, Pierce, David Lee, Tony Allen, James Posey, Eddie House, Jamal Crawford and David West. 
That's a championship team. Why don't we have that team?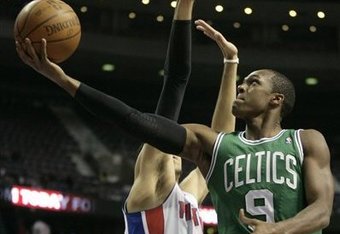 Poor management, bad decision-making and exorbitant contracts kept that team from existing.
Over the years, it's become clear that Ainge values Garnett and Pierce like gold, and everyone else is a garage-sale item that can be pawned for nickles.
Allen and Rondo are the only two players on the Boston Celtics who are performing at an elite level. And that's what makes Ainge's efforts to trade them so fuzzy to comprehend.
Garnett is not an elite player anymore. Neither is Pierce.
The NBA is changing; it's getting younger, stronger and more athletic. The players who thrive in this league are versatile. Guys like Russell Westbrook and LeBron James excel on multiple levels; they're built like forwards, but they can run the point and score as easily as the best shooting guards in the league.  
Rondo can run the point as well as anyone in the NBA. Not only is he dishing out over 10 assists per game, he's forcing turnovers and he's still the best rebounding guard in the league.
And this season, he's proven himself to be a true offensive threat. His weakness as a jump shooter has no bearing on his uncanny ability to score from inside the paint. Points are points; it doesn't matter if he gets them from the key, the elbow or right under the rim.  
Garnett and Pierce do not represent the future; they represent the past. They can barely fulfill their individual roles. Meanwhile, Allen and Rondo are lighting up the court, putting on energetic displays of power, wisdom and excellence every night. Give me Allen and Rondo any day of the week.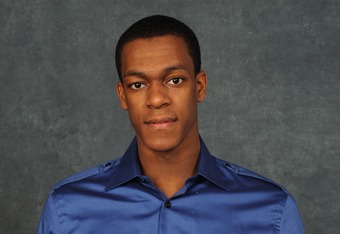 This Celtics team could've been so much more. This season could've been a real championship run.
But the damage is done. The team has been dismantled and destroyed, and some powerful people behind the curtain allowed it to happen.
We have four players left from the championship team. Two of them have been floated around on the trading block, and they happen to be the two best players we have. This isn't a strategy for future success; this is poor management.
Earlier in the offseason, Ainge tried his best to swap Rondo for Chris Paul. The most frustrating part about the fiasco was that Celtics fans knew the true value of Rondo.
We know how amazing this kid is. He is the franchise. He's earned the right to call this his team. But the owners and managers of the team do not see what we see. We can't both be right. Either they know better, or the fans know better.
Either Rondo is the face of our future franchise or he's not. I think he is. He has been since 2007. He gets better every season. The kid represents everything that Red Auerbach and Bill Russell wanted this team to be.
But in the eyes of the decision-makers, Paul held more value. They also felt the rest of our championship team had outlived their purpose. 
This is a poor evaluation of talent. The owners and managers are judging players by all the wrong standards.
These are the same people who said Rasheed Wallace, Stephon Marbury and Shaquille O'Neal would help us win a banner. That's like someone putting shoelaces on a plate and telling you it's pasta.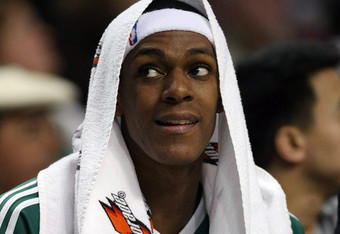 These are also the same people who made our team appear completely unappetizing to David West.
And even though I'm glad we didn't get Paul, it's still slightly worrisome that he was so adamant about not playing in Boston. Like it or not, there is a perception problem with this team. To a certain extent, it's always been there, but it's worse now.
I'm not interested in Dwight Howard, but it's unsettling that Dwight Howard isn't interested in Boston. He wants to play for the New Jersey Nets and not the Celtics? Think about that. Something is rotten in Denmark.
Stars do not want to play here. This is not an ideal destination for big talent.
But why? At some point, we have to demand answers.
We're not winning a championship this year, and someone is responsible for that. Someone is responsible for destroying the notion that the Celtics are a winning franchise. Someone is responsible for us having only one ring since 2007, when we should've had two or three.
This team's soul is not right.
Garnett can barely jump anymore. Pierce's body is constantly worrisome. Our starting five is weak. Our bench is not deep. We aren't a great offensive team, and we're not a great defensive team either.
The Chicago Bulls and the Miami Heat should not be better than us, but they are.
What the Celtics need is an epic change. Pierce is a legendary Boston icon, one of the best basketball players of all time, but this is not his team anymore.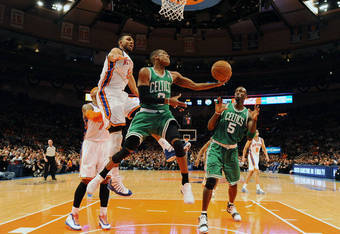 It's a different era; we need a young, agile superstar to lead this franchise into the future. Rondo is that superstar. He's the man to build this team around. Garnett and Pierce are delaying the transition.
As long as this team hangs its hat on Garnett and Pierce, Rondo will never fulfill his true potential.
Rondo, not Pierce, must be the only captain of the team. Boston's woes will continue until Rondo is given the keys to the kingdom. 
This season will end in disappointment, and we should be prepared for that. It doesn't mean we can't remain faithful as fans and cheer loudly, but it does mean that we should start preparing for next season.
Garnett is done. Everyone but Rondo and Allen must go.
Pierce's contract will keep him on the team, but he must step into a supporting role. He must accept that this isn't his team any longer. Potential acquisitions will be considered on the basis of how they'll fit with Rondo, not Pierce.
The Celtics can't stay trapped in this limbo anymore. We aren't growing. The Heat are growing, and so are the Bulls and the Los Angeles Lakers. We must keep up.
We mustn't continue limping through seasons with financial constraints, aging bodies, psychotic contracts, mediocre rosters and emotional devotions to star players who produced in the past but won't in the future.
The Portland Trail Blazers have created the perfect mold for the kind of team Rondo should be leading in Boston. They've got LaMarcus Aldridge, Nicolas Batum, Jamal Crawford, Raymond Felton, Wesley Matthews and Gerald Wallace. That's a fantastic team.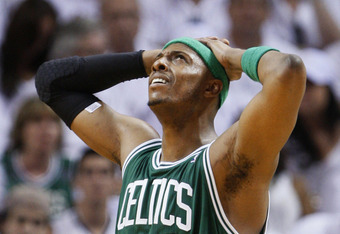 The Trail Blazers are fast, edgy, young, fun, dynamic, skilled but raw, slightly undisciplined, slightly unfocused and hungry as beasts for an opportunity to win a championship. Rondo could thrive as a leader in this sort of environment.
That Blazers team, with Allen, led by Rondo, is what we should be aiming to assemble in Boston.
This should've been the rebuilding season. This should've been the year to start building the team around Rondo. Instead, it began with the Celtics trying to trade Rondo.
Based on what we've seen in the last few years, there's no telling when the owners and managers will swallow their pride and fix this mess. There's no telling who has the guts or the intelligence to do it. 
But it must be done. This is Rondo's team now.