Who Will Win Euro 2012?
January 14, 2012

Clive Mason/Getty Images
SPAIN
Well, the obvious answer is Spain, but I'm not subscribing to that just yet.
I thought Spain were poor in the 2010 World Cup and if you were to watch the Spain games over again then it's amazing how good David Villa was for them and how he saved them in most games.
Fast-forward to Euro 2012, and it's not totally clear what Spain are going to do in terms of a striker. Villa is injured and was out-of-form this season anyway. Torres is...well, I don't need to even present the facts, we all know about Torres. And then there's the likes of Soldado, Negredo, Llorente, and that's about it. All are great strikers, but none are really proven at the top level and none are perhaps capable of doing what Villa did two years ago. 
Spain are beatable.
I think their full-backs are there to be exploited, and even at centre back it's very reliant on Pique who is also prone to mistakes. 
Central midfield is key for them; they retain possession and use space well, and international football is not very aggressive so you don't need a Mascherano or similar to control a game. And of course their wide players are excellent, but there are definitely holes.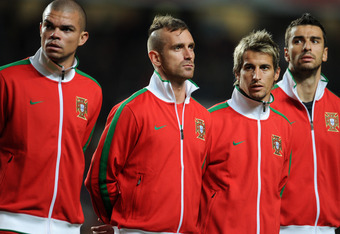 Jasper Juinen/Getty Images
GERMANY
I don't know what it is, but Germany don't excite me. I recognize their power and skill, but it's not wave after wave of attack at pace. It's different. It's like Germany know how to be solid and know that they can grind you down and you eventually lose the will to care what the result is going to be. 
Yes, they have won it three times, and yes they have the likes of Ozil, Podolski, Schweinsteiger, Gotze, and Muller, but we're not exactly talking about Messi, Hazard, Suarez and Rooney here. And maybe that's the key—having a lot of very good players and not relying so heavily on one excellent player. Maybe that's exactly the point of it.
The defense is solid, as is the goalkeeping position. Nobody is questioning the size of the task in trying to beat Germany, but I've seen much better central midfielders than Khedira.
PORTUGAL
Could it be their year this year?
Probably not, but why not?
Scoring goals is the short answer, such a dearth of top strikers. Yes, well, is Ronaldo a real number 9? He sort of is, but has he got the discipline to stay there and let the rest of his team provide chances for him? No, he hasn't. He'll pop-up all over the pitch in an attempt to influence the game, which will leave Portugal shapeless at the business end of the pitch.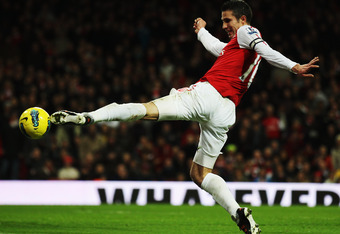 Clive Mason/Getty Images
Everywhere else, they just ooze quality, they have a defense that is the envy of anyone, and their midfield can boast stars like Meireles, Moutinho, Nani, Veloso and Danny—but is it enough?
NETHERLANDS
Perennial dark-horses, have they got what it takes to overcome disappointment in 2010?
Depends on how that defense holds out, because it's by far their weakest area.
Up front, they can pick Huntelaar, Van Persie, or even the teen sensation Castaignos to play the central striking role.  Either side of them they can pick from Robben, Elia, Drenthe, Van Der Vaart, Sneijder, Afellay, or Wijnaldum. And then in the centre you can make a case for any of De Jong, Van Bommel, Strootman, De Zeeuw, or Fer. None of this is in question in terms of quality. 
At the back though, can pick me a strong back four from Bruma, Heitinga, Van Der Wiel, Braafheid, Vlaar, etc? 
I'm not convinced you can. 
ITALY
Well, they did beat Spain not long back.
Rossi, Giovinco, Balotelli, Pazzini, Matri, Pirlo, Montolivo, Motta, Aquilani, De Rossi, Chiellini, Criscito, Barzagli...there's certainly a very good XI to be had from these players plus Buffon, but Italy are creatures of confidence.
There will be no room afforded them for a slow start as is usually their custom.
FRANCE
On paper, it's a very good squad for them this year, but not a lot of experience. 
Getting away from the era of Anelka, Henry and Co., it's a brave new world and features Gameiro, Remy, Benzema, Gomis, Payet, Nasri, Ribery, Valbuena, M'Vila, Cabaye, Diaby, Evra, Kaboul, Clichy, Sagna, Mexes, and Abidal. But can anyone find me a leader in that list? That's going to be the key for me.
ENGLAND
We all know the score here...
Will Capello try out new players in place of some of the aging superstars, and does he have enough time? I don't hold my breath.
It could be too late by the time Rooney returns; he misses the games against France and Sweden.