PGA Tour: Second-Round Leader Matt Every Stirs Up Sony Open
January 14, 2012

Sam Greenwood/Getty Images
Golf Channel fans may remember Matt Every as a competitor on The Big Break: Mesquite back in 2007.  You had to look quick though, he was eliminated on the second show. 
Every has been a very busy golfer since his reality series television days.  He found some success on the Nationwide Tour in 2009 where he made 15 cuts and had three Top 10s.  He was ranked 49th on the Nationwide Tour heading into the Tour Championship at the end of the 2009 season. 
Needing a top-three finish to move into the Top 25 and earn his PGA playing privileges, he shot a 63 in the second round to take the 36-hole lead and went on to win.  The first-place finish jumped him all the way up to the 10th spot in the Nationwide Tour standings and gave him PGA Tour eligibility for 2010.
On the course in 2010, Every made 12 of 18 cuts, collected $456,800 in total prize money, but finished outside the Top 125.  However, he also made some news off of the course. 
During the John Deere Classic in July 2010, he was arrested in Bettendorf, Iowa with two others for marijuana possession which earned him a 90-day suspension from the PGA Tour.  Not exactly the type of earnings a young golf pro is looking for.
Every went back to the Nationwide Tour in 2011, had four top-10s, made 17 cuts and earned $229,000.  He finished 18th on the Nationwide Tour and earned a trip back to the PGA Tour for 2012.  He was also able to play in five PGA Tour events in 2011 where he made three cuts and picked up another $105,000.
Which brings us to the Sony Open in Hawaii, the first full-field event of 2012. Every shot a stellar -6 under par 64 in the second round and jumped into the lead.  His flawless play earned him an interview with Golf Channel's Kelly Tilghman.  That's when the problems began for Every.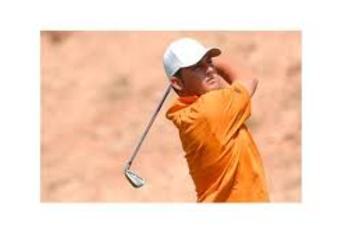 Tilghman asked Matt how his life had changed since his arrest in 2010.  Stammering around for a response, Every replied that he was still the same guy with the same friends.  Then he went a little too far and added,
        "There's a lot worse stuff going on out here than what I got in trouble for."
That comment is probably not going to be well received in the PGA offices.  Every probably earned, at minimum, a fine from the Tour police.  Hopefully, he can just have it deducted from his first-place check on Sunday.
Here you can view the complete Golf Channel Kelly Tilghman interview.
If Every is going to continue shooting low scores and getting onto PGA Tour leaderboards, he is going to have to work on his post-game interviews and learn his clichés.  Maybe he can hire an aging catcher from the Durham Bulls to school him on PR matters.