Tom Brady Reminds the World Why the Patriots Are Still the Team to Fear
January 15, 2012

When Tom Brady shakes a monkey off his back, he rips it off and stomps on its throat.
With a thorough dismantling of the Broncos in the divisional round on Saturday, the Patriots officially ended a three-year scavenger hunt for chemistry.
Disappointing seasons, playoff losses, injuries, ever-changing rosters and failed acquisitions have been on our menu since 2008. None of it was appetizing.
Chemistry can't be bought or forced; it's found through trial and error and eventually born when you find the right pieces.
Now, finally, Patriot Nation can relax, breathe, and take comfort in finally having guys who trust each other, play well together, and are willing to grow with each other.
Saturday proved one big truth: if you were one of the fans who believed in this team all season, you weren't crazy. If you believed this team was good, you weren't deceiving yourself. What we achieved on Saturday wasn't just a victory; we achieved confirmation.
The chemistry between this core unit of guys is destined to be around for years. That's what made Saturday so special. For the first time in years, major soul-searching is not on our to-do list.
Our days of rebuilding the Patriots are behind us. Even if our train gets stalled in the next game or two, at least we know we're on the right track. Moving forward, it's just a question of fine-tuning and filling in the holes.
For the fans, Saturday's win struck a deep chord. It felt really, really good.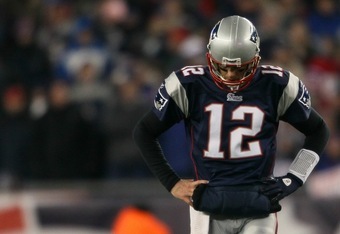 For years, Patriots fans were suffering. Three seasons without a playoff win will breed some degree of sadness in even the truest fan. But Brady put an end to that torment with one of the most efficient quarterback performances in history.
On Saturday night, Brady gave every Boston sports fan a reason to celebrate. It might not be the time for champagne, but it's definitely the time to be proud of this team.
As Brady surgically dismantled the Broncos, I couldn't help but reflect on what a beautiful thing it is to have a quarterback who cares about making a statement. We don't have Tony Romo or Mark Sanchez; we have Tom Brady. It sure feels good to be reminded of that every once in a while. 
Every team in the NFL knows now that fearing the Patriots is not a former way of life, it's a current one. And every team left in the playoffs has a good reason to fear New England.
The most beautiful part of Saturday's divisional game wasn't in New England scoring 45 points, but rather, in limiting Denver to 10 points.
New England's defense stole the show. In rushing and sacking Tim Tebow at a pace you might expect from the 49ers or the Ravens, they effectively cut off Denver's oxygen supply all night.
Tebow was not a factor in this game. The Patriots neutralized him completely. Vince Wilfork's defensive unit attacked Tebow and his receivers with as much energy and passion as Brady's offensive unit spent on racking up points.
All season long, New England's defensive unit has felt intense media scrutiny. Some analysts, like Pete Sheppard, insisted that they just had to be "good enough" for the Patriots to be successful. While I always agreed with that, they finally proved they're more than good enough. They're fantastic.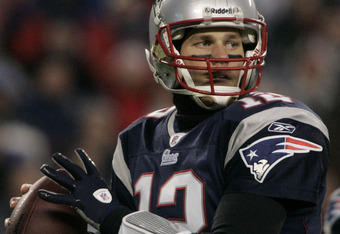 Not only did the Patriots end their playoff drought on Saturday, they established a new era of football in New England.
After years of miserably searching for answers, we finally have the heart and guts of a team that will be around for years. We can still build, we can always get better, but we don't have to chase an identity anymore. We know who we are.
It was a victory, but it was also so much more. The Patriots reminded the world that phenomenons are temporary, but a quarterback with three Super Bowl rings is forever. 
New England's win over Denver didn't just end the magic of Tebow Time and reestablish the Patriots as a threat, but it ensured that the Jets will have an even more miserable off-season than they're already having (which is the next best thing to actually winning). 
Patriot Nation has a reason to celebrate. The ship is finally back on course. We just won a playoff game by 35 points. Rex Ryan must be crying right now.
If that's not a cause for celebration, then I don't know what is.