USA Olympic Basketball Team 2012: Finalists and Roster Predictions for London
January 16, 2012

Streeter Lecka/Getty Images
The USA Basketball National team has announced its finalists for the 2012 U.S. Olympic men's basketball team, and it certainly is one to laud over. 
Here are the 20 names vying to be a part of the 12-man roster. 
LaMarcus Aldridge (Portland Trail Blazers)
Carmelo Anthony (New York Knicks)
Chauncey Billups (Los Angeles Clippers) 
Chris Bosh (Miami Heat)
Kobe Bryant (Los Angeles Lakers) 
Tyson Chandler (New York Knicks)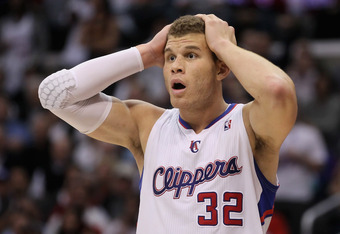 Jeff Gross/Getty Images
Kevin Durant (Oklahoma City Thunder) 
Rudy Gay (Memphis Grizzlies)
Eric Gordon (New Orleans Hornets) 
Blake Griffin (Los Angeles Clippers) 
Dwight Howard (Orlando Magic)
Andre Iguodala (Philadelphia 76ers) 
LeBron James (Miami Heat)
Kevin Love(Minnesota Timberwolves) 
Lamar Odom (Dallas Mavericks) 
Chris Paul (Los Angeles Clippers) 
Derrick Rose (Chicago Bulls) 
Dwyane Wade (Miami Heat)
Russell Westbrook (Oklahoma City Thunder)
Deron Williams (New Jersey Nets)
Figuring out who to cut and who to keep is going to be a daunting task. One thing's for sure though, team USA will be ready to play in London later this summer. 
The finalists are all skilled players, and will be coached by a very impressive slate. Duke's Mike Krzyzewski is the head coach, and his assistants are Syracuse's Jim Boeheim, New York Knicks' Mike D'Antoni and Portland Trail Blazers' Nate McMillian. 
The easy favorites to make the team are LeBron, Wade, CP3, Kobe and Dwight. However, choosing who shouldn't play on the team will be very hard. 
The 2012 Summer Olympics will take place in late July to early August. With that said, let's take a look at some players who aren't likely to make the team. 
Chauncey Billups 
With Chris Paul, Deron Williams, Derrick Rose and Russell Westbrook available, Billups doesn't stand a chance. 
At the age of 35, Billups is lucky to even be considered a finalist. Sure, he has valuable experience, but Team USA is better off with the young talent. 
Lamar Odom 
Being traded to the Dallas Mavericks hasn't worked well for Odom. He's talented, and has every right to be a finalist, but given his recent play, it's unlikely he'll make the cut. 
Odom's versatility and big body makes him good possibility. However, there are better power forwards up for grabs, which is why Odom will be stuck at home watching the games with Khloe Kardashian. Sound likes a blast. 
Andre Iguodala
The Philadelphia 76er is playing well at the moment, but unfortunately for him, there are too many talented scorers also on the list. 
Iguodala won't be able to beat out LeBron, Carmelo or Durant, so he too won't be making the trip to London. Should any of those players be unable to play, Iguodala would certain serve as a good replacement.
Russell Westbrook 
Westbrook has exceptional skills, and would be a great addition to Team USA. However, there is no way he is beating out Chris Paul, Derrick Rose or Derron Williams.
In fact, there's a chance that not all three of those even make the cut, which means Westbrook doesn't have a shot. They'd love to have him, but the reality of it is that they have better options to run the point.