Toronto Blue Jays: Why I'll Be Skipping Opening Day 2012
January 31, 2012

Trying to reconcile loyalty for his team with an understanding of the profit-driven organization that runs it is a very tough thing for this particular Toronto Blue Jays fan. 
I recently received a message from a friend asking if I wanted to come out to Opening Day on April 9. My response was a tentative no. We'll get to why the response was no and why the response was tentative in a second. 
The Jays will be playing the Boston Red Sox, which is always a great matchup to watch. I've gone with this particular friend and others in our circle before and had a great time. 
I also find the Rogers Centre a fun place to watch baseball on Opening Day. You can feel the electricity and anticipation as you enter the stadium and it usually carries throughout the game. 
There are many reasons to go. Here's why I'm not going:
Not Enough Done In Offseason 
Before this season ended, Toronto Blue Jays GM Alex Anthopoulos could do no wrong. He was widely regarded by Jays fans as a savvy executive with a great eye for talent and the ability to get rival GMs to simply cough up good players. 
After a disappointing offseason that followed a promising 2011 season, the well of goodwill has dried up for AA. 
Losing the Yu Darvish sweepstakes was a huge blow. The fact that the Jays have at this point only added Sergio Santos (a closer with only 31 saves in his career), Omar Vizquel (a 45-year-old shortstop added primarily for mentoring) and Francisco Cordero (a reliever added as insurance for Santos) is worse. 
As it stands right now, that's not enough to ensure that the Jays will get those 10-15 more wins that they need to clinch the wild card. If the goal isn't to make the playoffs, what is it? 
Owner's Philosophy Is To Maximize Profits 
First off, let's get rid of the notion that the Blue Jays are a small market team. It simply isn't true. 
Toronto is the 5th largest media market in North America. Their owners, Rogers Communications Inc., are widely regarded to be the richest in baseball (since the Forbes study didn't properly account for the revenue the other arms of Rogers Communications receives through the usage of the Blue Jays brand in their numerous TV and radio stations across Canada). Rogers made $12.14 billion in revenue in 2010. 
Remember that scene from Moneyball where Brad Pitt storms into the owner's office and unsuccessfully demands more money for his team? The Toronto Blue Jays version would likely have Anthopoulos standing in a boardroom in front of Rogers executives with charts, graphs and figures explaining why an increase in salary would inevitably also result in an increase in profits.
The difference here is that Rogers has the money to make the necessary moves. 
Rogers realizes how lucrative the sports media market can be, which is why they were willing to co-purchase Maple Leaf Sports and Entertainment along with Bell Canada, one of their fiercest competitors.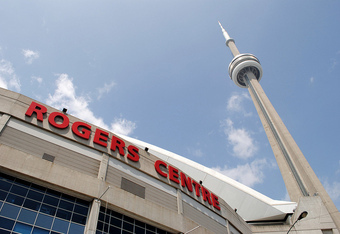 As a company you don't get to become that rich without being obsessed with fiscal responsibility. The problem is that when you buy a professional sports franchise, you inherit customers who are passionately loyal to a team and believe that true success is winning, not making money.
As owners of the Blue Jays, Rogers has largely been insensitive to this and to Jays fans who have gone almost 20 years without seeing a playoff game in their city. 
Money Is A Vote Of Confidence 
When you go to vote on Election Day, you are casting your individual choice as to who you think is the best candidate for public office. Everyone has one vote, no matter who they are. 
The business world works a little bit differently. Money talks. 
You might be able to convince a business to change their ways through pleading and arguing. However, withholding money is the best way to make them understand. You're speaking their language. 
If a business stops making money (or makes less than before), it'll try to find other ways to make money. In this case, the hope is that eventually Rogers will realize that putting a superior product on the field will lead to higher gate receipts and merchandise sales, which in turn will increase the net value of the franchise.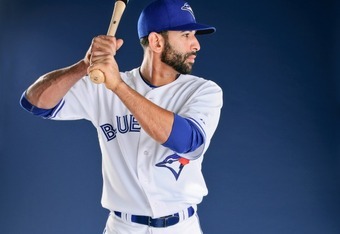 The Rogers Centre will likely be packed on Opening Day, as there are many people who simply want to see a professional baseball game or watch their favorite stars. That's not to say that those people don't want the Jays to win, they just care about it less. 
The point is that it's ultimately your choice. 
You might think that all of this adds up to a gloomy picture, but the truth is that not all is lost. 
Like Ebenezer Scrooge on Christmas Day, there's still time for Rogers to open its coffers and let Anthopoulos get the players needed to make the Jays a serious contender. 
They have yet to find another decent starting pitcher for the rotation: How about making a splash there? Or adding some more help for the bullpen? 
It would be a start, at least. I know it would make me more willing to dish out some of my hard-earned dollars for three hours of baseball at the Rogers Centre. 
I hope that the Jays win on Opening Day and every game after that in 2012. However, if they don't, let's not kid ourselves about why. And let's take the measures necessary to let ownership know that a change in team philosophy is essential in order to propel the Jays back into MLB's elite.