Arsenal: Why the Fans Are Letting Their Team Down
February 2, 2012

Paul Gilham/Getty Images
Michael Lewis writes in Moneyball, the bestselling book about Billy Beane, who is the prudent financial and business savvy general manager of the Oakland Athletics baseball team—the book that now has become a Hollywood movie:
Billy may not care for the Oakland press but it is really very tame next to the Boston press, and it certainly had no effect on his behavior, other than infuriate him once a week or so. Oakland A's fans, too, were apathetic compared to the maniacs in Fenway Park or Yankee Stadium.
Moneyball is now a Holy Grail of sorts of prudent and savvy management of teams using affordable material.
Simon Kuper and Stefan Szymanski use this exact quote in their Soccernomics—a book that won the 2009 Financial Times Book of the Year Award—in the chapter that examines football teams' etiquette of buying players.
Their overall conclusion is that it is murder.
The mind-boggling idea of lauding foolishness and persecuting prudence
Only in football is such stupid business done seasonally at huge losses without the perpetrators of such astounding ineptitude summarily dismissed.
The implication is that in a normal business environment, this sort of gross incompetence would be seen as scandalous. It would be real scandal, flashes, glitters and all.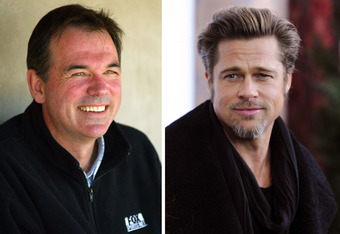 Christian Petersen/Getty Images
And it is, and they are dismissed—if by "persons" we mean the football managers that oversee such absurd business transactions.
But the real mind-boggling fact is that no sooner are they dismissed, than they are snapped up by another club—a fact that shows the foolishness and gullibility runs deeper than the little tributary that is the football manager.
A huge factor in all these—as Michael Lewis points out, and Kuper and Szymanski echo—is the role of the press and of the fans, hence the above quote.
As the quote strongly implies, Billy Beane's success with the Oakland Athletics' baseball team owes greatly to the fact that he didn't have the popular and mindless media breathing down his neck—demanding for star players that can only be acquired at extravagant prices.
Equally important is the fact that Billy Beane was fortunate to deal with an apathetic fan base rather than an irresistible force such as the Yankees' fan base.
The Yankees bought stars—or had to buy stars—because they are what the media and the fans want. This is also true of teams in major cities.
Pathology, Lewis calls it (Please see page 70 of Soccernomics), of "Many foolish teams that thought all their questions could be answered by a single player." 
A related example and one that Kuper and Szymanski explore in their book is the remarkable story of Olympique Lyonnais (Lyon or OL in short). Note the following string: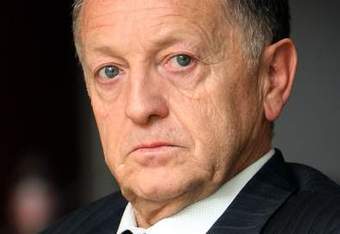 Winners (7): 2001–02, 2002–03, 2003–04, 2004–05, 2005–06, 2006–07, 2007–08
It refers to the club's success in the French Ligue One. Before 2000, Lyon was a club few knew about. Its own fans did not care about it—it was that bad.
The story changed in 1987 when Jean-Michel Aulas became the club's president and set about transforming the club.
At the time the club was languishing in the French second division, but immediately began an upward surge that culminated in the string of victories listed above. 
The club overarching vision remains to win the UEFA Champions League, but they have a problem: The rise of Paris Saint-Germain under similar circumstances to those of Manchester City, but this is a story for another article.
Suffice to say that Lyon face a similar problem to the current one facing Arsene Wenger and Arsenal—whereby prudent management is laughed off, persecuted and riled against as though it were foolishness.
All because some rich oligarch or Sugar Daddy with an unimaginably deep pocket splashes the cash without recourse to morality or normal business restrain.
The immorality of prodigality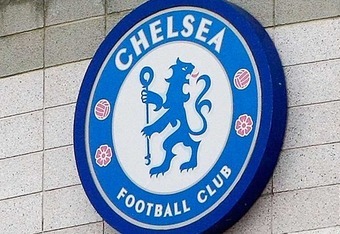 It is immoral because in normal life, most people would consider it so, if, for example, a rich person buys out the whole street simply because he can.
In normal life, we would despise any man or woman who rides flashy cars or maintains an expensive lifestyle on the back of seasonal loans that she or he has no hope of paying back.
We despise the rich kid that simply spends daddy's or mummy's cash and does not seek to carve out a life of his or her own. And here is the crux of the matter.
This is not a rant against wealth—far from it.
We do admire corporations that invest wisely, that innovate and that expand and generate resources.
Anyone with the slightest grasp of—shall we say—the Vorstellung that undergirds our contemporary world despises the constant bubble generated by the real and figurative Wall Street, the devil behind the current economic crisis.
When clubs post loses to the tune of £195 million, and yet continue to be supplied by their oligarchs—it is nothing if not Wall Street madness.
When Europeans clubs post a collective loss to the tune of €1.6 billion, it is nothing if not collective insanity.
What is astonishing is that a sizable chunk of fans don't care. Their drum-beat and rhythm is buy, buy, buy, buy.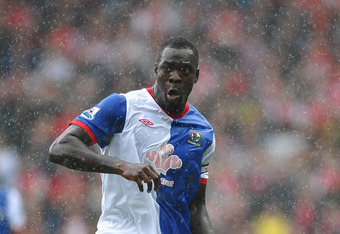 Laurence Griffiths/Getty Images
But nothing is wrong with buying, if you can afford it.
Many of my college or university educated readers didn't own a Mercedes Benz or a BMW when they were students because they couldn't afford the luxury.
Principled, rich parents don't just hand the dough to their children— many groom them to take over their empires or businesses.
Few would begrudge Mark Zuckerberg for owning a private jet if he wants one, because we understand he can afford it. We do, however, despise and condemn "business operations," such as Bernie Madoff's because they are not legitimate—and because the wealth thereof is immoral.
Why then do we make exception for unfair clubs such as Manchester City?
Granted, fraud is not involved in this case. But still a large dose of unfairness is involved.
The only defense here is to say, well, the owner has the money.
Who is to tell him how or how not to spend it?
To which a person who is enterprising could inquire about how the wealth was amassed in the first place, that  is not to accuse anyone of anything—but simply to pose the question.
We get it, Moses, we just don't care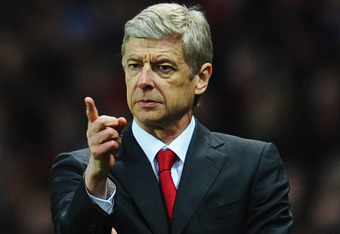 Mike Hewitt/Getty Images
A few of my readers admit they understand the rationale behind Arsenal's and Wenger's philosophy, which stands for fiscal responsibility that restricts buying players or paying wages to what the club can afford.
"I understand it, but I'd still sack Wenger," they say.
And why would they sack Wenger?
Because he refuses to buy the star players.
How much do the star players cost?
Amounts Arsenal can't afford.
They claim Wenger has the money to spend; he only refuses to spend it. They, however, haven't produced the data to back up their claim—they just guess that the cash is there (from the sale of Fabregas and Nasri).
Wenger did buy established players. It doesn't count—that was panic buying.
The Per Mertesacker they begged Wenger to "please go and buy" because he is a solid German international. They continue to begrudge, even though he hit the ground without any preparation and continues to show remarkable ability at positioning and at intercepting plays.
Mertesacker, you know, is no Chris Samba.
Sébastien Squillaci came to Arsenal to a wide approval from the fans. Here was a reputable defender and, for once—not a kid.
Now, if this were Revolutionary France, they'd take the Frenchman to the guillotine without a second thought.
Marouane Chamakh came to Arsenal with the reputation of a proven goal-scorer. He has since withered away like a tree not planted by the river side (if you get my allusion).
Robin van Persie came to Arsenal eight seasons ago, but has produced only one season of remarkable quality. It has taken him eight years to shine.
Zlatan Ibrahimović, one of Europe's top stars, couldn't cut it at Barcelona (that's another story altogether)—so Barcelona handed him off to AC Milan.
The moral?
Stars don't necessarily guarantee instant success.
If they did, Manchester City still would be in the Champions League, the FA cup and the Carling cup. Remember, the keyword here is guarantee. No one can say at this point that they'll win the Premiership this season either.
Stories are abundant of stars that moved and flopped, or of stars that moved and never reached the heights at which they functioned at their old clubs.
Barcelona or Manchester City may buy Robin van Persie, but at 28, the direction is down-hill from now on. They can't guarantee reproducing the same success he is having at Arsenal.
A move involves a change of system. Change of systems, while sometimes beneficial to the player—often are equally disrupting.
Lionel Messi is unable to recreate his form with Argentina. Perhaps, the reason may owe to the system.
Cristiano Ronaldo has one edge over Messi; he has been successful at more than one club. Only few players can do it. Often it is down to the age at which they move and their ability to adapt to the new environment.
Adaptation takes time, which is why it is nonsensical to think that buying stars in January will fix a team's problems.
It may, but it is as likely not to. To therefore demand for the sack of a coach because he fails to buy in January, borders on the stupid—note the word "border."
Get out, reason is not allowed
When one talks like this, one is abused by fellow fans, if "fellow" can be used. Many don't believe you are a real fan if you appeal to calm and reason.
Arsene Wenger is one of the world's best managers, and he adds to this bona fide business astuteness. Researchers are unanimous in their praise of his methods. He was ahead of everyone a decade ago in using computer statistics to buy players. Now everyone does it.
The Thinker—Auguste Rodin—is he as dead as stone or does he reach for the skies?
Note also that his rise parallels the success of Lyon, quoted above. That's because both Lyon and Wenger used the same method at buying players. While I may expand on this in a future article let me summarize the points here. Or rather, let me derive them from Soccernomics our text of study in this article.
When a manager is sacked and a new one brought in, a club immediately starts spending. Why doesn't the club give the old manager the money? But here's the nugget: "A new manager wastes money on transfers—don't let him." He wastes money because he renders his predecessor's players redundant, often seeking to bring in his own players (think Roberto Mancini) and the cycle repeats again when the new darling becomes the old hag. 
Don't waste your money on stars, make them. Now consider these names: Bafétimbi Gomis, Yoann Gourcuff, Aly Cissokho. How many of my readers knew these players prior to Lyon? If you desire these players, and many fans do, you'd have to pay millions for them. But ask: How much did it cost Lyons to acquire them?
Billy Beane's success came from using stats to buy unknown players and turning them into highly-productive players. This is what Wenger has done since the 1980s. Other teams have since caught on or are catching on.
Invest in young players. This is the new path to success in the next few years. This is what Wenger is doing. Because he is calculating two steps ahead of your average club and manager. Now other clubs are beginning to follow.
Make money by making stars and selling them. It gives you financial advantage. This is what Wenger is doing.
Sell your older players, players 27 and above, because it's all downhill from here. Does that sound like Wenger? As a rule, Wenger has kept older players only as fringe but necessary members of the squad.
Do not disrupt the system in place, continuity is essential for success.
I list these points to highlight the fact that it is the height of stupidity to demand for the sack of a manager who is the best of his peers. Others score success by simply buying stars.
Ask: Would they be successful if they didn't buy the stars?
Would they be consistent if they were constrained to make do with unknown players, or if they were asked to make their own stars first? 
Wenger has constantly outperformed colleagues that outspend him.
People say Tottenham Hotspurs are doing well.
Ask: How much have they spent over the last two seasons?
People point to Manchester United. Well, they consistently outspend Arsenal.
Chelsea? Where would they be without Roman Abramovich?
Liverpool? It's the same story.
None of these clubs can beat Wenger if put on the same budget. So to spout the nonsensical "Wenger is not technically or tactically sound", is to betray a mind, devoid of the guidance of reason.
You don't sack the best in the field—period.
Some say Wenger is arrogant. He doesn't listen to the media.
The media? Oh please, the media is like drug companies—or fast-food franchises—or cigarette companies.
They sell you poison even though they know it's bad. Why?
Because that's what they do—sell poison. They know poison is sweet—poison is candy.
Fans are letting the club down
The current problem facing Arsenal is not without its roots, but I shouldn't delve into it here—it's a subject for another article. Suffice to say, it'd be the height of folly to sack Wenger.
Fans that are demanding it are letting the club down. They also let themselves down because they've failed to give the situation deep thought.
There is a vision that informs the current austerity measure. But the more I say this, the more I feel like Moses the Raven of Orwell's Animal Farm. But this is no Sugar Candy Mountain nonsense. There's real substance to it.
Things of worth are worth waiting for. Character takes half of a lifetime or more to develop.
What is the world without principle?
How can you say you love the club when you care for nothing, but the goose bumps?
How can you claim to support a club when you are unwilling to stick with it in the difficult times?
How can you claim to have principle when you want to throw under the bus the person who has given you the brightest part of your history?
And not because he is doing anything wrong, but because he tries to guide you into the next phase of your development.
Let all Gooners of goodwill stick with the club and Wenger. It is painful to lose. But it is madness to throw away your heritage and principles merely because you want to become like the hedonistic nations around you.
Should we all become criminals because a few refuse to play by the rules, or because the majority decides to become unprincipled?
It isn't without reason that Aristotle became Phyllis' ass. Those who understand this will appreciate its import.
Aristotle reportedly waxed philosophical in humiliation.
Fans are a crowd. The nature of the crowd disposes it to mindlessness and madness. The crowd thinks it is fashionable to call for Wenger's head. The crowd always calls for the sack of the manager, then a year or two later, they do the same.
What do you expect?
It's the crowd.
Again, let all Gooners of goodwill stick with the club and Wenger.
Enough.