Nick Diaz: UFC 143 Loss Can Be UFC's Gain
February 6, 2012

Another Nick Diaz fight in the books, another controversy surrounds him.
As we all know by now, at UFC 143, Diaz was defeated by Carlos Condit in a five-round interim title fight. During the post-fight interview, Diaz claimed he was retiring. He had enough of the fight game. 
I don't need this sh**t. I pushed this guy backwards. He ran from me the whole fight. He ran this whole fight. I landed the harder shots. He ran the whole time. He kicked me in the leg with little baby leg kicks the whole fight. That's the way they understand to win in here. I don't want to play this game no more.
These words may have just been Diaz getting caught up in the moment, or they may be his true feelings. No one ever knows what he's thinking. It's obvious he felt cheated by the decision, but the question remains: Is Nick Diaz seriously contemplating retirement? Is he truly done fighting? For the fans' sakes, and the sake of the UFC, let's hope not.
Diaz has felt cheated from the moment he stepped back in the UFC. UFC 137 was slated to be welterweight champion Georges St-Pierre defending his UFC title against then-Strikeforce champion Nick Diaz. After Diaz missed the press conference, Dana White decided to discipline him by taking him out of the title fight and inserted Carlos Condit as St-Pierre's opponent. After suffering a knee injury, St. Pierre was forced off the card and Condit decided to wait and fight another day. 
Nick Diaz versus B.J. Penn was promoted to the main event of the show. After three rounds, Diaz was declared the winner (via unanimous decision). He received no win bonus for this fight. The win did, however, earn Diaz the match he was originally scheduled for. Unfortunately, after tearing his ACL, GSP was again forced from another fight.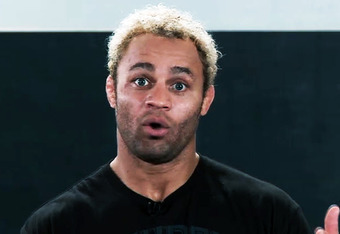 Condit was pulled from his fight against Josh Koscheck to fight Diaz for the interim UFC welterweight title. The outcome is now clear. Condit will face St-Pierre when he's fully healed to unify the belts.
So where do the UFC and Diaz go from here? It's simple. Diaz is all about making money. He's threatened to leave the sport once to pursue bigger purses in boxing, so why not give him an offer he can't refuse? Put Nick Diaz's biggest asset to good use.
We already know who's fighting for the welterweight title later this year. So who's the No. 1 contender? You find out by putting two of the biggest trash-talkers in the sport against each other. Nick Diaz in a fight against Josh Koscheck.
With one catch.
Diaz and Koscheck are given the chance to build this rivalry—not that they really need it—by being coaches on the next season of The Ultimate Fighter.
The current season will pit current bantamweight champion Dominic Cruz against challenger Urijah Faber (which debuts in March), so they would need to wait a bit, but that even plays better into it. Let Diaz clear his head—if that's even possible—have his time off, train a bit, let the odor of his post-fight interview clear and then get back into the game.
The UFC and Zuffa are always looking for a way to up the ratings. From recognizable names to real feuds to trash-talkers. What better way to bring all three together than these two men as the opposing coaches? Could you imagine a season featuring these two?
A team coached by Nick Diaz would get a great camp—Nick, his brother Nate, Gilbert Melendez, Jake Shields, Gracies being brought in to help by the truck loads; it's a great opportunity for kids to learn from a truly great jiu-jitsu camp.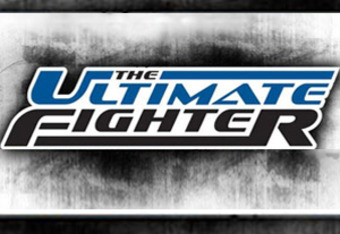 Josh Koscheck, on the other hand, just recently coached opposite current welterweight champion Georges St-Pierre and can bring with him his American Kickboxing Academy team once again.
Let's face it, though, with these two, you're going to tune in to see what happens next. Koscheck and Diaz face to face each week could turn into some of the most chaotic moments in the history of the show. The winner gets a shot at the title and the loser, well, it may be his last chance. Diaz can't afford to lose after this latest decision to Condit, and a loss for Koscheck would be his third strike in a title fight.
A season where both careers are seriously on the line would make for some great television. When you paint two men into a corner and tell them their livelihoods are at stake, you're bound to have situations you can't control. What better than to catch that on TV with two guys that don't seem to be all that stable to begin with? The UFC would be silly to not cash in when it has a potential gold mind on its hands.