Arsenal Diary: Why the Gunners Are Still Better Than Tottenham Hotspur
February 14, 2012

Julian Finney/Getty Images
Dear Newborn Gooner,
When I wrote my first entry for this diary—which you now read because you've come of age, my generation having given way to yours—you were on the threshold of joining the great cycle of life.
Congratulation on taking on life's burdens.
In that first entry, I hinted at the debate that surrounded the great club you've grown to love, Arsenal FC.
Football clubs at the time were—almost to the last one—steeped in debt, so much so that administrators all over Europe decided an intervention—by the name of "financial fair play"—was needed swiftly to forestall financial calamity. 
Before this rule, clubs like Real Madrid and Barcelona constantly took heavy debts, because of the notion that someone would always be there to service the debts when bankruptcy threatened.
Indeed, the Spanish royalty was never far from Real Madrid whenever the wolves threatened.
The season before this writing, Barcelona, acclaimed by many to be the best club at the time, had to resort to painful measures to maintain the club's elaborate lifestyle. Here is a  Daily Mail report:
Debt-ridden Barcelona have resorted to extreme measures to try and cough up the £35 million Arsenal are demanding for their captain Cesc Fabregas.

President Sandro Rosell revealed the club, who are £400 million in the red, have cut back on office supplies in a bizarre attempt to try and save some cash. 

Rosell told Catalunya's TV3: "By being austere, hard and losing friends we removed the catering events, our bodyguards, and we have even stopped making photocopies in colour at the club. Now we do black and white and save on toner."

The drastic measures taken to cut back on spending come as the club continue to chase the big-money signings of Fabregas and Manchester City and Chelsea target Alexis Sanchez.
The ridiculous way by which clubs were run, a recklessness that pushed top clubs in Europe ever nearer the precipice of destruction, prompted an outcry from voices of reason. Many leading writers and thinkers on the subject concluded that a change was needed.
But as is the wont of the masses, many fans would not hear of it.
Like Oliver Twist, they kept demanding for more and more spending because they needed their clubs to snap up the latest stars on the assembly line.
On the B/R platform, upon which I record this diary as well, I wrote articles with the aim of contributing to the effort to change the senseless culture of debts and more debts.
I should record the reaction by quoting from these famous lines:
Languages diverse, horrible dialects,
Accents of anger, words of agony,
And voices high and hoarse, with sound of hands,
Made up a tumult that goes whirling on...
Even as the sand doth, when the whirlwind breathes.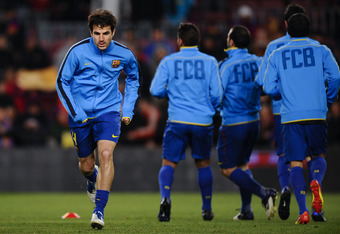 David Ramos/Getty Images
Many, in short, would not hear any argument that advocated prudence and fiscal responsibility.
"No, we don't really mean that the club should spent exorbitant amounts, but we still need the stars," said a few, the reasonable ones. 
Only thing is, what they said is contradictory. To buy stars you must spend. But surely, the club could afford to buy just one star? Sure, it could; it's only that there are other factors to consider when deciding to buy a star. I shall pursue this in my next entry.
A few told me outrightly that I was a gullible fool—a sheep, to be exact—for thinking that fiscal responsibility could work in football. "Football clubs are not profit enterprises," they reminded me.
"The only thing that matters," they continued, "is winning, and a club that does not win because of silly parsimony with money lacks ambition. Its boards and manager should summarily be dismissed."
Arsenal will suck because they are the only one following most of the rules. 
My problem with the reality is that all these other teams seem to be thriving in the present situation but Arsenal is not. 
This person advocated for a middle ground from the "crap"—as he saw it—that had become Arsenal's financial policy. And why not?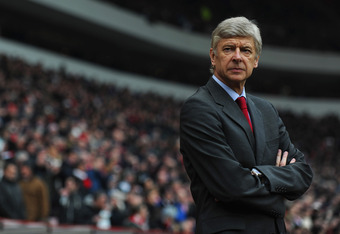 Michael Regan/Getty Images
There's always wisdom in the middle ground.
But if you asked what the middle ground should be beside what Arsenal were already doing, which had enabled them to retain their status as one of the top clubs in Europe, the answers quickly became disjointed, no matter the attempt to couch them in logic.
A clever one pointed at Newcastle United as an example of a club Arsenal should better emulate. "Amen," shouted the chorus that camped at my door with cudgels.
I must confess that I could not believe my ears when I heard that, but I was more astounded when I heard the echoes of approval.
"What?" I wondered. Whatever has happened to rationality?
Here's a short history.
A census of clubs' spending in the transfer market in what came to be called Arsenal's trophy-less years—six seasons leading to the time of this writing—showed Newcastle ahead of Arsenal.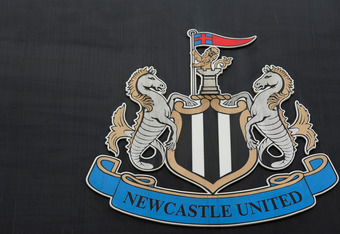 Jamie McDonald/Getty Images
In terms of achievement, in those trophy-less years, Newcastle had never finished above Arsenal, despite outspending them in the transfer market. In fact, Newcastle had even suffered the humiliation of relegation in that period.
The person who brought up this example based his assessment on a single season (2011-12)—the one that had brought about the virulent voices of discontent—which at the time, and at the time of this writing, was as yet unfinished.
The folly of this example became multiplied by the choruses that lauded its wisdom. "Well said," was the assessment of the most vocal of my critics. 
Then the example shifted to Spurs and why, because in the current season, Arsenal's neighbor and rival were having a good season after 16 years of constantly finishing beneath Arsenal. For my critics, one brilliant season equals a better a club, years of better achievements be damned. 
As a matter of fact, the critics even cited Spurs as an example of a similarly well-run club financially, with this difference: The club was more successful, the solitary incomplete season, of course.
But as you can see, Spurs' spending in the trophy-less years tripled Arsenal's, and yet they didn't have the same level of success that Arsenal had had in these years.
Liverpool are even bigger spenders, and yet when one takes a census of the two clubs' successes in the last decade, Liverpool (apart from their 2005 Champions League-winning season) cannot boast of the same successes that Arsenal have had.
Returning to Spurs, one must be justified in saying that one season cannot erase years of superiority in every dimension. Moreover, as of this writing, no one can say how the season will end.
I must conclude the present entry by telling you why I keep writing on this subject by appealing to a  a wise man's words:
"The opinion of the many must be regarded... because they can do the very greatest evil to anyone who has lost their good opinion..."
____________________
Arsenal Diary, Entry One: "Then Arsene Wenger Went and Bought Another Kid"