NFL Rumors: The Latest Buzz and Speculation Around Peyton Manning
February 16, 2012

Andy Lyons/Getty Images
As the March 8 deadline for Peyton Manning's scheduled $28 million bonus rolls inexorably closer, rumors and speculation around the media have begun to heat up.
Even though Colts owner Jim Irsay has made it clear that he will welcome Peyton back in 2012 provided that his contract can be renegotiated, things could still change at a moment's notice.
Keep on reading for a roundup of the latest buzz and speculation about Peyton Manning and his status for the 2012 season.
The Door is Theoretically Open for Manning to Stick with the Colts
As of the writing of this article, the Colts still think they can make it work with Manning.
They've launched a campaign that seems to firmly place the ball in Manning's court, stating that as long as Manning is reasonable in his contract re-negotiations and his condition continues to improve, there will be a place for him in Indy.
At the same time, however, Jim Irsay has made it clear that the team intends to move forward with Andrew Luck as the future of the franchise. He's saying the right words to the media to make Indianapolis seem like a welcome place for Manning, but his actions speak a different story.
The Mayor of Washington D.C. Reportedly Doesn't Want Peyton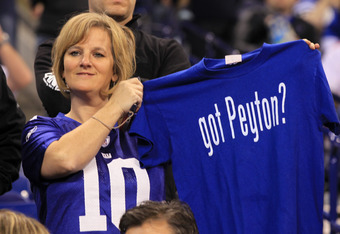 Scott Halleran/Getty Images
So if Peyton Manning does part ways with the Colts, what happens next? Who would be in the market for his services (damaged though they potentially could be)?
According to Vincent Gray, the mayor of Washington D.C., not the Redskins.
Of course, Gray isn't exactly a coach with decision-making power. Neither is former Super Bowl MVP Mark Rypien, who believes that the Redskins should pursue Manning if he becomes available, but that hasn't stopped him from airing his opposing opinion.
With the possibility that the 'Skins may choose to pursue Ryan Tannehill or Robert Griffin III in the draft instead of turning to free agency for their quarterback needs, Manning may just be a happy fantasy for some Redskins fans.
A Close Friend Indicates that Manning is Interested in the Houston Texans
As the drama of where Peyton will land has unfolded, the Houston Texans haven't been a major part of the dialog. It turns out that some people think that the Houston Texans are an unlikely destination, but a potentially good fit.
Add to that a family friend claiming that Peyton Manning has shown interest in coming to play for the Texans, and it makes you stop and think.
The Texans do have Matt Schaub, who was doing good things with the team before injury removed him from the picture, to consider in any possible scenario where they would pursue Manning.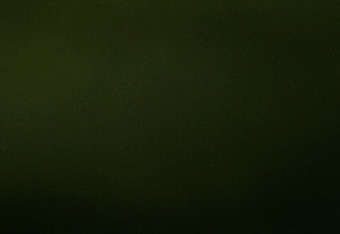 Scott Halleran/Getty Images
On the other hand, they also possess a playoff-capable team, which seems to be a big plus on Manning's radar. It's hard to believe that the Texans wouldn't return interest if Manning makes overtures at them.
The Cleveland Browns, New York Jets, and Denver Broncos are Unrealistic Dreams
Fans of the Cleveland Browns, New York Jets and Denver Broncos may want to believe that Peyton could be heading their way, but the odds of that happening seem slim.
The Cleveland Browns have been brought into the conversation by many hopefuls as a possible destination, but not by any credible source. To be frank, the Browns do not possess the pieces of a playoff-ready team that would make Cleveland an ideal destination for Manning. It seems more likely that the Browns will push forward with drafting a quarterback (perhaps Robert Griffin III).
The New York Jets have many of the pieces in place that Manning is looking for, but they lack cohesion in the locker room. They also have Mark Sanchez, who Rex Ryan has stubbornly insisted can be the face of their franchise, to consider.
Meanwhile, the Denver Broncos have just finished a season that was rife with quarterback controversy. This isn't the place to comment on whether Tim Tebow is the answer that franchise is looking for, but bringing in another high-profile quarterback in Peyton Manning, even under the guise of mentoring Tebow, will be a step backwards.
The Cleveland Browns are in the rumor mill, but are an unlikely candidate because they don't have the pieces in place to be a contender if they can just find the missing link at quarterback.
New York Jets would leave Manning dealing with a volatile locker room, especially if he's expected to groom Sanchez.
Denver doesn't have the offensive pieces in place, and they'll be more wrapped up figuring out what to do with their own free agency mess.
Manning Could Stay Warm in Miami
One team seemingly poised to make a serious bid for Manning's services if they should become available is the Miami Dolphins. It makes sense. The Miami climate won't shock a quarterback who is used to throwing in a dome, and Manning already owns a house in South Beach.
Since the Dolphins have plenty of salary cap space to work with, they could make a competitive bid for Manning's services. They also have a surprisingly solid team despite their 2011 record.
It is important to keep in mind, however, that new head coach Joe Philbin is fresh out of Green Bay, which will offer its own potential starting quarterback in Matt Flynn. Since Philbin's star as a head coach may be hitched to that of whatever quarterback he brings in to lead the Dolphins, it's possible that he will go with what he knows and leave Manning for someone else to grab.
Peyton Manning Could Oust Kevin Kolb in the Desert
The blockbuster trade of the 2011 season between the Arizona Cardinals and the Philadelphia Eagles brought Kevin Kolb to the desert to lead the team back into relevancy.
That didn't happen. Instead, Kolb turned into an injury-ridden bust who never seemed to click with his offense.
Even though that trade is less than a year old and the Cardinals have a ton of hurdles to overcome, rumor has it that the Cardinals might be willing to cut Kolb and make a bid for Manning instead.
Conditions in Arizona are favorable for Manning. The Cardinals have a team that could be a playoff contender with the right quarterback under center. They have hired Frank Reich, Manning's former quarterback coach. Coach Ken Whisenhunt would probably give Manning the control he demands over the locker room.
Don't forget that Manning would have Larry Fitzgerald, a true number one wide receiver, to throw to.
That being said, even if the Cardinals cut Kolb there's no guarantee that they'd be able to put together a financial offer worthy of what Manning will command from other teams. The Cardinals have some room to work with under the salary cap, but not an obnoxious amount.
Medically Speaking, Manning May Not Be Ready
From a medical standpoint, it is possible that all of the above speculation might be moot. Reports have started to trickle in that Manning had a fourth, unreported neck surgery during the summer.
On top of that, he has reportedly developed bone spurs above the point where the latest surgery took place, which will probably require another surgery at some point in the future.
Even worse, there's a feeling that Manning's neck injuries may become chronic as the result of a moderate case of spinal stenosis.
If that is indeed the case, then his career in the NFL could be finished, no matter how hard fans around the league might wish it could be otherwise.