Jeremy Lin: His Story or History for the New York Knicks?
February 17, 2012

Chris Trotman/Getty Images
Somehow all the excitement surrounding the rise of Jeremy Lin (referred to as Lin-sanity by every sportswriter and fan alike) seems quite a lot like the fervor that surrounded Tim Tebow this past NFL season.
The major difference between the two is that Lin actually performs well throughout the games that he's been winning, unlike the Denver Broncos quarterback who looked like a 3rd grade amateur for most of his games, until he was endowed with Christ-like abilities in the fourth quarter. 
But beyond the statistics and numbers, which foretell a bright future for Jeremy Lin, he simply etches a fantastic story of success in America, one which has been told time and time again.
His parents emigrated from Taiwan to the United States in the 1970s, raising Lin in Palo Alto, California. When it came time for Lin to apply to college, the only schools that guaranteed him a spot on their basketball roster were Harvard and Brown, both of which do not offer athletic scholarships, as is traditional at Ivy Leagues. Lin decided upon Harvard and graduated with a degree in economics.
Having had little success in the NBA, being a back-up for both Toney Douglas and Mike Bibby on the New York Knicks this year, Lin seemed like a potential lost cause prior to his contract being guaranteed on February 10. Then by sheer luck, and some deplorably poor basketball on the part of the Knicks, coach Mike D'Antoni finally gave Lin the chance he deserved in a February 4 matchup against the New Jersey Nets.
Two weeks later, his jerseys are in such demand that most people are having to settle for knockoff fakes.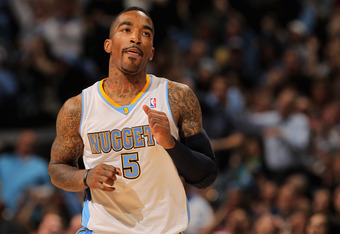 Doug Pensinger/Getty Images
It is a truly remarkable story, one which every sports fan dreams of hearing; the sort of "Little Engine that Could" scenario. The Knicks looked absolutely dead in the water in the Eastern Conference and Lin has provided a spark that has brought them to a 15-15 record, placing them only a half game behind the Boston Celtics for second place in the Atlantic Division.
Madison Square Garden's stock is also skyrocketing with Lin's success and the team's wins.
But what happens when the honeymoon period wears off? Now that Lin is an integral member of the team, a scoring threat and assist-creator (despite his phenomenally large amount of turnovers), expectations for the franchise as a whole will be much higher.
The fans know this and most importantly the Knicks administration knows this. Having just acquired J.R. Smith, they are looking to add to their scoring firepower and become a potential threat in the playoffs. 
The troubling foible of success is that the more of it one has, the more one has to lose. Defenses haven't figured Lin out yet, and as soon as they do, he may not have the ability to surprise them and the rest of the world as he has done in the past seven games. And as much as J.R. Smith is a scoring asset, he's an unpredictable, selfish, smoking gun. Carmelo Anthony is going to have a difficult time wrestling with Smith's ego on the court, as they vie for the ball in the winding minutes of games. 
All this speculative pessimism aside, the Knicks are at least a very fun team to watch right now, and at best a legitimately good one. With a starting lineup of Smith, Anthony, Stoudemaire, Chandler, and of course Lin, the Garden has a very interesting basketball team. And whether Lin's success skyrockets exponentially, or if he settles into a steady role as a consistent, but not overwhelmingly dominant point guard, his story will last years after the final buzzer sounds.
Americans are afforded the luxury of idolizing and admiring national sports heroes, who provide aspiring athletes with motivation and courage to strive for greatness. It is a wonderful thing to behold that now Chinese and Taiwanese children have an opportunity to share this feeling. 
The New York Knicks have a long road to greatness ahead of them, one which will be cemented brick-by-brick each night with not only the success of Jeremy Lin, but also the faith of their devoted fans, who now have something to believe in.
Whether they bring glory back to their basketball mecca and make Spike Lee spontaneously combust with happiness is yet to be determined. But as Jeremy Lin preaches his gospel from the Garden to Taiwan, even the biggest skeptics can be believers.