WWE: What If Dwayne "The Rock" Johnson Became the United States President?
March 7, 2012

Michael N. Todaro/Getty Images
Note #1: This is NOT a parody article. I would actually prefer Rock as President than Obama or Mitt Romney.
Note #2: Please just enjoy the article. Don't worry about the odds of this actually happening. It's not like Vince McMahon's wife ran for the US Senate.

What if Dwayne "The Rock" Johnson were elected President of the United States? 
Before you Jabronies lambast me for writing such a sensational story, there are seven reasons why Rock can actually become President:
1. The Republican party is about to nominate a robot (Mitt Romney) for their bid to be president.
2. That same robot is phonier than Velvet Sky's implants.
3. Barack Obama's approval rating is about as high as John Cena's approval rating.
4. Ronald Reagan, an actor turned politician, was one of the most popular US presidents. 
5. If Barack Obama became Vince McMahon, Trent Barretta would receive the same amount of TV time as John Cena.
6. The economy is worse than a Great Khali vs. Jinder Mahal match.
7. The Rock is the People's Champion!
These bullet points should give you a startling picture of the political situation in the United States. I am genuinely appalled by the lack of leadership in this country on both sides. It is a game of problem-blaming instead of problem-solving.
I would love to see someone who actually cares about solving problems rather than assigning blame for them.
The Rock can be that man.
Rock's Presidential Campaign
Money in the Bank's status for this year is about as certain as Mitt Romney's position on any political issue.
Rock wins Money in the Bank. Internet fans riot after Rock wins it. He announces he's going to do something "unprecedented" with the briefcase.
Fast forward to the Republican convention in Tampa.
Mitt Romney cuts a generic promo about how he will restore America. Romney runs his mouth about how his batteries are fully charged from Obama's hot garbage.
"IF YOU SMELL!!!" A massive pop from the Tampa crowd engulfs the venue.
Rock is cashing in the briefcase on Mitt Romney! Romney takes a Rock Bottom and a People's Elbow!
"1! 2! 3!" The Tampa crowd goes nuts! The Rock officially overthrows Mitt Romney to become the Republican nominee.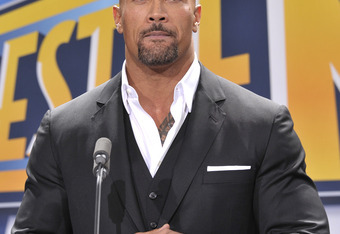 Michael N. Todaro/Getty Images
The pops are deafening.
Fox News pundit Sean Hannity rudely interrupts The Rock. Rock then asks Hannity his name. Rock nicely helps Hannity answer the question.
Shortly thereafter, the Rock cuts a promo on Obama like this.
Poll numbers swing wildly towards Rock. Obama has no choice but to viciously attack Rock to get over with the voters.
Rock responds in kind. Just equate Cena to Obama.
An anonymous yet rude Democratic politician disparages Rock for cutting campaign promos via satellite. The Rock politely inquires who this person is.
The Democratic AND the Republican party unite to stop the People's Champion. Yes. I just said Democrat, Republican and unite in the same sentence.
Rock is at a campaign stop at Kansas City where he runs into President Obama. He flies over to California to have a campaign stop with the Terminator.
Side note: Can any politician get 20,000 fans to chant his name?
Sadly, the Rock encounters some adversity on his quest to become President. The media exacerbates this tragedy by disparaging the Rock.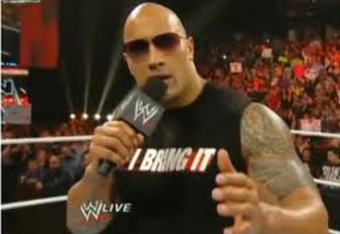 Rock has a confrontation with a woman named Mary. He loses a lot of voters in Milwaukee after this campaign speech and after his position on human cloning is revealed.
He loses popularity in the media after having some interviews. He loses votes among radicals too.
Okay. Maybe it was self-imposed.
All hope is lost until glass shatters.
"Stone Cold! Stone Cold! Stone Cold!" Jim Ross yells in the imaginary commentator's booth. "Stunner on Obama! Stunner on Biden! Stunner on Romney!"
The unified Democratic-Republican party is shaking in their boots.  They decide to use security to haul away Stone Cold. Security also beats down on Rock.
Mitt Romney and Barack Obama are celebrating on the stage amidst massive heel heat. Obama cuts a promo about how Stone Cold is like this.
Then the building goes dark. Gong! Gong! Gong!
Undertaker tombstones Mitt Romney to get a massive pop. Barack Obama and the security forces run away from the Deadman.
This is what happens on Election Day.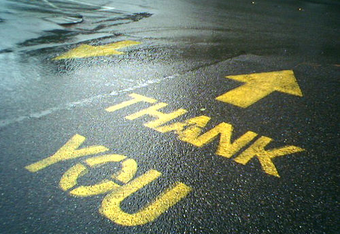 Barack Obama turns face! He is lauded an American hero for conceding the election to the Rock.
Dwayne "The Rock" Johnson is the President of the United States if you smell what the Rock is cooking!
Rock's cabinet
President: Dwayne "The Rock" Johnson
Vice President: Stone Cold Steve Austin
Chief of Staff: Triple H
Secretary of State: Undertaker
Secretary of Defense: Kane
Secretary of Treasury: JBL
Federal Reserve Chairman: "The Million Dollar Man" Ted Dibiase
Secretary of Education: Chris Jericho (for his vocabulary)
Press Secretary: CM Punk
Secretary of Agriculture: Shawn Michaels
Attorney General: David Otunga
Secretary of Finance: IT DOESN'T MATTER WHO THE SECRETARY OF FINANCE IS!!!
Rock as President
Here are five things Rock would do as President.
1. Deport all Cenation members to Alaska.
2. Pay off the national debt by selling off all the Cena merchandise to those Cenation members.
3. Take Mitt Romney's 27 pound head, turn it sideways and stick it straight up Newt Gingrich's candy (expletive deleted).
4. Use Cena's and Punk's hot air to supply the United States the energy needed to sustain itself for the next 50,000 years.
5. Rock pulls the US military out of Afghanistan. Instead, Kane and Undertaker use fire and lightning to terrorize the Taliban and Al Qaeda.
Wouldn't it be fantastic to see Rock as President?
Follow me on twitter and become a fan. 
Thanks for reading!