Expect Very Stiff Penalties for the Saints and Gregg Williams
March 4, 2012

This hasn't been a good week for the New Orleans Saints.
With free agency set to begin on March 13, three of the Saints best players, quarterback Drew Brees, offensive guard Carl Nicks and wide receiver Marques Colston, are set to become unrestricted free agents. 
The Saints were hoping to have Brees signed long-term so they could apply the franchise tag to Nicks. But on Saturday, the Saints applied the franchise tag to Brees, virtually ending Nicks' time as a Saint.
Unfortunately for the Saints, keeping three of their best players is the least of the team's problems at the moment.
On Friday, a story broke revealing the Saints and former defensive coordinator Gregg Williams were running a "pay-for-performance" scheme from 2009-2011.
The reports allege the Saints would contribute money if a defensive player made a big play, interception, sack, etc. The Saints front office didn't contribute money to the scheme; it was mostly players or Williams.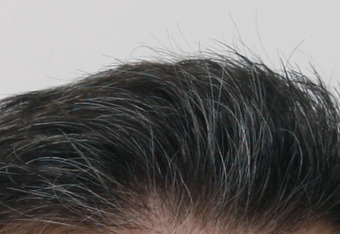 Handout/Getty Images
The troubling aspect of this was how players would be paid for "kill shots" where they knocked the opposing team's star players out of the game.
As with any news item, more people always seem to come forward with information further implicating the guilty party. Former Redskins players, where Williams was the defensive coordinator for four years, say a similar program was in place there.
Williams is a respected coach. He has long been known to love the challenge of coaching a defense where there are no star players, or at least very few.
In every one of Williams' stops, players speak highly of him. Over the years, he has given breaks to players such as Ryan Clark and Antonio Pierce.
Both Clark and Pierce may never have become the players they were without the opportunities Williams provided to them. Clark was almost out of the league when he made the Redskins as a back-up safety in 2004. 
Since this story broke, many of Williams' former players came to his defense. Most players who have spoken publicly have acknowledged some semblance of "bounty-hunting."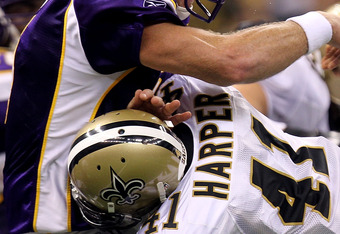 Ronald Martinez/Getty Images
The details that have emerged seem worse than they are. With that being said, encouraging and rewarding players for injuring others is wrong and should be punished.
But, what should be the punishment here? This is almost unprecedented. Not unprecedented in the fact that there are actual bounties, but that it has now been exposed.
Ask any former player; they will tell you this stuff has been around for decades. Many times, players themselves initiate rewards for their teammates to take out opposing players. Sure, it seems brutal and immoral, but the NFL is the most competitive sport in the United States.
Brett Favre, who was an alleged victim of a Saints' bounty, said yesterday, "I'm not pissed. It's football," I don't think anything less of those guys. Said or unsaid, guys do it anyway. If they can drill you and get you out, they will.''
Favre is right. It's football. And it has happened in all 31 NFL cities.
I don't condone what the Saints or Williams did. The problem with this is timing. Commissioner Roger Goodell has emphasized player safety more than ever. If he doesn't react strongly and quickly to this matter, it ruins everything he has tried to build.
Goodell's emphasis on player safety is why the Saints and Williams will be punished, and probably harshly.
Exactly whom Goodell will punish and how severe the punishment remains to be seen. His decision will be closely monitored around the league.
Some league insiders feel the Saints will be punished more for the payouts to the players than anything else. These types of payments circumvent the league's salary cap.
So who should be held responsible? General manager Mickey Loomis, who knew about the scheme, or head coach Sean Payton? Expect both to receive harsh punishment. It wouldn't be a surprise if the fallout led to Loomis losing his job. Don't be surprised if the Saints are stripped of several draft picks as well.
As for Williams, expect a suspension and a heavy fine. Williams will also be closely monitored in the future.
The news could get even worse for the Saints if they lose Nicks and Colston. At this point, the Saints are hoping they will be able to hold on to their remaining draft choices.