Life in the Crosshairs: Gregg Williams and the Bounty Hunters of New Orleans
March 7, 2012

Matthew Sharpe/Getty Images
The Saints may have been the bounty hunters for the past three seasons, but these bounty hunters have become the hunted, as NFL Commissioner Roger Goodell has them squarely in his crosshairs.
Goodell is said to be fuming mad, according to SI's Peter King, with no shortage of good reasons for his anger.  But before I get into a full breakdown of my take on this situation, I want to make a few things known.
I am not naive, and I am fully aware that bounties have been part of the game since time immemorial.
I understand that football is not a contact sport.  It is a collision sport, with the emphasis placed on hitting the other guy as hard as you can, legally.
I bear no particular malice or bias towards the New Orleans Saints, or any of the individuals said to be the primary focus of the league investigation.
That last part is important.  Bear it in mind later.
Like many fans of the game, I have been keenly observing the events of the last few days since this story broke on Friday.  Like many others I've been closely attuned to the updates on NFL Network, ESPN, NFL.com, ESPN.com and one of my own favorites, Profootballweekly.com.
After thoroughly absorbing all of the pertinent information available to me from those sources, I've come to some conclusions that seem to be only logical to the unbiased observer.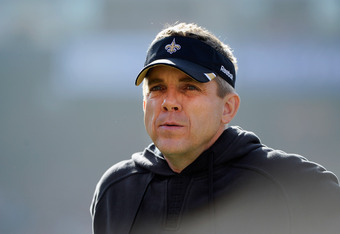 Thearon W. Henderson/Getty Images
The Saints GM Mickey Loomis & Head Coach Sean Payton were aware of what was going on.  If this were not the case, why then would Saints owner Tom Benson have told Loomis to discontinue it when he heard of it? 
Why would Loomis then fail to do so, if not to try to cover it up?  Shortly thereafter, Benson told Loomis to put an end to the practice.  He failed to do so.  Sean Payton, as well as Loomis have come out and admitted they knew what was going on, but failed to put a stop to it.
Gregg Williams has been at this for the better part of 10 years.  The NFL has been able to trace this practice back to his days as the Defensive Coordinator with the Washington Redskins, and prior to that to a similar program he had when he was the Head Coach of the Buffalo Bills.  This amounts to a coach running a "rogue program" for a very significant length of time.
The NFL has stated since Friday that they have 50,000 pages relating to Williams' teams operating programs such as this.  Now, while neither I, nor presumably anyone else outside of the league office, have seen this documentation yet, that is a significant amount of documentation to just blithely toss aside as a non-existent fantasy.
We have Saints LB Jonathan Vilma's $10,000 bounty on the head of Brett Favre for the 2009 NFC Championship Game.
So, what do we have here, and more significantly, what should be done about it?
To those of you out there who say that as I've already admitted, bounties have been part of the game forever and nothing should be done, I propose you are missing the single key element that makes this instance so unconscionable. 
With one previous exception, that being Buddy Ryan's bounty on Cowboys kicker Max Zendejas, this sort of thing has been run and policed by the players themselves.
It has amounted to players using money from fines and some other funds added for big plays like interceptions, fumble recoveries, turnovers returned for a score, things of that nature. This is different.
This is a Defensive Coordinator encouraging and administering the program.  Williams implemented it and kept it running.  It amounts to carnal knowledge within the administration. 
When the very people who are expected by their authority to step up and put a stop to actions that are unseemly are implementing and overseeing them, it says something about those people. 
It says they lack respect for the spirit of the rules and are willing to circumvent them to achieve their own ends.  Sadly, it also is indicative of disrespect for the game itself, and for the players who play the game.
This is also three of the top four men in the organization, GM Loomis, Head Coach Payton, and Defensive Coordinator Williams with knowledge of what was going on, and not one of them did anything to stop it, despite instructions from the owner of the franchise to put an end to it.  It certainly makes one wonder if there wasn't some type of organizational arrogance running loose within those areas of the Saints organization.
So what does Roger Goodell do?  What can he do?  Does he have options here? 
Roger Goodell must realize how severely he is going to be judged based on this singular decision.  If what he has preached about player safety, and how he has levied fines and suspensions on players for certain types of hits means anything, if it isn't just lip-service, he must illustrate how serious he is now.
I have seen those who say the benchmark for what Goodell does here is Spygate.  Not even close, I say.  Firstly, I am still of the opinion that Spygate was a gentle, two-fingered slap on the wrist.  But that aside, while it was an integrity of the game issue, it's not the one I would view as the benchmark.
The benchmark came near 50 years ago, when the Packers' Paul Hornung and the Lions' Alex Karras were suspended for a full season for betting on games.  That is where this needs to begin.
Goodell can certainly do anything from fines, to suspensions, to the stripping of draft choices.  He has sufficient good options and I don't doubt the hammer is going to come down hard on the guilty parties.  But here is my take.
I will begin with Mickey Loomis, the GM who defied Tom Benson's orders to put a stop to it.  Loomis not only knew the illegality of what was going on, he tried to cover it up, and ultimately, by turning a blind eye, he became an accomplice. 
After the draft, my ruling would be that Loomis is suspended without pay for one year.  Moreover, his continued employment is not guaranteed, but should Tom Benson decide he doesn't want Loomis working for him, he is free to terminate him at any time after the year suspension ends.  Loomis should also get a medium to high six-figure fine.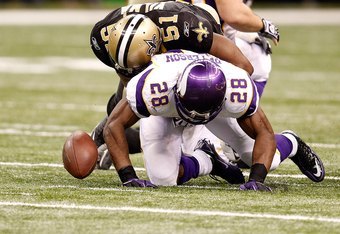 Chris Graythen/Getty Images
Sean Payton, the Head Coach who admits knowing of the program, also did nothing to stop it.  As I said earlier, it illustrates an institutional arrogance among the leadership of the Saints, one that implies they felt themselves above the rules.  It cannot and must not be tolerated. 
For that reason, Sean Payton also receives a one-year suspension without pay, and is subject to the will of Mr. Benson regarding his further employment as well. 
An owner should feel no obligation to keep on individuals he cannot be certain will do his bidding, as it is his team after all.  Additionally, Payton should receive a fine of $750,000.
Jonathan Vilma should receive an automatic one-year suspension without pay.  If you're going to put the kind of money on someone's head that he did, you deserve some serious time to consider why what you did was wrong.
I have purposely saved the hardest for the last.  I believe in America, and I believe it to be a land where second chances are granted.  That makes this one a bit out of character for me and that much more difficult. 
But, with evidence that shows Gregg Williams was willing to, and in fact did run a rogue program for the better part of 10 years, I regrettably feel a lifetime ban is the only fitting punishment.
I did consider an additional fine being levied upon the Saints, as well as stripping them of draft choices.  However, the individual who would pay the fine, Mr. Benson, told his underlings to put an end to it. 
While he could've gotten more personally involved, he also should have been able to feel that his orders would be followed.  So no fines will be levied against the Saints organization.
As for draft choices, I thought hard about it, and decided it would be overkill.  In truth, it felt like I would be issuing an SMU-like "death penalty" to the Saints, and i honestly felt like the franchise has been through enough and did not deserve further punishment.
As far as the remaining 27 players that we have heard so much about in the media, I think I've dealt with one, Jonathan Vilma more than sufficiently here.  Of the other 26, some may no longer be playing, some may have moved on to other teams. 
Whatever proof may be in the documentation that the league has no one can say for now, but when the time comes and the proof is exposed, they too should be dealt with via suspensions and fines.
I'm sure many of you will have plenty to say about this.  That's great, I can't wait to hear it.  But, if you're going to give me a "nobody did anything wrong, it's been around forever, get over it" type of response, do me a favor, please:  Save it for someone who wants to hear it.  I don't.