WWE WrestleMania 28: Randy Orton Should Be Wrestling the Rock
March 10, 2012

As WWE amps up the hype for WrestleMania 28, the main event that was announced about a year ago was the wrong call. In April 2011, WWE stunned by announcing the main event for WrestleMania 28.
As everyone knows, that main event is John Cena against the returning Rock.
WWE dropped the ball on this one. Instead of having Cena in this role, WWE should have placed Randy Orton in the main event with the Rock.
Cena (for better or worse) is already viewed as the face of the WWE. Defeating the Rock at WrestleMania will likely not elevate his stock in the eyes of the diehard fans or in the eyes of the casual viewer.
Fans of the Rock, who may not have watched since his retirement in 2004, will only be angered by a Cena win.
What would have made more sense, and what would have actually elevated someone's career, is putting Orton in the role and having him go over in the main event of WrestleMania.
I'm not suggesting that WWE should have promoted an Orton/Rock match for a year. Promoting a match that long should never be done.
If you follow the the storyline that WWE followed to this point, WWE could have Cena and Rock part ways on the episode of RAW after WrestleMania.
Rather than announce a match, they could have come to a mutual understanding. Then, when Cena needed help against Awesome Truth for Survivor Series, he could have asked the Rock for help.
Now, when the match takes place, everything happens as it already did.
Except, when the match is over and Cena goes to the back, Orton attacks the Rock. Orton could lay him out with a RKO while the fans are stunned at this surprising display.
Orton could come out on the next RAW Supershow and declare he is once again "The Legend Killer". WWE could have played off the real bitterness that a lot of the WWE locker room felt at the Rock being brought back in for a high profile match at WrestleMania.
Cena is just so miscast in the match up against the Rock. Regardless of how well he's done in recent weeks, he just doesn't have the intensity to be in what WWE is banking on as one of their biggest main events ever in the history of WrestleMania.
Orton does have that mean streak necessary to project the right image as a threat to the Rock.
Cena does not seem to take anything serious. He comes off as a school boy fighting with men.
Where would that leave John Cena for WrestleMania?
I think it would have been fitting for Undertaker to have wrestled Cena to go 20-0. Instead of having an unnecessary rematch with Triple H, Undertaker could have been used to show Cena's abilities. He would still lose, but it would serve as a solid showcase match. 
John Cena just does not seem like enough of a threat to the Rock. Orton does. A marquee match against the Rock would do wonders for Orton and his career.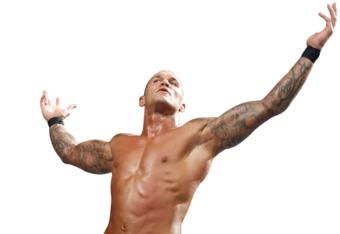 Orton is so far out of the shuffle WWE scrambled to put him into a match with Kane that will likely be forgotten by next year.
Cena, win or lose, will continue to be the face of WWE. The match with the Rock will not elevate his career.
Conversely, an Orton/Rock match at WrestleMania would be a great way to close out WrestleMania 28, and to raise Randy Orton's career to new heights.
You can follow Dean Dixon at twitter.com/folsomcounty where he makes random observations.