WrestleMania 28 Live: Start Time, Rumors, Spoilers and Predictions for WWE PPV
April 1, 2012

Matthew Stockman/Getty Images
With WWE's WrestleMania 28 just a few hours from going live, it's time to get everything you need to know before heading into this show.
We have WrestleMania's start time, rumors, spoilers, predictions and more, so don't go anywhere else for all of the vital info on the big day. When it comes to wrestling's Super Bowl, trust the guys that do it best!
Where: Sun Life Stadium, Miami, Fla.
When: Sunday, April 1, 7 p.m. ET
Watch: Pay-Per-View (local cable provider)
Live Streaming: WWE.com has PPV for $44.95.
Pre-Show Match
Starting at 6:30 p.m. ET, WWE.com will be featuring a Live Stream of the dark match of WrestleMania 28. Defending tag-team champions Primo and Epico will face two opposing tag teams in a wild three-way title match. They will be facing the Usos and the new tag team of Justin Gabriel and Tyson Kidd. It should be a nice appetizer for the WrestleMania main course.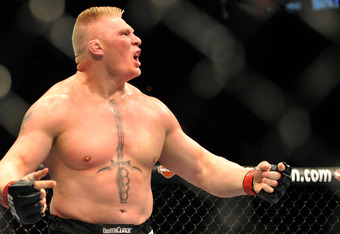 Jon Kopaloff/Getty Images
Rumors and Spoilers
Brock Lesnar—Unless you have been trapped under a rock, you know that Brock Lesnar and the WWE are rumored to have signed a one-year deal to work again for the company. With Lesnar's UFC career over, there's no better place to show the world he is a wrestler again than WrestleMania.
Batista—While the WWE clearly picked up the former superstar, the purpose of their meeting has yet to be seen. Batista wasn't the best worker in the company, but he is the kind of name that could help carry it.
Lord Tensai—While the excitement over A-Train returning to WWE wasn't off the charts, his reworked in-ring ability will have fans very excited. While there was talk he could return at WrestleMania, they may be saving him for Monday's Raw.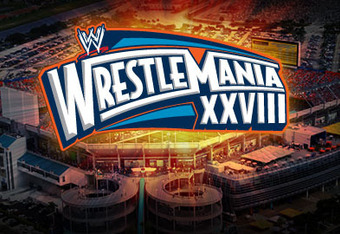 Full Card with Predictions (Winners Bolded)
Also catch Ring Rust Radio's FULL WrestleMania 28 Predictions
John Cena vs. The Rock
The Undertaker vs. Triple H (Hell in a Cell Match with special referee Shawn Michaels)
WWE Champion CM Punk vs. Chris Jericho
World Heavyweight Champion Daniel Bryan vs. Sheamus
Intercontinental Champion Cody Rhodes vs. Big Show
Team Teddy vs. Team Johnny
Randy Orton vs. Kane
Kelly Kelly and Maria Menounos vs. Divas Champion Beth Phoenix and Eve
Check back for more on the World Wrestling Entertainment as it comes, and visit Bleacher Report's Wrestling Page to get your fill of WWE/TNA. For more Wrestling talk, listen to Ring Rust Radio for all of the hot topics you just can't miss (some language NSFW).