WWE: Awesome Thoughts on Daniel Bryan, Brock Lesnar and More!
April 5, 2012

Awesome Thoughts will cover Daniel Bryan's insanely positive crowd reaction last Monday, Brock Lesnar's not-so-shocking but still awesome return and the economic effects of signing part-time legends.
Should Daniel Bryan Turn Face?
WWE is living in an upside-down world. Faces are getting booed. Heels are getting cheered.
John Cena was not the face this time. Sheamus was the tragic victim of this circumstance.
Daniel Bryan chants erupted throughout the night in Miami.
"Yes! Yes! Yes! Yes! Yes!" They said as Sheamus entered the ring. "Si! Si! Si! Si!" They said as Alberto Del Rio entered the ring.
"Oui! Oui! Oui!" They yelled as a returning Maryse entered the ring (just kidding).
Miami should host Raw every week if the crowd is this good!
Daniel Bryan has come into his own as a heel. He has been getting a much stronger reaction as a heel than a face.
Or has he?
Bryan is incredibly over with the crowd right now. Raw made it seem like Sheamus and Bryan made a double-turn at WrestleMania.
It is apparent that WWE failed to take into account the backlash they would receive by screwing Bryan over. The fact that Daniel Bryan was getting a strong reaction before the match meant Miami would not have taken kindly to Bryan being squashed in 18 seconds.
If anything, the Daniel Bryan kiss should have happened before the bell rang so the record for shortest WrestleMania match would be at least broken. But WWE mishandled that plan just like they failed to realize the backlash of doing so.
It also really hurt Sheamus' push as a face. He'll be getting the John Cena treatment unless he drops the title to Daniel Bryan in an eventual rematch. Unfortunately, that's just not going to happen.
It just shows that when you are Triple H's workout buddy, good things will happen to you.
All that aside, Daniel Bryan will probably drift down to the mid-card again. He'll be lost in the shuffle with the likes of Christian, Cody Rhodes, Dolph Ziggler and countless others in his quest to be the top heel.
Judging all the variables and factors, should Daniel Bryan turn face?
Short Answer: Yes and No.
Yes if the crowd reaction on Monday is sustained for a few weeks. WWE knows from the Summer of Punk that you must strike the iron when it's hot in terms of turning a heel face.
Daniel Bryan can even adopt the "Best in the World" gimmick just like CM Punk. He is truly one of the best wrestlers in the world.
But Bryan must maintain what has made him popular as a heel. I'll give you a hint: Yes! Yes! Yes! Yes! Yes!
No if the pops are not sustained. A face turn would just simply not do anything for him, as he would be behind Randy Orton and Sheamus on SmackDown.
Regardless of what happens, WWE needs to be careful about pulling the trigger too quickly on a face turn. Continue to build up Bryan as an antihero of sorts so he can get strong reactions from hardcore fans.
Nonetheless, Bryan should turn face if the pops are sustained for a few months. If not, then he should continue his gimmick as a heel. It is really working for him.
Speaking of great wrestlers...
Brock Lesnar Is Clearly in It for the Money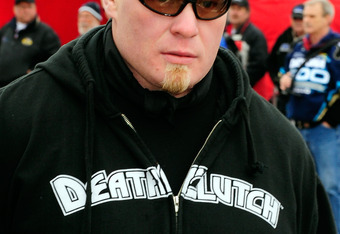 Sam Greenwood/Getty Images
If you saw the look on Brock Lesnar's face, you saw a look of disdain. A look that said "I didn't want to be there."
Maybe I'm wrong. Maybe Brock is in it for one last run to entertain the fans.
I am not surprised by this.
However, I will never fault a man for working for money. I will never fault WWE for spending the money to bring in a guy who can make you more money.
It makes perfect business sense to sign Brock Lesnar.
Still, I predict a lot of fans will turn on Lesnar for realizing Lesnar was never fully committed to the wrestling business. John Cena will undoubtedly bring this point up during their feud.
Keep in mind that Lesnar still has a litany of health problems.
Also, the reason why he wanted to leave the WWE was because he strongly hated the travel schedule. The grueling WWE life was just too much for him to handle.
Nevertheless, I am happy to see Brock Lesnar back. He is a great addition to a roster in desperate need of star power.
Besides, it really doesn't matter what his motivation was when it's all said and done, especially if he puts on tremendous matches.
He's here. That's all I care about.
His feud with John Cena will be must-see TV. Cena will be shooting as many times as Kobe Bryant at a Lakers game!
Brock Lesnar's signing takes me to a different topic.
Economic Effects of Signing Big-Name Superstars to Appear
For example, Rock's feud with John Cena has led to more money made via increased pay-per-view buys, ratings and merchandise sales. Brock Lesnar's feud with Cena will do the same thing.
More money will lead to more appearances from past legends who command top dollar (Rock, Austin, etc).
It will ultimately lead to a better product, as long as present superstars are benefiting from increased fan interest.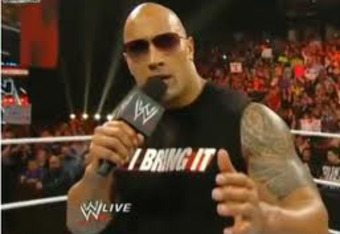 On the flip side, increased demand for tickets and pay-per-views will likely increase prices.
Which ultimately leads to more money.
Yes. I am an economics major.
However, the downside of signing big-name superstars is that they can be used as a crutch of sorts or a stopgap of a bad product.
It is almost like prescribing a cure for the symptoms instead of the illness.
Fortunately, WWE has some bright young talent (Barrett, Sheamus, Ziggler, Rhodes, etc) and established stars (Punk, Cena, and Orton) to propel them into the future.
All in all, signing big-name superstars is a great thing as long as they make money for the WWE.
Conclusion
As pointed out by one of my esteemed Twitter colleagues, the crowd on Monday night stemmed from the WrestleMania crowd.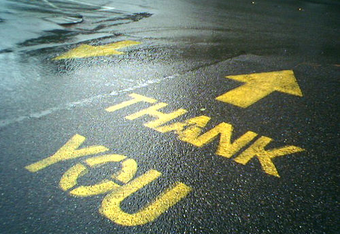 Most of these fans are hardcore and very passionate about the business. Translation: there were a bunch of IWC fans in attendance.
Naturally, this means increased pops for Daniel Bryan and past legends plus boos for John Cena.
This means WWE should not pull the trigger on a Daniel Bryan face turn unless crowd reaction continues to be this vociferous.
Speaking of vociferous crowd reactions, Brock Lesnar's return shook the rafters of American Airlines Arena.
While he is in it solely for the money, Lesnar's return will lead to increased revenues for the WWE.
That's always a good thing.
Follow me on twitter and become a fan.
Thanks for reading!