Allison Micheletti: See Pictures of Martin Kaymer's Wife
April 4, 2012

There are few wives and girlfriends in the world of golf who can truly compete with their man on the course, but it seems as if Allison Micheletti is ready to change that, and make history. (image via stylebistro.com)
Under the guidance of NHL father Joe Micheletti (yeah, that guy who does the Rangers games), Allison seemed to have a basketball future in the bag, until injuries forced her to make a tough decision...switch to golf?
A participant on Big Break Atlantis, Micheletti turned professional in 2011 and is now ready to compete on the Cactus Tour, along with supporting golfing beau Martin Kaymer at this year's Masters.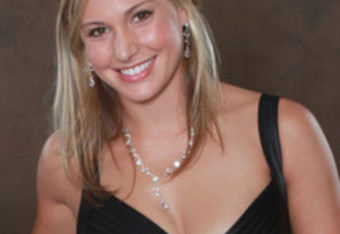 Since turning pro in '05, Kaymer's done plenty to garner attention. However, winning the 2010 PGA Championship—and in turn becoming only the second German to win a major—pales in comparison to earning the love of his scintillating girlfriend. (image via 7msport.com)
But what makes this couple truly unique is their athletic symmetry, or rather their competitive natures.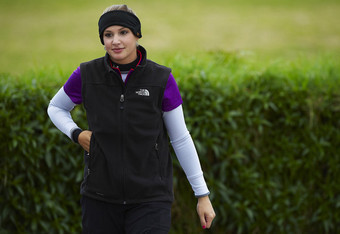 Beating her beau on the course is one thing, but having him caddie...well that's just pure madness, although it might be good for the fine chap. (image via zimbio.com)
As they mutually support each other on the green, Kaymer and Micheletti form quite the intriguing sports couple away from it.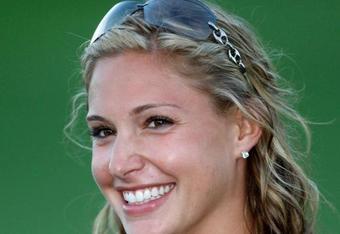 We're curious to see more of the enticing blonde likely ready to peruse the Master's sidelines this year. (image via ablendbatt.de)
Hopefully she learned a solid check from her hockey dad along the way, in case the crowd gets rowdy.