2012 NFL Free Agents: Best Targets Still Available
April 8, 2012

Al Messerschmidt/Getty Images
NFL free agency has slowed to a crawl, but that doesn't mean there aren't good players still available. The following four players are all defenders who could make a serious impact for a number of teams next year, yet they are still floating around as free agents. 
Here is a look at the best players still on the open market in the NFL.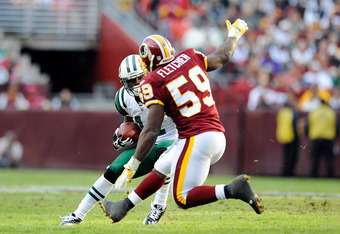 Patrick McDermott/Getty Images
Fletcher will be 37 when the 2012 NFL season kicks off, but the guy can still bring it. While most expect him to end up back with the Washington Redskins, he is still somehow available on the open market. 
Fletcher is a leader on and off the field, and despite his age, he keeps putting up great numbers. In 2011, he racked up a career-high 166 tackles. That is just plain ridiculous.
He has also been remarkably healthy during his NFL tenure, as he has never missed a game during his 14-year career. Never. As in never, ever. Again, ridiculous.
The guy is a machine who has been to three straight Pro Bowls, and I can't believe he's still available.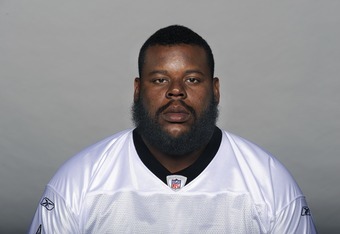 Handout/Getty Images
Shaun Rogers
Rogers had a bit of a down year with the New Orleans Saints in 2011, but he did actually contribute in what was a limited role. 
He just turned 33, but the three-time Pro Bowler can still bring it in the right situation. In 2011, he actually held the point of attack well for the Saints and wasn't overwhelmed at all. 
Conditioning and stamina have always been problems for Rogers, but at this point of free agency, he can probably be signed for cheap, and the potential payoff could be huge.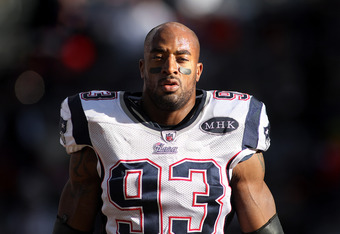 Marc Piscotty/Getty Images
Andre Carter
Carter reached the Pro Bowl in 2011 for the New England Patriots after tallying 10 sacks and forcing two fumbles. It was a great season for a guy looking for a career revival. Surprisingly, the former No. 7 overall pick in the 2001 NFL draft has not been re-signed by the Patriots yet, though I'm sure he'd love to return to New England. 
Carter will be 33 at the start of the 2012 season, and while he is coming off what may have been the best all-around season of his 11-year career, he is still a bit of a question mark.
There is no doubt that Carter's best fit is as a defensive end in a 4-3, as he has struggled to play outside linebacker in a 3-4. Still, this late in free agency, getting a guy like Carter, who can pressure the quarterback consistently, could be a score for a team that needs help in that area.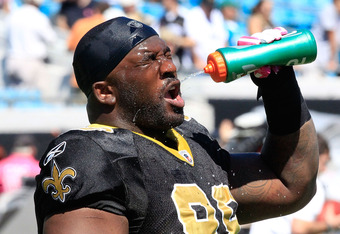 Sam Greenwood/Getty Images
Aubrayo Franklin
After a fantastic season in 2010 with the San Francisco 49ers, Franklin was not as sought-after as many thought he would be on the free-agent market. He eventually landed in New Orleans, where he was a disappointment for the Saints in 2011. 
Franklin wasn't the same player in the 4-3 as he was in San Francisco's 3-4, and that means he'll likely wind up back as a nose tackle for a 3-4 defense in 2012.
He showed that he could dominate football games just a year ago, and that's why it is so surprising that Franklin is still on the market. He will turn 32 this August and still has a lot of football left in front of him.
He'll get picked up eventually and work his way into a starting role by the time the 2012 season rolls around.