WWE News: Owen Hart Lawsuit Challenges WWE's Morals
April 10, 2012

Last Thursday, the Associated Press reported that a federal judge has dismissed a portion of a lawsuit by Martha Hart, widow of Owen Hart, against WWE.
Bleacher Report obtained a copy of the order after contacting the chambers of Judge Stefan Underhill. From his conclusion are the specific items which benefit the McMahons and WWE:
The motions to dismiss the following claims are granted: the breach of contract claim regarding the unauthorized use of Original Intellectual Property, the negligent supervision claim, the invasion of privacy/unreasonable publicity claim against all defendants, the right of publicity/appropriation of likeness claims regarding the use of Owen's wrestling photos against all defendants, the right of publicity/appropriation of likeness claim regarding the use of Owen"s name against WWE, all right of publicity/appropriation of likeness claims against Vince and Linda McMahon, the Lanham Act claim, the copyright infringement claim, the unjust enrichment claim, and the [Connecticut Unfair Trade Practices Act] claim.
To Mrs. Hart's favor:
The motions to dismiss the following claims are denied: the breach of contract claim regarding failure to pay royalties, and the right to publicity/appropriation of likeness claim regarding the use of personal photos against WWE.
Hart now has 30 days to "file a second amended complaint consistent with this decision."
Last week, her lawyers did not respond to the Associated Press on the day the judge handed down the order, but the following day, Hart issued a statement that she was considering what options next to take. She added, "This ruling doesn't change the fact that Vince and Linda McMahon control an enterprise that puts profit and exploitation ahead of decency, values and respect."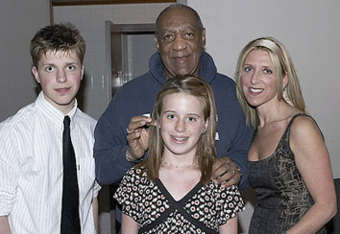 A Needless Death
His name was Owen James Hart.
To his family, he was a devoted husband and father. To his colleagues, he radiated a positive presence, and had a knack for practical jokes.
His life ended on May 23, 1999, at 34 years of age. It was the Over The Edge pay-per-view, and Owen was playing the Blue Blazer, a parody of goodie-goodie superheroes.
Bret Hart told A&E's Biography that his brother was supposed to be lowered from the rafters into the ring, and then get tripped up in his harness—a jab at the dramatic entrance of Sting in rival promotion WCW. Owen Hart's life was endangered for a corporate pot shot.
In Martha Hart's original 2010 complaint, it was stated, "[Vince and Linda McMahon] required Owen to perform the stunt despite knowing that he disapproved of it, had a fear of such extreme heights and the manner of descent and had almost fallen during a previous descent that the WWE required him to perform."
Judge Underhill granted the motion to strike the allegation from future court documents.
What is not in question is that Owen plummeted 78 feet to his death.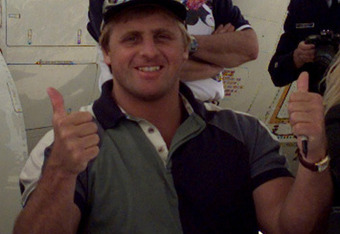 The Aftermath
Martha, their children, and Owen's parents sued WWE (previously under the name Titan Sports, Inc.), the McMahons, and the company that manufactured the apparatus for wrongful death.
According to the 2010 complaint, "Titan, at Vince and Linda McMahon's direction, counter-sued" the newly widowed Hart. It was stated, "This tactic is entirely consistent with defendants' belief that intimidation, strength and pressure are the appropriate way to run a business and treat business partners."
This is another "unnecessary and inflammatory" allegation Judge Underhill granted to strike.
The Hartford Courant's Daniela Altimari reported WWE attorney Jerry McDevitt response to the allegations:
"WWE didn't sue her because she brought the wrongful death claim, he said. It did, however, petition a court in Connecticut to hear the claim, instead of the Missouri court where Hart had filed her lawsuit, which was settled before going to trial."
Owen Hart's accident occurred at the Kemper Arena in Kansas City, Missouri. WWE is based in Stamford, Connecticut, and contractual issues are disputed in that state's courts and according to that state's laws.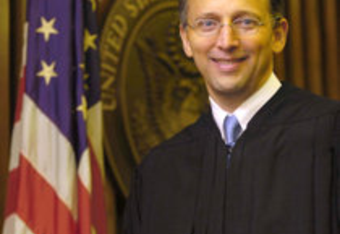 The complaint continued, "The lawsuits were eventually settled out of court, with Titan paying a multi-million dollar settlement to the Hart family, and dismissing its baseless suit against Martha."
When Linda McMahon was interviewed by Dennis House on WFSB (Hartford, CT) after the lawsuit was filed, she stated, "It was our desire to make sure Martha and their children were cared for for the rest of their lives."
It is not clear from the available transcript what Mrs. McMahon is referring to. A transcript of the complete interview could not be found. Perhaps it is what McDevitt told the Courant, that "immediately after the accident the company offered to settle 'out of humanitarian reasons.'"
Mrs. Hart found McMahon's comments "duplicitous and insulting."
Who Owns the Name "Owen Hart"?
What prompted Mrs. Hart's 2010 lawsuit "to enjoin the WWE from further use of Owen Hart's name and likeness" was the April 6, 2010, DVD release of Hart and Soul: The Hart Family Anthology, which court papers say Hart was first made aware of approximately March 20 of that year, despite it prominently featuring Owen.
Unfortunately for Mrs. Hart, the crux of some of Judge Underhill's dismissals hinged on the fact that Owen's 1996 WWE contract does not distinguish between his legal name (Original Intellectual Property) and his ring name (New Intellectual Property). The section in the contract to make that distinction was Schedule A, which remained blank.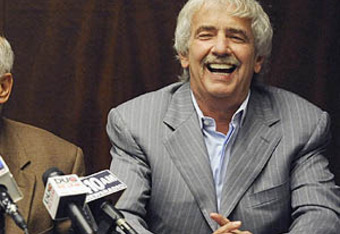 Underhill wrote, "[The McMahons and WWE] argue that the absence of any intellectual property listed in Schedule A means there is no Original Intellectual Property. Martha responds that Schedule A is blank because Owen retained his right to any Original Intellectual Property, and never bestowed it on the defendants in the first place."
He concluded, "By failing to designate any intellectual property as 'Original Intellectual Property,' [Owen] transferred all intellectual property that could be classified as New Intellectual Property to the defendants." Also, "Nowhere in the Booking Agreement does it state that Owen has exclusive rights to his legal name, or that WWE will refrain from using his legal name."
It would appear that the burden was on Owen to fully comprehend all aspects of the contract before signing it. Perhaps Mrs. Hart will have a future lawsuit if she can prove some coercion or willful withholding of vital information, but for now, Owen's legal and ring names are one.
Money, Money, Money
Hart tried to ding WWE for violating the Connecticut Unfair Trade Practices Act (CUTPA), but Underhill failed to see sufficient bad faith. Defining the fine line, he wrote, "There are also no allegations in the complaint that the defendants actively hid any proceeds from Martha; the allegations only state that Martha did not know about them."
WWE failed to convince Underhill to dismiss the unpaid royalties claim based on a document signed between the parties in 2000 that released WWE from all claims relating to Owen's death. Underhill concluded, "The obligation to pay royalties for use of New Intellectual Property is not affected by Owen's death, and WWE's argument is therefore unpersuasive."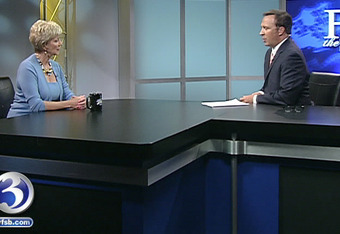 WWE was also unsuccessful in arguing that the statute of limitations for breach of contract had expired. Underhill wrote, "The defendants are incorrect. Martha's complaint states that the [contract] was repeatedly breached within the last six years. Every time a DVD sale was made and the plaintiff did not receive royalties, the [contract] may have been breached."
This isn't the first time WWE has been brought to court over video royalties. In his autobiography I Ain't Got Time To Bleed, Jesse Ventura recalled, "[Vince McMahon] had my voice and likeness on about ninety videotapes that he had for sale. I had asked him once why he was making all this money off of me, yet I wasn't seeing a dime of it. He'd said, 'C'mon, Ventura. Nobody gets royalties off of videotape. Hulk Hogan doesn't even get royalties. Why would you?' And I believed him."
Ventura's agent Barry Bloom was fed the same line. "As it turned out," Ventura wrote, "I had been lied to for several years, because Hulk Hogan and others were getting royalties for their videotapes. And the court agreed with me that had I known the truth, I would not have agreed to perform unless I got royalties, too."
The Body's court victory cost WWE $800,000, plus interest.
The Moral Issue: An Outside Take
Just because WWE can control Owen Hart's name, should they?
According to the Associated Press report, WWE attorney Jerry McDevitt sneered that Martha Hart's 2010 lawsuit was a "political stunt." The Courant reported, "McDevitt denounced Hart's comments as 'pejorative nonsense' and said her current lawsuit is nothing more than 'a personal attack' on Republican U.S. Senate candidate Linda McMahon."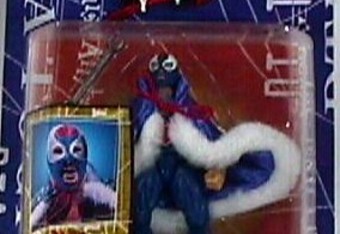 Mr. McDevitt is not quoted as acknowledging that the Hart and Soul DVD was released in 2010. Mrs. Hart's complaint claimed she was not made aware of the DVD until approximately 15 days prior to the April 6, 2010, release date. She filed a petition in Canadian court, which deferred the case to Connecticut. She filed the case in Connecticut on June 22, 2010. It would appear to be a timely response, not an election-year stunt.
She also alleged that it was not until this case that she became aware of Owen's wrestling career and family photos appearing in other WWE content.
When Mrs. Hart filed her wrongful death lawsuit in 2000, Vince, Linda and Titan Sports were listed among the defendants, just as Vince, Linda and WWE were listed as defendants in 2010. How is that a personal attack?
McDivett's mean-spirited remarks, and WWE's profiting from the deceased over his family's objections and then not sharing the royalties, only lend credence to the perception of the company as a bullying corporate giant.
Mrs. Hart used proceeds from her $18 million wrongful death settlement to establish a charitable foundation in her husband's name. That is how she and her children wish to remember him.
It is unfortunate at best and hypocritical at worst that WWE cannot respect this fact.
Martha Hart associates WWE in the manner akin to how WWE views Chris Benoit—a heartache that casts a shadow they wish to be free from.
Owen Hart was adored. He was a remarkable performer, and, as a fan, I'm glad I had the pleasure to see him. But it isn't my call whether we should see any more. Nor is it WWE's call, or anyone else's.
You got your court victory, WWE. Now pay her what you owe her and retire the tapes.
A good man died.
It is up to his beloved which stone will mark his grave.