London Wasps: From European Champions to Administration Nightmare
April 13, 2012

Historic rugby union side London Wasps could be facing extinction if a suitable candidate does not take over the club within the next few weeks.  
Wasps were put up for sale last September by owner Steve Hayes, who also owns Wycombe Wanderers Football Club, after a deal to create a new stadium in High Wycombe was dismissed by local counsellors.
The takeover procedure had been running smoothly as several candidates put in an offer for the club. A favoured buyer had also been agreed upon but talks unexpectedly stalled then collapsed, leaving the club in severe financial difficulties.
A club statement confirmed Wasps as an "ongoing concern" but "acknowledges the urgency around the clubs situation." Newspapers have reported that Wasps will go into administration within six weeks if new investment is not found.  
This is a big fall from grace for the 2007 European Cup winners; however there has been a sense of inevitability of such an occurrence happening. Their move away from their spiritual London home to the home counties was not been a smooth transition.
Initially coming to Wycombe's Adams Park stadium for two years, the executives as Wasps saw the attendance rise, so a decision was made to stay in Wycombe. Rumours of former landlords Queens Park Rangers not wanting them to return may also have been a factor in the decision.
Wasps continued to be successful, winning both league and cup titles during this period. However success could not hide the unhappiness of some London-based fans who found the permanent move to Buckinghamshire to be too far for them to travel. Slowly, this started to erode the attendance and the club began to lose money.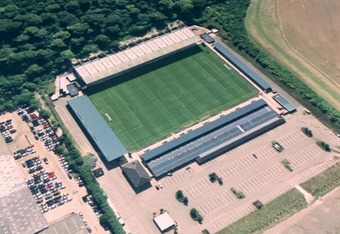 There was also a certain amount of resentment from the fans of their new landlords, who saw attendance drop and prices increase to accommodate a new club into the fold. Wycombe were suffering a number of disappointing campaigns where promising promotion campaigns dissipated into nothing, which did not help the ill feeling toward the new club.  
Assuming the resentment would subside, little was done to bridge the gap between the two sets of supporters, so a certain amount of bad blood still remains.
In 2008, Steve Hayes, who had already purchased Wycombe Wanderers and their stadium in a controversial deal, bought out the rights to Wasps so that the two sides became partners. It was at this point that Hayes and his staff announced the search and eventually a deal to build a sports complex, including a new stadium in the Booker area of High Wycombe.
The deal to create the stadium was controversial amongst many as it involved building a stadium on green belt land, closing a popular local airport and allowing Mr Hayes to build a number of houses. Local residents put up a strong campaign against the new development and local elections saw their strength of feeling empowered as several councillors who supported the development lost their seats.
It was inevitable from that point that the deal was no longer going to get support from the local government and the project collapsed in July 2011. Wasps were put on sale just three months later.
This deal was essential to keep Wasps running as a Premier League club as they needed increased attendance to help pay the salary for Premier League players. Wasps have lost between two and three million pounds for the last two seasons, while losing many of their better players to higher-paying clubs or retirement.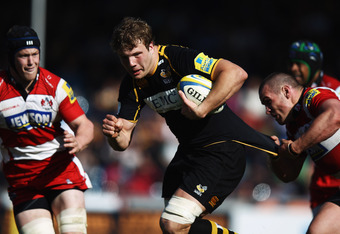 Bryn Lennon/Getty Images
The stadium move was not popular on the soccer side of Wycombe. The Chairboys, as Wycombe are affectionately known, are a small club playing in the third tier of the English game with an average attendance of 5,000 at most.
The new stadium was rumoured to have contained 25,000 seats, so there was real fear that the atmosphere would completely disappear with so few supporters in such a large stadium. Another disadvantage would have seen Wycombe pay rent to the council to play at the stadium, which they don't have to do at Adams Park.
This lead to Wycombe fans vehemently opposing the new stadium and were a key part of the campaign that stopped the new project from happening.
This has lead to the current situation, which is not positive for either the Wasps fans or the Wycombe fans. Both clubs are now both under imminent threat of going into administration. Although the news is all about Wasps, it does not take a huge leap to suggest that if the owner cannot afford to run one club, he cannot afford to run the other.
Hayes has also been caught up in a phone-hacking scandal in the last few months that has created another level of uncertainty around the two clubs.
The news is as bad on the pitch with Wasps looking like they might just avoid relegation after the worst year of their professional history, while it looks a certainty that Wycombe will go down.
There is no doubt that London Wasps have a history and reputation that can be instantly recalled by rugby-playing nations around the world. Their survival now depends on someone seeing the worth in their name and a promising young squad. Wycombe, who have their own 125-year history, may have to hope for a similar outcome.
One thing is for sure: London Wasps' fall from European champions to the possibility of going out of business is one of the most historical falls from grace in sport.