2012 NFL Free Agents: Breaking Down Great Talent Still Available Prior to Draft
April 25, 2012

Julian Finney/Getty Images
There is about to be a wave of amazing young talent to hit the NFL, making it the perfect time to dissect the best veterans that loom on the open market. 
Make no mistake, the next few days will be all about the draft. After which, teams will head back to free agency to solidify their needs with some great players who are still without a job. 
Fear not, because I am sure that the next few players will be employed shortly. Here are some of the best free agents just a day before the NFL draft kicks off. 
1. Aubrayo Frankiln—DT: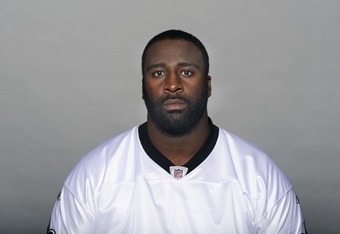 Handout/Getty Images
The defensive tackle still has a great deal left in the tank and may just need to wait through the draft before a team rips him from the open market. 
CBS Sports reports that Franklin recently visited with the Atlanta Falcons, making it clear they will flirt with a 3-4 dynamic. 
The Falcons made a splash on Wednesday, reportedly signing Asante Samuel to a three-year deal, according to ESPN.  
2. Ryan Grant—RB: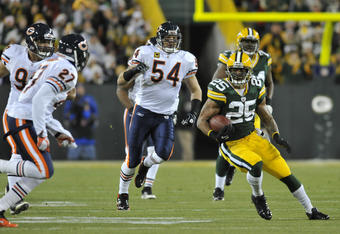 David Banks/Getty Images
The veteran running back would like to return to the Green Bay Packers, but he is willing to go just about anywhere at this point. 
ESPN's Adam Schefter reports that Grant recently met with the Patriots, along with fellow vet Tim Hightower. 
Grant can still serve a great purpose, providing depth in the backfield. The former Packers RB is only two seasons removed from 1,253 yards rushing and 11 touchdowns on the ground. 
3. Braylon Edwards—WR: 
It will be some time before the dust settles on one of the more intriguing offensive weapons left in free agency. 
Edwards may have a ton more in the tank, but he continues to rehab from his knee injury. ESPN reported earlier this month the Jets are willing to bring back the wide receiver and credited his blocking as just one reason for the interest.