NFL History
NFL Draft: Is the 1983 Draft Class the Best Ever?

John Elway: Is he part of the best NFL draft class?
Doug Pensinger/Getty Images
April 26, 2012
How will the 2012 NFL draft compare with the previous drafts? What kind of NFL careers will Andrew Luck, Robert Griffin III, Matt Kalil and Trent Richardson have when we look back on their careers in another 15 years?
That is part of the fun of the NFL draft…did those players chosen in the first round deserve to be chosen that high? Did their NFL career warrant that selection?
With that in mind, here's a quick look at one way to evaluate previous drafts. Following are those drafts that had the most first-round draft choices who eventually were elected to the NFL Hall of Fame:
First-Round Selection Hall of Famers, Draft Year, Players
Six…1983: John Elway, Eric Dickerson, Bruce Matthews, Jim Kelly, Dan Marino, Darrell Green
Four…1952: Les Richter, Ollie Matson, Hugh McElhenny, Frank Gifford
Four…1957: Paul Hornung, Len Dawson, Jim Brown, Jim Parker
Four…1961: Mike Ditka, Jimmy Johnson, Herb Adderly, Bob Lilly
Four…1964: Bob Brown, Charley Taylor, Carl Eller, Paul Warfield
Four…1967: Bob Griese, Floyd Little, Alan Page, Gene Upshaw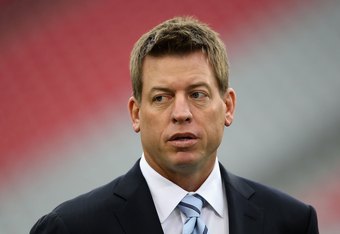 Troy Aikman was the No. 1 choice in the 1989 draft
Christian Petersen/Getty Images
Four…1989: Troy Aikman, Barry Sanders, Derrick Thomas, Deion Sanders
Three…1965: Dick Butkus, Gale Sayers, Joe Namath
Three…1969: O.J. Simpson, Joe Greene, Roger Wehrli
Three…1978: Earl Campbell, James Lofton, Ozzie Newsome
Three…1985: Bruce Smith, Chris Doleman, Jerry Rice
While the 1983 draft had the most first rounders that ended up in Canton, you can make a case that the 1989 draft had the most impressive first five selections. In that draft, four of the first five selections made the Hall of Fame (Aikman No. 1, Sanders No. 3, Thomas No. 4 and Sanders No. 5) The only top-five selection not in the Hall? Tony Mandarich.
For another angle, let's look at the 67 players selected to the Hall of Fame since 2000. In the last 13 Hall of Fame classes, 36 (53.7 percent) were first-round picks in the NFL draft.
Here's a breakdown of where the last 67 Hall of Famers elected were drafted in the NFL draft:
Round 1: 36
Round 2: Seven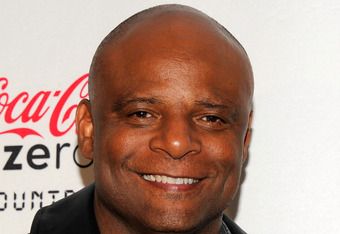 Warren Moon was undrafted but is a Hall of Famer
Andrew H. Walker/Getty Images
Round 3: Seven
Round 4: Two
Round 5: One
Round 6 or later: Seven
Undrafted: Four (Jack Butler, John Randle, Emmitt Thomas, Warren Moon)
Drafted in the Supplemental Draft: One (Steve Young)
No NFL draft: Two (Benny Friedman, Fritz Pollard)
Here's another quick stat…of the Hall of Famers elected since 2000, here are the players who were drafted with the lowest picks:
Pick, Round, Player
No. 245 (Round 18) Chris Hanburger
No. 203 (Round 8) Richard Dent
No. 192 (Round 7) Shannon Sharpe
No. 182 (Round 7) Rayfield Wright
No. 105 (Round 4) Harry Carson
No. 102 (Round 13) Nick Buoniconti
Of the 67 players selected to the NFL Hall of Fame since 2000, four were the No. 1 overall pick in the draft: Bruce Smith (1985), Troy Aikman (1989), John Elway (1983) and Ron Yary (1968)
Follow Jerry on Twitter @StatsonTapp
Like the new article format? Send us feedback!