Richmond 400 2012 Results: Reaction, Leaders and Post-Race Analysis
April 28, 2012

Jeff Zelevansky/Getty Images
When the racers go under the lights Saturday night at Richmond International Raceway, you can guarantee that the results will only come after a wild night of trading paint and full-out wrecks.
After a 32-year hiatus from being on the schedule, the return of the Richmond 400 sponsored by Capital City is one of the biggest moves by NASCAR this year. Now if they would only bring the good ole' boys back to Rockingham, we'd have a real circuit again.
Check back to this article for the complete post-race leaderboard, reaction and analysis from Richmond!
UPDATE: Sunday, April 29, 11:04 a.m. ET by Donald Wood
After a wild Saturday night at Richmond International Raceway, the eventual finish was something that no NASCAR fan will ever forget. Here is the complete list of where every driver finished.
Kyle Busch
Dale Earnhardt Jr.
Tony Stewart
Denny Hamlin
Kasey Kahne
Jimmie Johnson
Clint Bowyer
Mark Martin
Brad Keselowski
Carl Edwards
Matt Kenseth
Juan Pablo Montoya
Paul Menard
Jamie McMurray
Ryan Newman
AJ Allmendinger
Bobby Labonte
Greg Biffle
Kevin Harvick
Landon Cassill
Casey Mears
Marcos Ambrose
Jeff Gordon
Joey Logano
Martin Truex Jr.
Aric Almirola
Regan Smith
Kurt Busch
Dave Blaney
Travis Kvapil
Jeff Burton
David Ragan
David Reutimann
Reed Sorenson
Stephen Leicht
David Gilliland
David Stremme
Josh Wise
Michael McDowell
Cole Whitt
Joe Nemechek
Mike Bliss
Scott Speed
---------End of Update----------
Where: Richmond International Raceway, Richmond, VA
When: Saturday, April 28, 7 p.m. ET
Watch: FOX
Live Stream: TrackPass
Listen: Motor Racing Network
Starting Order
Mark Martin
Carl Edwards
Kevin Harvick
AJ Allmendinger
Kyle Busch
Jeff Gordon
Denny Hamlin
Martin Truex Jr.
Kasey Kahne
Dale Earnhardt Jr.
Aric Almirola
Ryan Newman
Kurt Busch
Marcos Ambrose
Regan Smith
Brad Keselowski
Dave Blaney
Joey Logano
Bobby Labonte
Juan Pablo Montoya
Landon Cassill
Tony Stewart
Clint Bowyer
Matt Kenseth
Michael McDowell
Casey Mears
Jimmie Johnson
Greg Biffle
Travis Kvapil
Jeff Burton
Paul Menard
Josh Wise
David Reutimann
David Stremme
Joe Nemechek
Scott Speed
Jamie McMurray
David Ragan
Mike Bliss
Stephen Leicht
Stacy Compton
David Gilliland
Reed Sorenson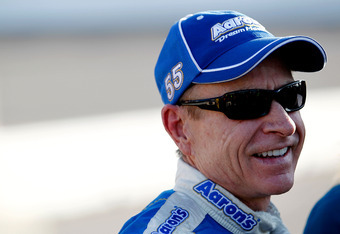 Jeff Zelevansky/Getty Images
Favorites
Mark Martin 
The 53-year-old veteran muscled his Toyota to tally his second pole of the season, but it was the fact that Martin won the pole at this race over 30 years ago in September 1981. With this news comes the brutal realization that 1981 was 30 years ago.
With a close second-place finish in qualifying, the disappointing 2012 season for Carl Edwards and the No. 99 team can be turned around with one win at Richmond. With a strong car and a nice record at the track, Edwards is looking for redemption.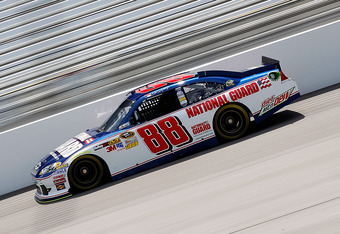 Streeter Lecka/Getty Images
While Richmond has been the kindest track to Junior over the years, a solid season so far and enough momentum to avoid the Richmond mistakes will guarantee a top-10 finish for Earnhardt if he can stay out of a trouble.
Check back for more on NASCAR as it comes and check out Bleacher Report's NASCAR Page to get your fill of all things motorsports.