Awesome Thoughts on John Cena, Big Show, CM Punk and More!
May 21, 2012

Welcome to my latest edition of Awesome Thoughts! Awesome Thoughts will cover Over the Limit's "shocking" conclusion, John Cena, CM Punk vs. Daniel Bryan and more! 
During the last few years, WWE's chief strategy to draw viewers in during the summer months has been to create one massive storyline, which Raw revolves around. 
Last year, the much-lauded "Summer of Punk" breathed life into a stale product. The year before, it was the anarchist Nexus faction wreaking havoc on Monday Night Raw!
This year, it's shaping up to be Brock Lesnar vs. Triple H at SummerSlam. But the storyline will not get off the ground until Brock Lesnar returns from "quitting" the WWE. 
Tonight's Raw should give us an idea of what direction WWE will take in their quest to generate fan interest going in to the summer months. 
Over the Limit was the first step in the simmering build to SummerSlam, and the next couple of weeks will determine which angles will be used in the Summer months. 
Tragically, Over the Limit could not have possibly lived up to the hype generated by WrestleMania and Extreme Rules. There was no way WWE was even going to pretend Over the Limit would actually exceed the limit of anyone's entertainment capacity. 
Alas, there are many questions that must be answered in lieu of last night's show. Most of these will be answered on Raw.
I will lead off with Big Show's heel turn, then I'll touch on the feud that would make Ring of Honor proud. 
How will Big Show's heel turn and feud with John Cena change the complexion of Monday Night Raw?
Big Show made his 245th heel turn last night and cost John Cena the match. Only 98 percent of Internet fans predicted this outcome. 
I expect Big Show to be Johnny Ace's henchman moving forward. Show will fill the monster heel role that Mark Henry perfected last year. 
Another thing to consider is the long rumored match between Shaq and Big Show. SummerSlam would be a great time to make this match happen. 
As for right now, Big Show will be feuding with John Cena, and a Big Show vs. John Cena match will likely be the main event of No Way Out. 
Now, this feud is opening the door for John Cena to take a break from WWE. Will Vince McMahon do the right thing and allow Cena to walk through that door? 
With that said, John Cena desperately needs a break from wrestling. Cena is going through a tough divorce right now, and it's the perfect time to give him a break to handle his personal business.  
The on-screen explanation can be John Laurinaitis going on a power trip and "firing" Cena on Raw. A potential scenario is John Cena loses to Big Show in a Loser Leaves WWE match at No Way Out.  
Note: John Cena wouldn't really leave WWE. But you already know that. 
The off-screen explanation can be that his character needs a fundamental overhaul. A heel turn is not necessary for this to occur. Then again, he has needed a character overhaul for the past several years. 
More importantly, John Cena deserves a break after all his hard work for the company. Cena has never taken a voluntary break from WWE. He needs to heal his nagging injuries to preserve his career in the long run.
A return around Night of Champions (in his hometown of Boston) makes a lot of sense. There is no need for WWE to rush him back. 
Speaking of champions... 
CM Punk vs. Daniel Bryan must continue until SummerSlam
Over the Limit had one match where everything stopped. Wrestling mattered for a brief, fleeting moment of pure joy. CM Punk vs. Daniel Bryan was the true main event of the night.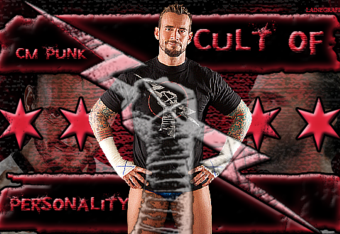 That's right. Daniel Bryan and CM Punk headlined a WWE pay-per-view. Who would have thought this day would come? 
The only thing that could have marred this match was CM Punk's controversial pin of Daniel Bryan. 
This is a classic example of a "Dusty" finish, named after current WWE booker Dusty Rhodes. A "Dusty" finish is to create a controversial ending to prolong the feud. 
I typically do not support a "Dusty" finish to a great match. However, I am going to make an exception in this case. The "Dusty" finish was the best way for this feud to continue. There is now more intrigue to an otherwise lackluster feud. 
CM Punk and Daniel Bryan will definitely continue their feud throughout the summer. Expect this feud to take a turn similar to Randy Orton's feud with Christian last summer.  
Based off that storyline, Daniel Bryan will win the title from CM Punk at No Way Out or Money in the Bank. My guess is AJ will somehow factor into this equation. 
A submission match will likely be in the cards at No Way Out. 
The feud should end in a 60-minute Iron Man match at SummerSlam, where the Los Angeles crowd will witness these two gentlemen putting on a wrestling clinic. 
YES! YES! YES! 
But technical wrestling purists are not the only ones shouting for joy. The tag and Divas divisions are also witnessing a revival. 
WWE's Tag Team and Divas divisions are steadily improving
In the midst of unimaginable darkness, there is a beacon of hope for WWE's fans of tag team and women's wrestling. 
WWE is making steps to improve its tag team division. Compare the shape of the tag team division now to what it was a year ago. Things are looking up. 
There are finally some legitimate teams that could be in the running for the tag titles: Air Truth, The Colons, the Usos, the cheap ripoff of Mexican America (Hunico and Camacho) and the emerging team of Darren Young and Titus O'Neill.
There are many more teams which can be formed as well. An upswing in managers will also play a factor into improving the tag division.  
As for the Divas division, Beth Phoenix and Layla put on a great match at Over the Limit by all accounts.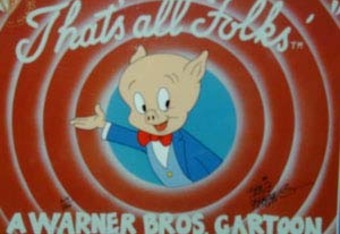 I expect Kharma to eventually return with the destruction of Beth Phoenix in mind. A Kharma vs. Beth Phoenix match would certainly annihilate the "barbie" era for WWE. 
Conclusion
WWE programming this summer will exceed expectations. I say that since there is not a whole lot of hype going in. 
CM Punk and Daniel Bryan will be given more time to develop their feud. John Cena and Big Show will end up being the centerpiece of Raw. 
The tag and Divas divisions can be rejuvenated given the proper attention. Kofi Kingston and R-Truth should come into their own as Tag Team champions. Kharma's eventual return must be swift yet dramatic. 
Follow me on Twitter and become a fan. 
Thanks for reading!