Miguel Cotto's Wife: Pics and Info on Melissa Guzman Cotto
May 4, 2012

Miguel Cotto vs. Floyd Mayweather will be the center of attention during their upcoming fight. Both fighters have much to gain and it should be a great fight.
However, there is buzz about Cotto's wife Melissa Guzman Cotto. Guzman had a public divorce with Cotto as he cheated on her with another woman. The two have since reconciled and gotten back together. 
Who is Melissa Guzman Cotto?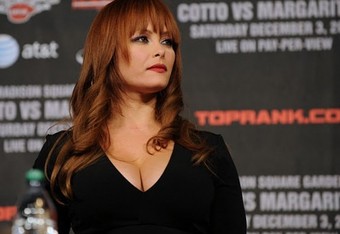 As seen from the picture above, Guzman is a stunning woman. The fact that Cotto left his wife for someone else is something I'll never understand. Guzman and Cotto have two kids together and have been divorced once as mentioned before but are now back together. The attention she has gotten has risen ever since Cotto's fight against Antonio Margarito.
What is she most known for?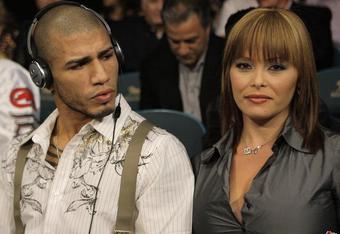 Cotto's recent fight against Manny Pacquiao was not a good result for Guzman. She was ringside for the fight and was seen crying as Cotto got pummeled by the faster Pacquiao. After the fight she was quoted as saying:
"It was something we did not expect. Not so much by the defeat because this is something he can recover again. But by the blows, because you know the pain and sacrifices made in life and your health is more important."
She was worried about her kids viewing the fight and seeing their father take all of those hits. She has shown that she is a caring mother and a devoted girlfriend. Expect to see her ringside during the fight and be a passionate viewer of the match.