Can New England Patriots 2011 Rookie Class Make a Second-Year Leap?
May 7, 2012

The 2011 draft class of the New England Patriots didn't make much of an impact, but for the most part, it was drawn up that way. The Patriots don't typically rush their rookies to action, and they drafted many players at positions where talent was already in place in 2011.
In that vein, the Patriots will be plenty satisfied with Ryan Mallett's second-year leap if he remains on New England's bench—that would indicate that Tom Brady remains healthy for the entire season.
In one case, however, they got just a taste of what was to come. Ras-I Dowling played well in the Patriots' first two games before being placed on season-ending injured reserve. This marks two straight seasons where Dowling couldn't stay healthy. His return to health is considered a key to improvement for the Patriots secondary.
Other than that, much of their 2011 draft haul was low-risk, high-reward options at positions they already had filled on their roster.
No case is more exemplary of this than offensive lineman Marcus Cannon. The Patriots took a flier on the TCU product, who had been diagnosed with non-Hodgkins Lymphoma prior to the draft. He made it through his treatment, though, and made it onto the field for nine games (regular season and playoffs) and 168 snaps.
With offensive tackles Matt Light and Sebastian Vollmer in place, and with the prognosis of his diagnosis, expectations were understandably low. Now at full health, Cannon will be participating in his first full-length offseason workout program. If Vollmer has a hard time staying healthy, Cannon may be asked to step in again, and he'll certainly be better equipped to do so in 2012 than he was in 2011.
Running back Shane Vereen was essentially a redshirt rookie in 2011, carrying the ball just 15 times and seeing just 26 snaps on the season. With a full offseason program, he should take steps forward. His role in the offense projects to one similar to Kevin Faulk, but there's a lot of work to be done before Vereen is that familiar with the offense.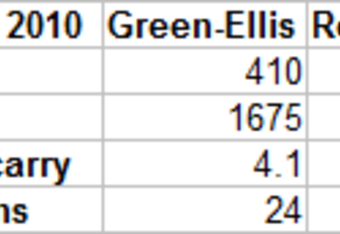 Stevan Ridley, meanwhile, was a complementary back in New England's stable whose future in the offense became a bit clearer when the team neglected to re-sign BenJarvus Green-Ellis. 
As the team tries to replace Green-Ellis' production off of 181 carries, I think it's safe to say Ridley will have more than 87. The big topic of contention for Ridley is whether he can find the cure for fumblitis this offseason, having put the ball on the ground twice in 2011, once in the playoffs.
By choosing not to sign Green-Ellis, the team showed a lot of confidence in their young backs to get the job done. With that, Ridley will likely have more opportunities to make the most of his second year.
But one player who will have far more opportunities in 2012 is offensive tackle Nate Solder.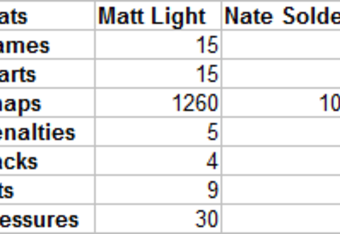 Expectations were also low for Solder's rookie season. He wasn't projected to start much in 2011 with Light and Vollmer locked into starting roles, but he ended up playing in every game and starting 13 in place of an injured Vollmer. The Patriots are well equipped for the post-Light era at left tackle, with Solder a likely candidate to start there (although Vollmer has experience on the left side, as well).
If Solder wants to fill the big shoes of Light, he'll have to minimize the mental errors, which has been a high point of praise from both Dante Scarnecchia and Bill Belichick.
The Patriots' 2011 rookie class is largely in position to improve in their second years, largely because the expectations were low in their rookie seasons.