Kentucky Derby 2012: Derby Disappointments with Something to Prove at Preakness
May 8, 2012

Elsa/Getty Images
Not many expected I'll Have Another to win the Kentucky Derby coming off Post 19, and fewer still would have predicted Bodemeister to not only set the early pace with blistering splits but then be able to hold on to second place after doing so.
Neither of those horses brought disappointment. Such is not the case for most other horses in the field.
Still, with the Preakness on tap, a Derby disappointment can quickly be turned around. Here are a few horses that should be looking to do just that.
Union Rags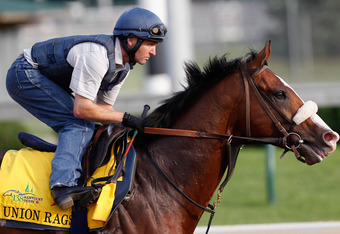 Rob Carr/Getty Images
Though unlikely, it remains uncertain whether or not Union Rags will run the Preakness or will hold off until the Belmont Stakes, but if he is entered, the horse will certainly have a lot to prove.
Once considered a star as a two-year old, Union Rags has been a disappointment this year. The Derby was no exception, though the circumstances weren't exactly in the horse's favor.
Union Rags' slow start coupled with an opening position on Post 4 left the horse squeezed inside the crowd and unable to find much room to maneuver. Union Rags finished admirably, winding up in seventh place, but it was little consolation for a horse with such high expectations.
If Union Rags runs at Pimlico, he'll have to prove he's an elite horse. For now, he has lost that distinction.
Hansen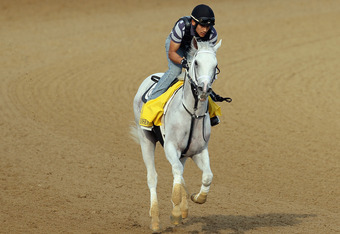 Elsa/Getty Images
Hansen got himself off to a slow start, had to battle his way to third position at the quarter-mile marker and subsequently ran out of gas in the end, trying to stay with the absurd pace set by Bodemeister.
It was not the horse's best run by a long shot, and the shorter track and smaller field of the Preakness could play right into the hands—or hooves, I guess—of Hansen.
The sprinter will certainly want to make up for a disappointing ninth-place finish at the Derby. The Preakness could be the perfect race to make amends.
Creative Cause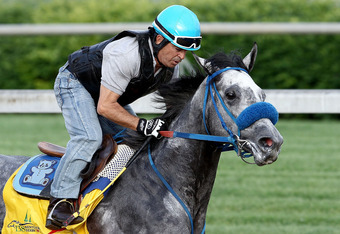 Matthew Stockman/Getty Images
Creative Cause was certainly in the thick of things at the end, finishing in fifth after narrowly being edged out of third place by Dullahan and Went the Day Well.
If Creative Cause makes the trip to Pimlico, the shorter track could be just what the doctor ordered for a first-place run and a chance to avenge a disappointing finish at Churchill Downs.
Hit me up on Twitter—my tweets are the mint juleps of the Internet.