Maryland Basketball: Terps Battling UNC, Texas for 2014 4-Star Dwayne Morgan
May 10, 2012

Recently, Dwayne Morgan accomplished a feat he had been longing to do for a very long time.
He dunked on his mother.
Yes, his mom.
Tabitha Chambers was a 6'6'' center for the Clemson Lady Tigers, and now is raising her son Dwayne Morgan as one of the top sophomore high school basketball players in the entire nation.
Morgan, a 6'7'' sophomore at Baltimore City College, sits perched atop the University of Maryland's wish list. He is ranked 21st in his class, according to ESPNU.
Morgan is a high flying, offensive specialist. He is looking to become the featured piece to the offense wherever he goes to school. He can score the ball at an elite level, and is still growing into his body.
He already possesses great height for a wing, but Morgan is just 16 years old. If Morgan grows another two or three inches, he can become one of the most uniquely skilled specimens since Kevin Durant, someone he models his game after.
Last Sunday at the Elite 75 Showcase in New England, Morgan gave evaluators such as Dave Telep and Paul Biancardi of ESPN their first major taste of what he has to offer as a basketball player. Telep and Biancardi were blown away with his length, pure scoring ability, and competitive nature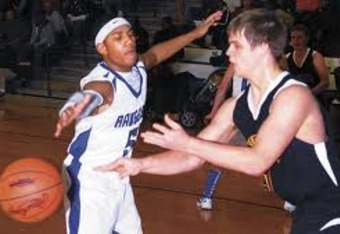 Despite not yet receiving an official offer from Maryland, coach Mark Turgeon is deeply interested in the local talent, according to Morgan (h/t Washington Post).
"They are really coming after me. It's a good feeling when you go to a Maryland game and they know who you are when they give you tickets."
Morgan's list is extensive, He includes Maryland, Seton Hall, NC State, North Carolina, Clemson, South Florida, Texas, and UNLV as possible destinations.
Seton Hall, South Florida, NC State, and UNLV have all offered Morgan a scholarship, but three different schools have emerged as front runners for the 6'7'' small forward.
North Carolina, Texas, and Maryland have been recruiting Morgan the hardest, but the Maryland staff of Mark Turgeon, Dalonte Hill, and Bino Ranson has been putting in the extra effort that is catching Morgan's attention. 
This extra effort certainly will be needed, as Maryland has recently lost out to North Carolina and Texas on prized recruits. In 2011, ex-Maryland commit Sterling Gibbs left College Park for Austin following Gary Williams' retirement.
In 2012, JP Tokoto narrowed his list down to Maryland and UNC, ultimately choosing the Tar Heels. The same exact situation occurred with 5-star PG Nate Britt from the 2013 class.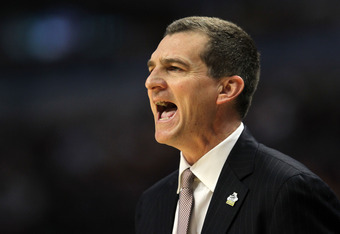 Jamie Squire/Getty Images
Maryland could definitely use Morgan's services. Pe'Shon Howard and Evan Smotrycz will have graduated when Morgan would arrive. Nick Faust, who is similarly skilled and athletic to Morgan, will be entering his senior season.
In addition, potential-laden center Alex Len will most likely have bolted for the NBA, leaving huge voids in Maryland's roster for scoring and leadership.
The opportunity to step in and contribute right away at Maryland would entice Morgan. He may not be able to receive that kind of playing time as a freshman at either North Carolina or Texas, making Maryland a serious option for one of the most athletic, versatile forwards in the 2014 recruiting class.
Maryland has seriously struggled recently to keep local talents at home. Carmelo Anthony, Kevin Durant, and Josh Smith are all examples of prime local recruits that slipped away from Maryland.
Maryland has some work to do to reel in the next stud form the DC-Maryland-Virginia area, but all signs are pointing towards the Terps as a major player for 2014 recruit Dwayne Morgan.