Why PED Users Belong in the Baseball Hall of Fame
May 16, 2012

Jim McIsaac/Getty Images
The National Baseball Hall of Fame and Museum opened its doors in 1936, and with the induction of Ty Cobb, Christy Mathewson, Honus Wagner, Babe Ruth and Walter Johnson, dedicated itself to providing America with a place to appreciate and remember the greatness that occurs on a baseball field. 
Today, it bills itself as "an independent, non-profit educational institution dedicated to fostering an appreciation of the historical development of baseball and its impact on our culture by collecting, preserving, exhibiting and interpreting its collections for a global audience as well as honoring those who have made outstanding contributions to our national pastime." 
The Baseball Hall of Fame means more than any of the other Halls of Fame, primarily because of the history of the game in this country.
When football and basketball were niche sports in the 1930s and '40s, baseball was what got the country through the Great Depression and World War II. Baseball players were celebrities who drew huge crowds as they barnstormed across America during the offseason. Baseball truly was the national pastime. 
As such, baseball fans take their Hall of Fame more seriously than do fans of other sports. The HOF still does a good job (for the most part) of allowing the right players into its hallowed halls. We are still waiting on the induction of under-appreciated stars like Tim Raines, but one trip through the Plaque Gallery brings us past memorials for some of the greatest athletes this country has ever seen.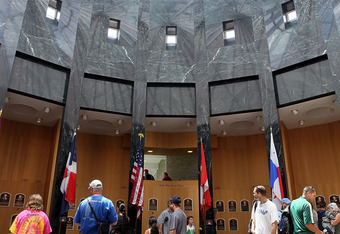 Jim McIsaac/Getty Images
Cooperstown represents the majesty that is baseball. The mention of the town immediately brings to mind the greatest moments in the history of the sport, whether it be Babe Ruth's called shot, Jackie Robinson's debut or Nolan Ryan's seven no-hitters. To the sports-loving community in America, Cooperstown is the home of nostalgia. It is a place in which past meets present and history is reality. 
It is a romantic place, where the past of baseball has been idealized. We find little mention of the cocaine era that was the 1980s, nor of the conditions that black athletes faced in the 1940s and '50s when segregation was ending. But as a nod to history, there is a section on the Negro Leagues, and Doc Gooden and Darryl Strawberry are not persona non gratae. After all, the Baseball Hall of Fame is, first and foremost, a museum. 
Therefore, it has a responsibility to represent baseball as it truly happened. As it is now, that will not occur. Some of the greatest players ever have careers tainted by steroids, and thus we will not see them honored in the way they deserve to be.
There is an argument to be made that Barry Bonds is the greatest hitter of all time; yet, when a father takes his son to Cooperstown to teach him about baseball, Bonds will not be enshrined there. Nor will Roger Clemens, who happens to be ninth on the career wins list. Nor will Mark McGwire, who is 10th on the career home runs list. 
To make matters worse, we apparently also are not going to see Jeff Bagwell, he of the 76.8 career WAR (good enough for 58th all time) and 1,529 career RBI. Why not? Because some writers believe he was too muscular to not be on steroids. There is no proof of this, but apparently mere speculation makes someone guilty.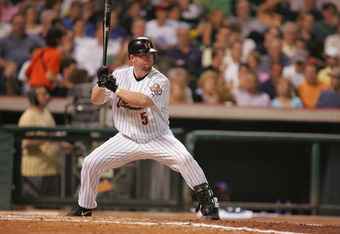 Ronald Martinez/Getty Images
This attitude towards the Hall is ridiculous. There simply is not enough medical research to know how much PEDs help baseball players. It may help prolong their careers, it may help good hitters become great hitters, but it might not. For every Barry Bonds, there's a Nook Logan. At this point, we just do not know. 
Even if there was medical proof of their effectiveness, their use was so widespread throughout the 1990s and early 2000s that we have no way of knowing who was guilty. Before 2009, Alex Rodriguez was the "great clean hope." Now? He's fifth on the all time home run list (and climbing), but no one cares. 
In addition—and this is the main point—the Baseball Hall of Fame is a museum. If Cooperstown decides to mark steroid use on plaques, then by all means that should be done. However, what kind of history are we showing if we do not allow an entire generation of great players to be represented? 
This was a generation of power, both at the plate and on the mound. Home-run records were shattered and then shattered again. Fastball velocity increased, as did strikeout rates. How much of that was driven by PEDs? We do not know. But to completely ignore an entire era does a disservice to baseball history, and most importantly, to its fans.