WWE Over the Limit 2012: Most Likely Run-Ins for John Cena vs. John Laurinaitis
May 18, 2012

John Cena and general manager John Laurinaitis will do battle at Over the Limit on Sunday, but with the new stipulations that were handed down on Raw, it is clear that things won't end cleanly. It was announced that there would be no disqualifications or count outs and that any superstar who interferes will be fired.
Obviously that is very easy to circumvent since anyone who isn't currently employed by the company isn't technically a superstar and can't be fired. If this match were to be a true one-on-one battle, Cena would massacre Laurinaitis and it wouldn't be entertaining in the least. With that in mind, somebody is going to make their presence felt and ensure that the match is worthwhile.
Here are the three most likely candidates to run in and have an immense impact on the match between Cena and Laurinaitis on Sunday.
Brock Lesnar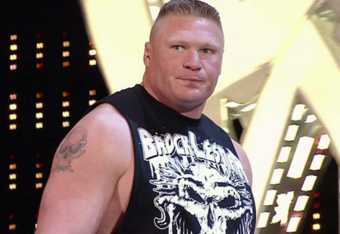 With Brock Lesnar having "quit" the WWE a couple weeks ago, he is no longer an employee of the company in a storyline sense. As a result, he would have nothing to lose by interfering in the match on Sunday. Not only does it make sense in that regard, but Lesnar has a beef with both men. Cena defeated him at Extreme Rules a few weeks ago, while Laurinaitis wasn't able to live up to the new contract he negotiated with Lesnar when Triple H vetoed it.
That gives Lesnar license to come back and squash either or both men. While I could see him coming in from the crowd and giving an F-5 to Cena and Laurinaitis, I'm inclined to believe that he would be after Cena more than Laurinaitis. Cena hurt Lesnar's credibility by defeating him and bruised his ego as well. Lesnar will want to show up Cena on the pay-per-view stage by helping Laurinaitis beat him. It would be the perfect way to bring Lesnar back into the fold.
Big Show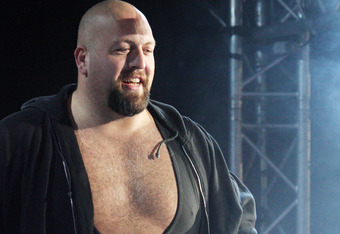 Gallo Images/Getty Images
There has been plenty of talk about Big Show sticking his nose in the Cena vs. Laurinaitis match after Laurinaitis fired him on Raw. There is no doubt that it would be a good fit, and while I believe Lesnar running in is more likely, Big Show interfering is a very real possibility as well. Clearly the WWE is trying to do something big with the firing angle because a lot of time was dedicated to it on Raw. Big Show seems willing to do anything necessary to get his job back, so he might spring into action.
The likeliest scenario would see him knocking out Laurinaitis so that Big Johnny gets fired and Triple H hires Big Show back. That would make him a hero and allow him to stay face. The more intriguing option, though, is Big Show labeling Cena with a knockout punch and draping Laurinaitis over him for the win. This would turn Big Show heel and it would prompt Laurinaitis to hire him back as a good will gesture for helping him. Either way, Big Show will have some sort of say in this angle.
Ever since Batista left the WWE nearly two years ago, there has been continued speculation about when he would return. It doesn't look like Batista's MMA career is ever going to get off the ground, so he might be inclined to come back. This may seem like a bit of a long shot on the surface, but if Batista is ever going to return full time, then this is a great opportunity. It all starts with the fact that Batista's last match was at Over the Limit two years ago where he was beaten by Cena after taking a brutal Attitude Adjustment off the stage.
With that in mind, Batista will want to avenge his loss on the anniversary of his demise. On top of that, since Lesnar "quit," Laurinaitis will be looking for someone else to bring legitimacy back to the WWE, as he puts it. Batista could very well be his choice as the former WWE and world heavyweight champion has had success against Cena in the past. Batista has also said on many occasions that he left the WWE because he didn't like the direction it was heading in, and his return could be explained as him coming back to change the course of the company.
Follow @MikeChiari on Twitter