WWE Draft: A Way to Save It, Build New Stars and Add Excitement
May 18, 2012

The WWE Draft—the annual event that claims to "shake things up!"
But could we be seeing the end of the beloved WWE Draft now with the whole concept of Raw Supershow?
With talents from each brand competing on both brands weekly, the whole WWE Draft/brand extension concept kind of seems pointless now.
With lacking star-power, high caliber talent WWE needs their top stars to pull double duty and appear on both brands.
This leads to fans speculating that the brand extension and WWE Draft are now obsolete.
The WWE Draft has become a favorite among fans, as they anticipated and speculated on who would switch brands.
It would kind of be a shame not to have the draft any more.
But what if WWE kept the concept and with doing so will be able to "shake things up," build new stars and add some new excitement every year?
Now is it just me or has WWE NXT become a little more interesting since their move to Full Sail University?
If you look at the match ups that will be coming up soon, you will notice a lot of guys who ruled the independent circuit will be showcasing their talents on the NXT stage.
Stars like Antonio Cesaro, Seth Rollins, Bo Dallas (formerly Bo Rotundo) and Damien Sandow are all looking to make a huge splash in the WWE Universe and a name for themselves.
The whole competition concept for NXT has basically fizzled out, so NXT is now basically for stars to progress and enhance their talents.
Now what would be better than to have these competitors earn their way on to the WWE roster?
Think about it. When WWE officials feel a competitor from FCW (Florida Championship Wrestling, WWE Developing system) is ready, they should be called up to WWE NXT.
WWE could and should add a new concept to NXT—adding a ranking system—determined by wins and losses. This would add more value to the superstar being drafted depending on their record.
Now the superstar being drafted would only appear on the show they have been drafted to until they prove themselves, like a trial run.
If WWE officials still feel that they need work, then they are sent back to WWE NXT or simply cut from the roster.
Logically, this makes sense because it will be easier to usher in new talent and an easier transition for the new talent to debut.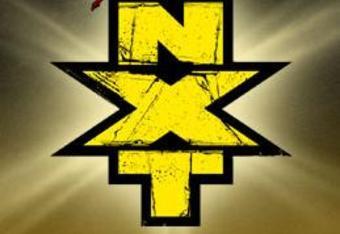 Now for the WWE superstars already on the roster who need a change in scenery can simply be traded from one brand to another.
If WWE officials feel a current superstar is on a slump, they can be sent down to WWE NXT and have to fight/claw their way back to the roster.
This would add a much needed twist to the WWE Draft and would be bring something different to the table.
Just picture Seth Rollins being drafted No.1 overall, build some buzz around him, win some impressive match-ups and then enter into the Royal Rumble and win!
Now that's far-fetched, but just throwing an example out there.
The point is WWE needs the star power right now. It is proven that an independent (indy) guy can get over just by pointing to the sky and saying, "YES, YES, YES" and being one of the best performers on the roster!
The more stars the better, in my opinion. Match ups are becoming stale because we seen them too many times, so the time for acquire new talent and to actually utilize them is now. This new concept for the WWE Draft would be one way to do so.
THANK YOU ALL FOR READING MY LATEST ARTICLE, IF YOU CAN LEAVE SOME COMMENTS ON THIS PIECE, IT WOULD HIGHLY APPRECIATED!
THANK YOU