SEC Baseball Tournament 2012: Bold Predictions for This Weekend's Action
May 25, 2012

With half of the Final Four set in the 2012 SEC Tournament, the only thing we can say for sure is that if you like chalk in your brackets, this is the event for you. 
The biggest upset has been No. 5 seed Vanderbilt winning its first two games against No. 2 South Carolina and No. 3 Florida to punch a ticket to Saturday's semifinal game. 
It is hard to qualify that as an upset because Vanderbilt is always one of the strongest programs in college baseball. They had a slightly down year in 2012. 
As the weekend approaches, we are expecting to see more surprises along the way. Here are our bold predictions for the end of the SEC Tournament. 
LSU and South Carolina Will Make The Final Four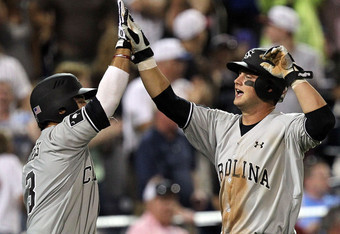 LSU and South Carolina were the two best teams in the SEC during the regular season. The Tigers won the conference title with a 43-15 overall record (19-11 in the SEC). South Carolina wasn't far behind, with a 40-16 record (18-11 in the SEC).
Both programs are in elimination games on Friday—LSU vs. Mississippi State and South Carolina vs. Florida. 
Neither team needs to win to make the College World Series field of 64, but they have superior talent and depth. They may not start all of their key players in these games, yet will still get away with it because of the outstanding job their coaches and recruiters have done. 
Kentucky and Vanderbilt Will Play For The SEC Championship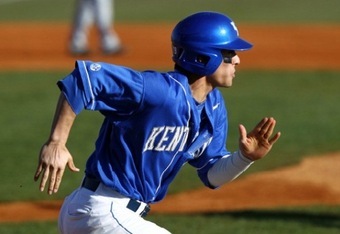 For all the hard work that LSU and South Carolina will do just to get into Saturday's Final Four, it will be for naught.
As stated before, neither team needs to win the SEC Championship. It would be the cherry on top of their strong seasons, but nothing more. 
Kentucky is a lock in for the College World Series as well, but the Wildcats seem like they are on a mission to capture the first conference tournament title in school history.
Dominant wins over Mississippi and Mississippi State have given them an extra day of rest to prepare for whoever their opponent is. 
Vanderbilt has long been one of the best baseball programs in the country, yet it has only won two SEC Conference Championships. It would make sense that in a down year the Commodores would put forth a brilliant effort in this tournament. Impressive pitching, particularly against Florida, has made up for an inconsistent offense. 
The Wildcats and Commodores are going to keep their momentum going in the semifinals and will determine who gets the SEC's automatic College World Series bid. 
Kentucky Will Capture Its First SEC Tournament Title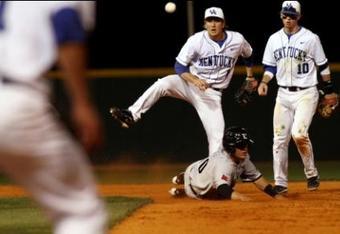 In the final game of the SEC season, the Wildcats will make sure there is no doubt about their College World Series status. 
Kentucky has been building to this moment for the last six seasons, and head coach Gary Henderson wants this program to get over that SEC Tournament hump. He has done a remarkable job of building this program since taking over in 2009. 
Vanderbilt has the pitching to keep up with the Wildcats, but hitting will be its undoing in the championship game.