Marcus Jordan: People Overreacting to MJ's Son's Tweet at Porn Star Rachel Roxxx
May 31, 2012

Marcus Jordan—yes, legendary basketball player Michael's son—is taking some flak for a hilarious tweet that he fired off at porn star Rachel Roxxx.
According to Black Sports Online, the UCF Knights basketball player publicly posted a message to the adult actress on Wednesday, but it has since been removed and replaced with a tweet explaining that it was a prank.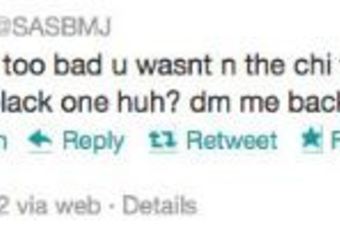 Regardless if the initial "accident" DM was a practical joke or not—the content was quite funny—we should definitely #KeepItMovin and cut the kid a break for it.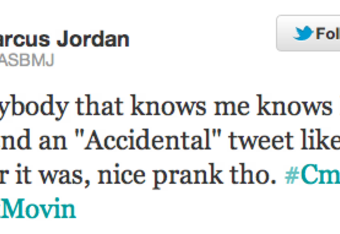 It's not like he said anything harmful and, last I checked, it's not a crime to connect with a porn star on the Internet. After investigating Ms. Roxxx's Twitter feed, it seems that plenty of other people do so on a regular basis.
There is no reason to get outraged because the Charlotte Bobcats owner's son—or an anonymous prankster, depending on who you believe—decided to send that tweet.
Heck, baseball star Hideki Matsui proudly admitted to owning 55,000 porn videos in an interview with GQ. Rob Gronkowski posed shirtless for a picture with noted adult actress Bibi Jones. Tito Ortiz married possibly the most famous porn star of all time, Jenna Jameson. Kim Kardashian has dated what seems like every athlete, but got her start in a homemade video with Ray J.
Tiger Woods may as well have been moonlighting as a leading man in Porn Valley after all the rumors leaked out.
That is just a tiny sampling of the numerous big-name athletes who have been involved with the adult industry in some way.
A frivolous tweet by a mediocre college player that happens to be MJ's son isn't even close to a big deal in comparison. Give him a break.