Michelle Beadle ESPN Battle with Erin Andrews Finally Receives Closure
June 1, 2012

That nonsense with Erin Andrews and Michelle Beadle can stop right now—this, according to the departing ESPN personality herself. 
Guyism brought a recent interview to all of our attentions—a chat between departing ESPN personality Michelle Beadle and radio host Dan Patrick—which can be seen below. 
Beadle is set to join NBC, and will do work with both NBC Sports in the form of Olympic coverage, as well as feature on Access Hollywood. 
Of course, the biggest mystery in her departure isn't what is to come, but what she is leaving behind. Namely, her spat with fellow blonde-beauty Erin Andrews. 
As you can hear, she has no real beef with Andrews—the least riveting answer to this burning question we could have hoped for. 
What exactly took place between the two women?
Pretty much nothing, and that is an answer that we all pretty much knew in our hearts. If you want a place to start with, consider this report from Deadspin, dated about a year ago. 
It does a great job of summing up where the alleged spat between Andres and Beadle stemmed from. 
The ESPN book that recounted the history of the network included a section on Andrews and the deplorable action of one fan capturing her on video through a peephole. This is what Beadle had to say back then. 
I felt bad for her. She looked fabulous but it was such a violation. I mean, I've had moments in my apartment in New York when the blinds were up for one brief second and you think, "Ugh!" but that's nothing compared to what happened to her. Nothing.

I think things might have been handled differently, but she seems to be moving on. Sometimes these things turn out better for people.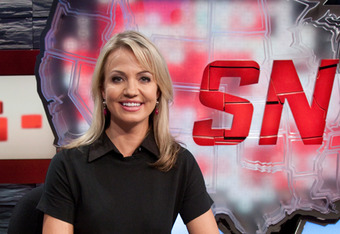 In an other interview, she was asked about Andrews' rise to fame after the incident, and Beadle merely stated, via the report: 
Funny how that all worked out.
Cat fight!
It was at about that time that it became on.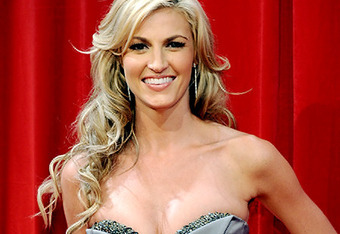 According to the new star at NBC, we had it all wrong. The two never had a heated relationship, for they had no relationship. 
It makes sense that Beadle answered a simple question; then it was taken well out of context. I am as sorry to hear this spat end as I am to see Beadle leave SportsNation. 
In my heart, this cat fight lives on. 
Follow me on Twitter and help me bring sexy back.