MLB: How Ichiro Can Get 2,500 Hits and Still Get No Respect
June 20, 2012

Norm Hall/Getty Images
Last night in the Arizona desert, it all started with another routine single for the Seattle Mariners' Ichiro Suzuki.
Using that "unorthodox" swing which has defined his career, the Japanese hit machine sent Diamondbacks starter Daniel Hudson's pitch back through the box and notched hit No. 2,500 of his MLB career. By doing so, Ichiro joined elite company in being the fastest to the milestone, with Al Simmons, Ty Cobb and George Sisler.
What do those three men also have in common? They're all in the Hall of Fame, and like it or not, Ichiro Suzuki already has his ticket punched to Cooperstown.
I can already hear the complaints.
"Hang on!" you say. "He's just a singles hitter! Chicks still dig the long ball and so do the writers! Ichiro may have 2,500 hits, but he only has 99 home runs!"
For the sake of argument, it's necessary to look at the measuring stick for base-hitting excellence, and that means bringing up Pete Rose. 
No one will dispute that 4,256 hits is what should put 'Charlie Hustle' in the Hall, but in 24 years, how many home runs do you think he hit? 300? 400? Take a guess (and no peeking at Baseball-Reference.com either).
160. In 24 seasons, the all-time hit leader went yard only 160 times. In 12 seasons, Ichiro is closing in on 100 homers. In short, he's hitting them out more often than Rose did, while also racking up hits at a faster clip. 
By the way, Ty Cobb? 117 home runs in 24 seasons. Tris Speaker? 22 seasons, 3,514 hits, and also 117 home runs. Honus Wagner? 21 seasons, 3,420 hits, 101 home runs.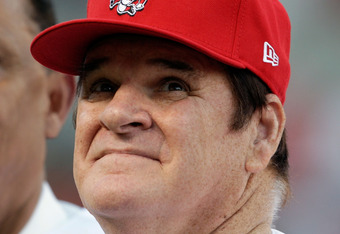 Andy Lyons/Getty Images
"Wait, wait, wait!" I know you're saying. "Those are dead-ball era hitters! What about the 'modern era'?"
Okay. Aside from Rose, here's some names you might know:
Hank Aaron - 23 seasons, 3,771 hits, 755 home runs (all legit, btw)
Stan Musial - 22 seasons, 3,630 hits, 475 home runs
Carl Yastrzemski - 23 seasons, 3,419 hits, 452 home runs
Willie Mays - 22 seasons, 3,283 hits, 660 home runs
Eddie Murray - 21 seasons, 3,255 hits, 504 home runs
In fact, Aaron, Mays and Murray are the only hitters to break both the 3,000 hit and 500 HR barriers in their careers and make it to the Hall of Fame.
The only other one on both lists who isn't in is Rafael Palmeiro (3,020 hits, 569 HR's), and you get three guesses as to why he won't be in anytime soon.
That leaves 24 other men in the 3,000 hit club who didn't reach 500 homers, and only one, Craig Biggio is not in the Hall.
"Okay, fair enough," you may say, "But Ichiro doesn't have 3,000 hits yet and he's 38! Why should we vote him in if he may not get there?"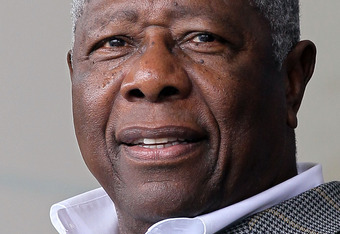 Jim McIsaac/Getty Images
Of the Top 50 players in all-time hits who are eligible (according to Baseball-Reference.com), only one other player besides Biggio, Harold Baines (2,866 hits, 364 HRs) is not in the Hall. Everyone else is in.
The last one inducted was Andre Dawson (No. 50 on the list) back in 2010, and while Baines and Biggio might have the hardest argument to be made for their entry to Cooperstown, I think they eventually will get in.
If Ichiro manages to get 200 hits again this season, for the 11th time in 12 seasons, he'll have 2,628 for his career, putting him within distance of 3,000 as a 40-year-old player. Derek Jeter might have gotten to 3,000 at a younger age (37), but it's also took him 19 seasons to get there, seven more than Ichiro's had.
"Okay," you say. "So he can get in on hits. But it's not like he's done anything else!"
One word. Steals.
Ichiro has 432 steals for his career. In the last two seasons, he's averaged 40. At the advanced ages of 37-38 that puts him in pretty elite company with guys like RIckey Henderson and Ozzie Smith, who are both coincidentally, in the Hall. 
Henderson is widely considered one of the best lead-off men in history, and in 25 seasons, he also had 3,055 hits, but only 297 home runs. Yet, was he given any debate by the writers when his name came on the ballot? No. Why? Because 1,405 steals didn't hurt either.
The case can be made that if Ichiro can stay healthy enough to get 40 steals again this year (he has nine so far), he could finish his career with both over 3,000 hits and 500 steals. There's not many other guys with those kind of credentials who did not make it in.
You mix all that with Ichiro's defensive skills (who doesn't remember his rookie year when gunned down Oakland's Terrence Long at third?) and you have a man who's earned his place in the Hall of Fame now, let alone when his five-year wait is up.
History might also be on his side the further we get from the dreaded "Steroid Era" of bash-ball, with pitchers experiencing a renaissance (make your own conclusions on the why) and hitting becoming more level across the board again.
His style may not have been the most fan friendly, but it worked, and while the fans may choose the All-Stars, they don't choose Hall of Famers. The Writers do, and despite their sometimes ridiculous pretzel logic  in their voting (Ron Santo anyone?!) I seriously doubt they would find many arguments for why they cannot make Ichiro the first Japanese-born player elected to Cooperstown, and if they're smart, they'll do so on the first ballot.