Best GIFs from NFL Week 3
September 23, 2013

Another Sunday of the 2013 NFL season is complete, and it didn't disappoint, giving us great action across the league.
Here are the best GIFs from Week 3.
Jay Cutler finishes this first-down run with authority.
Tom Brady yells at himself (via Deadspin).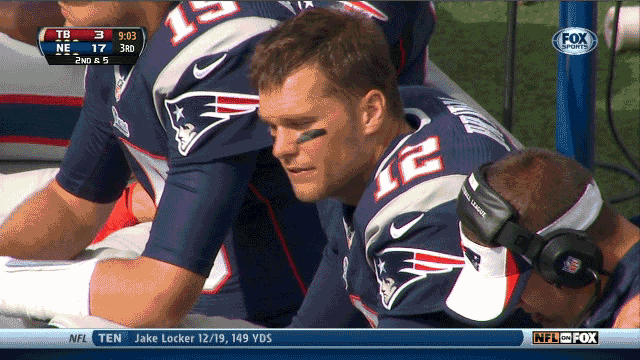 Antonio Brown makes a ridiculous one-handed touchdown grab.
Miami's Don Jones forces a fumble by slamming Harry Douglas to the ground.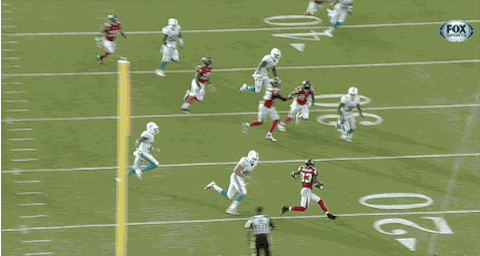 Adam Schefter falls down catching a football.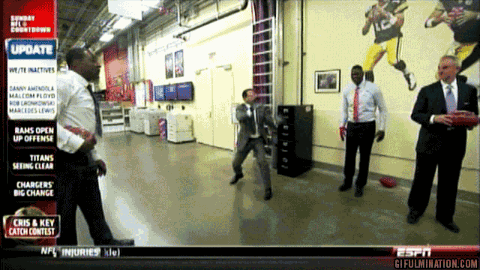 Whoops! Travis Benjamin's bare butt gets shown on TV (via @CJZero).
Vontaze Burfict with a low blow. Not cool.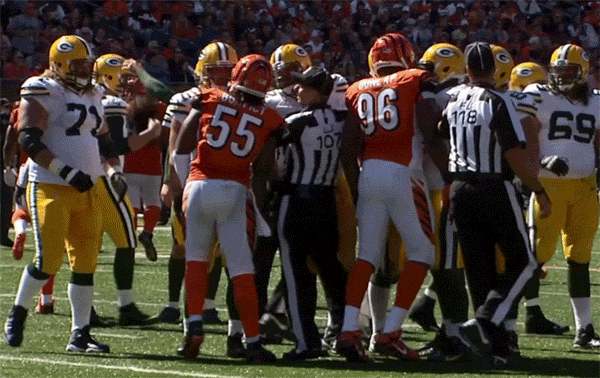 Look out, Stafford!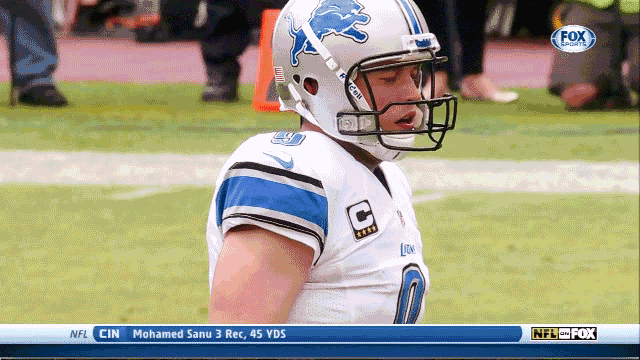 The final play by the San Diego Chargers was hilarious. Philip Rivers was playing the wrong sport.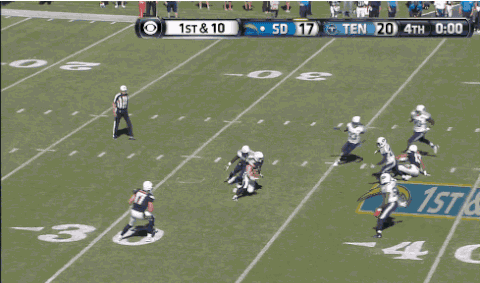 Joseph Fauria channels his inner 'N Sync.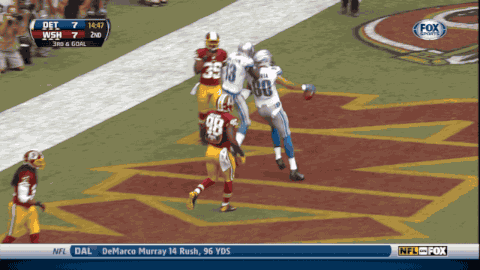 New York Jets snap the ball to nobody. 
Pam Oliver nearly gets run over by the Ohio State band.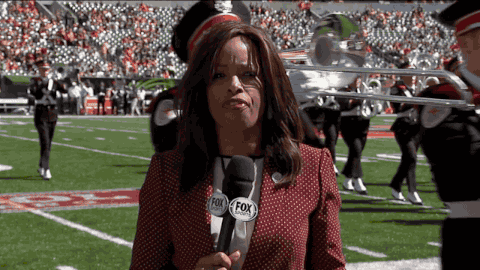 Not a very good time to celebrate, Sheldon Richardson (via Deadspin).
Please don't hush the opposing crowd when you are down by 20-plus.
Leaping touchdown by Giovanni Bernard.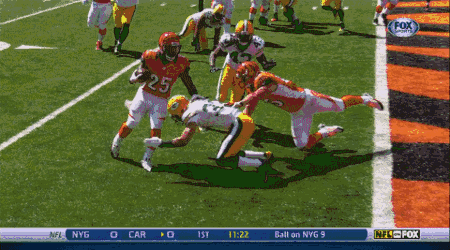 Peyton Manning throws his 12th TD in three games, an NFL record.
Darren McFadden throws a TD pass.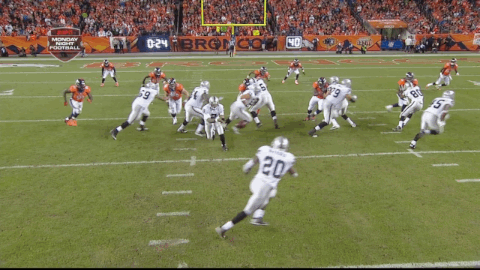 See anything we missed? Let us know in the comments.