Chris Bosh Videobombs LeBron James and Dwyane Wade's Postgame Interviews
October 30, 2013

via lyfebrand Instagram
Chris Bosh prides himself on his videobombing skills, and it looked like he was already in prime form for the 2013-14 season on opening night.
He showed up for both LeBron James and Dwyane Wade's postgame interviews after the win over Chicago. Never change, Chris.
Here's a GIF of Bosh sticking his head behind LeBron's interview.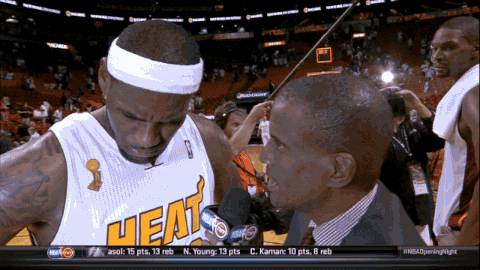 Hat tip to Deadspin for the find.