Ohio QB Tyler Tettleton Nailed with Phantom Safety Call vs. Buffalo
November 6, 2013

The officials in the Buffalo-Ohio game didn't cover themselves in glory Tuesday night when they awarded the Bulls a safety after hitting Bobcats quarterback Tyler Tettleton with the intentional grounding penalty in the end zone.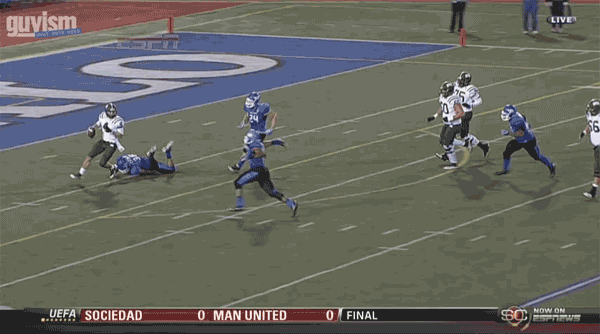 Replays showed the senior signal-caller was a few yards in front of the goal line when the throw out of bounds was made.
Per the AP, referee Tom McCabe ruled the spot of the ball was not reviewable by replay. 
Note: GIF courtesy of A. Isaac of Guyism.com