Bored Cameraman Zooms in on Pretty Girl in Crowd During Iran vs. Nigeria 0-0
June 17, 2014

Screengrab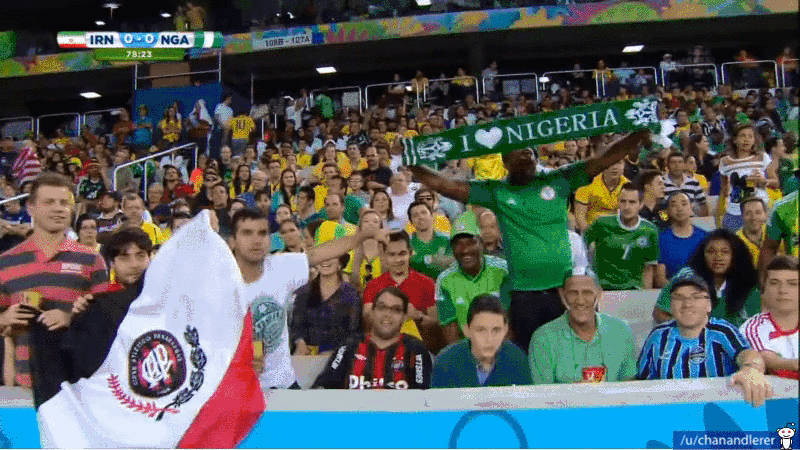 GIF via 101 Great Goals
Iran vs. Nigeria was not a World Cup classic, and in a tournament where just about every game has delivered drama and excitement, you'd have been forgiven for being distracted during the match.
You wouldn't have been alone. As this GIF shows, one cameraman was clearly a bit bored during the game and turned his camera skills to picking out the pretty girl nestled several rows back in the crowd.
The cameras do have a knack of zooming in on the attractive female members of a football crowd—but they're not usually as blunt as to actually show you the bit where they zoom right in past everyone else...