NFL Lockout Is Over: What About the NHL's Pending CBA Expiration?
July 28, 2011
Ethan Miller/Getty Images
The NFL's ability to finally have its players and owners come to a labor agreement avoids what could have led to major financial ramifications (reports of the league losing $1 billion if the preseason were to have been cancelled would have been a drop in the bucket compared to how much would have been lost if any regular season games were scratched).  
The NBA, meanwhile, is still hammering out their labor issues with their players as we speak, with no end to their current lockout in sight.
But what about the NHL?  Its collective bargaining agreement expires in September 2012.  For a league looking to put the lost season of 2004-05 behind it, it can ill afford to delay drafting a new one.
I was able to look up the revenue of the NFL and the NBA, and the results aren't all that shocking.  The NFL (obviously the major draw) in over $9 billion in revenue in 2010.  The NBA brought in $4.1 billion in 2010-11.  
Hockey is different, though—it isn't regarded as a mainstream sport like its football and basketball counterparts. Ask the NBC Sports Group, who is in a constant battle to draw new eyes to its product.

However, the sport looks to be on an upward trend.  This year's Stanley Cup Final, which aired across NBC and Versus, averaged nearly five million viewers, nowhere near the NBA Finals' cumulative ratings.  The Winter Classic has become a big draw on New Year's Day and is introducing the game to new fans.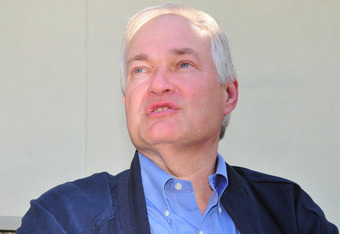 Al Messerschmidt/Getty Images
Therein lies the problem.  With the progress the league is making, they can't afford another labor dispute, and possibly another lockout.  If that happens, then they're in big trouble—and any positive gains they have made among fans will once again be stemmed.
Money is the major issue, of course.  The league brought in nearly $3 billion, the fifth straight year it has brought in record amounts.  Things are looking up—but the league can't bask in its glory so much that it's ignoring what could be a huge issue coming up.
Talks between the NHL and the players' union, led by former MLBPA director Donald Fehr, must start as soon as possible.  Fehr has been involved in a labor dispute of his own (see the 1994-95 MLB strike), and he may be in the middle of another one unless both sides act quickly.  
Any progress that can be made before the expiration of the current CBA will be beneficial once things really begin to heat up in the summer of 2012.
They say that history is the best teacher.  Let's hope that's the case for the National Hockey League as they approach another CBA expiration.