Fantasy Football 2011 Cheat Sheet: How to Find Sleepers
August 9, 2011
Kevin C. Cox/Getty Images
Accurately predicting the sleepers in fantasy football can prove to be almost as difficult as resisting the power of the Kavorka.
However, I'm here to assist you in your quest to find the gems in this year's fantasy NFL season.
First, lets define what a "sleeper" actually is:
Differing slightly from a breakout player, a sleeper doesn't have an existing NFL resume to suggest consistent and sustainable growth. Whereas breakout players have shown steady improvement over the course of their first two-three seasons in the league, sleepers come out of nowhere to have significant statistical impact.  
Or do they?
A great example of this are (not) the brothers Rice, Ray and Sidney. In 2009 Ray and Sidney Rice burst on the scene to become one of the elite running back and wide receiver options, respectively, in fantasy football.  In fact, with regards to Ray Rice, we haven't witnessed such a colossal jump in statistical performance from one year to the next since His Holiness Priest Holmes exploded into our collective fantasy consciousness during the 2001 season.
So what was it about these two that predicated their 2009 sleeper status? 
Where was he selected in the NFL Entry Draft?  Both were second-round picks—Ray in 2008 and Sidney in 2007.  First- and second-round draft picks are selected with the expectation of top-end performance.  This alone would suggest that their touches would increase.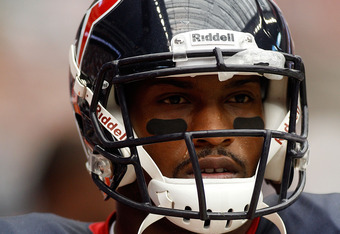 Chris Graythen/Getty Images
Does he have any competition?  Ray was drafted as the successor to the oft-injured Willis McGahee, and although Le'Ron McClain had a nice season in 2008, no team wants a fullback to be their top option in the backfield.  So no, Ray didn't have much competition for the top job as long as he had a good preseason (he did).
Sidney had even less competition with the inconsistent (and one-dimentional) Bernard Berrian, and rookie Percy Harvin—the only guys in camp to worry about.  Also, at 6'4", neither of those other receivers can offer what Sid can: height.  Tall receivers are invaluable to an offense as they are better suited to fight through coverage and offer a much better red-zone target.
What about scheme and complimentary players?  As offensive coordinator for the San Diego Chargers, Cam Cameron loved to incorporate fast, elusive running backs into his passing attack.  During his one season as head coach in Miami, he turned Ronnie Brown into a pass-catching dynamo who was on pace for a ridiculous 90/900 receiving season until he blew a gasket in Game 7.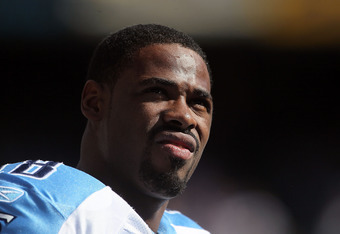 Jeff Gross/Getty Images
So what might he do with a fast, elusive running back who amassed 2000 yards and 24 TDs in his final year at Rutgers?  Well, we have all seen the results.
Sidney Rice benefited from a single free-agent signing: Brett Favre.  The fabled gunslinger was a far superior option at QB then the mediocre duo of Jackson and Rosenfels.  Over his career, Favre made superstars out of guys like Sterling Sharpe, Javon Walker and Donald Driver, so what could he accomplish with Sidney Rice who has a similar skill set as the aforementioned receivers?
How about 83 grabs for 1300 yards?  Tasty.
No one likes a tease (unless you are hunting for sleepers):  Although used sporadically in 2008, Ray did show us a glimpse of what he could do if given the chance. In Week 9 of that year, with McGahee injured (shocking!), and the Browns stacking the middle and limiting McClain to a paltry 34 yards on 13 carries, Coach Harbaugh decided to see what his rook could do.  I think Harbaugh was impressed as Rice carried the ball 21 times for a whopping 154 yards.
Sidney didn't have a big game like Ray's, however, he offered hints to his potential during his rookie year in 2007 (he was injured in 2008).  He caught four touchdown passes, including an impressive 60-yard score in Week 12 against the Giants.
Of course there are exceptions to the rules above.  Miles Austin was an undrafted free agent from small-time Monmouth College, whose previous high was in 2008 when he had 13 receptions for 278 yards.  If you drafted him in 2009 you are either the world's biggest Cowboy fan or Nostradamus reincarnate. 
Either way, trying to predict the Austins of the fantasy football world is an exercise in futility.
So who are this year's sleepers?
Here's a list I assembled yesterday.  For more names, feel free to inquire in the comment section or better yet, offer up any sleepers of your own.
In the meantime, follow me on Twitter @tdotsportwriter