Randy Lerner Too Wise to Turn Aston Villa into Premier League Contenders
August 20, 2011
Nine years ago, future Aston Villa owner Randy Lerner donated £5m to the National Portrait Gallery in London. It was a great investment.
Since then, the walls of the Lerner Galleries have housed portraits of Ryan Giggs, Rio Ferdinand, David Beckham, and Thierry Henry—and that's the closest link Aston Villa have had with Premier League megastars.
Villa fans are getting used to the idea that their club can no longer compete with the Premier League's big spenders. A view evidenced by Randy Lerner's cautious levels of investment into Aston Villa in the recent close season.
His biggest risk has been the acquisition of manager Alex McLeish. The big Scot has started well, unbeaten against two mediocre sides. A couple of setbacks in the coming weeks could see him set for the shortest managerial honeymoon period in history.
His tenure as boss of the blue side of the City has ensured that he already ticks most of the boxes for emotions ranging from apathy to vitriol. As far as Villa fans are concerned, McLeish has done his best work for them.
Even loyal Birmingham fans agree that McLeish's record in the transfer market has been dodgy. He will still be haunted by the £6m signing of Croatian giant Nicola Zigic last season, a decision taken without having seen the player in the flesh. Edited highlights on a DVD—possibly the shortest DVD ever—were recommendation enough.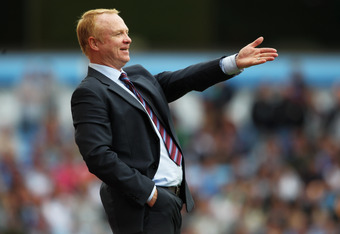 'Ziggy' proved to be a huge disaster in many ways. At times, his style was so ungainly that the fans used to laugh. Then, as Blues got closer to the drop, chuckles turned to frowns.
Ironically, Zigic was a third choice striker on McLeish's shopping list. Top of the pile was French international Charles N'Zogbia, but the Wigan winger's wage demands were too high for Blues.
Now at a bigger club, McLeish finally got his man.
Charles N'Zogbia, will have a lot on his plate. Last season, Villa were blessed with two of the best wingers in the league: Downing and Young. This summer, they sold them both, and Villa fans could only reminisce in the first weekend of the new season as Downing delighted the Anfield crowd and Young became an instant Old Trafford hero. N'Zogbia will have four boots and two wings to fill.
This close season, Randy Lerner has spent £9m on N'Zogbia and £3.5m on veteran goalkeeper Shay Given. He has banked nearly £40m from the sales of Downing and Young.
It's tough on the Second City supporters to know that they are now a second rate selling club.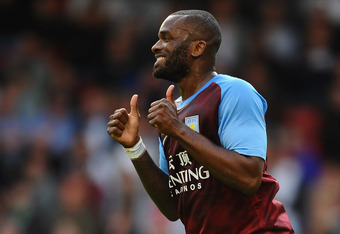 Any hope the fans had that Randy Lerner would set his sights on making Villa a top four challenger were shattered when manager Martin O'Neill dramatically walked out twelve months ago. O'Neill rowed with Lerner over the selling of key players—notably James Milner, the lynchpin to his creative side.
Since then, uncertainty, unrest and parsimony have stifled the dressing room. True, the signing of Darren Bent was a big splash, but it was a panic buy at an inflated price as Villa faced the serious prospect of relegation.
The rescue package worked. Bent straightened Villa out, but the spending policy is still one of caution that will see Villa fight for a mid table finish, nothing more.
Villa have spent less than a third of the money they earned from the sale of their two star wingers.
When Aston Villa were basking in European Cup glory in the early 1980s, Randy Lerner was studying business at Cambridge University. Football is bad business, we know. The quickest way to become a millionaire is to become a billionaire and then buy a Premier League football club, so the joke goes.
If Randy Lerner wants his Aston Villa side to be contenders for a Premier League title, he'll have to spend much more money. Every season; every close season.
If he wants to ensure himself a permanent place in British culture, that £5m donation to the National Portrait Gallery has already done the trick.
Prince William. Prince Harry. Mick Jagger. Richard Branson. Sir Ian McKellen. David Hockney. Tony Blair. George Michael. They've all been on his walls.
And there's more to come. Forever.