LeBron James' NFL Dreams Could Be Reality
October 13, 2011
Mike Ehrmann/Getty Images
LeBron James is in a flirting mood with the NFL.
It all started when King James asked John Clayton when the deadline was for the NFL to sign free agents. Clayton responded, letting him know that they could sign free agents at anytime during the season.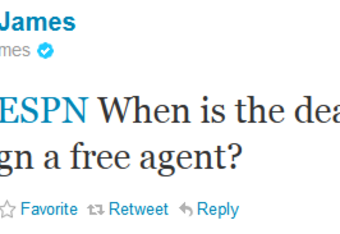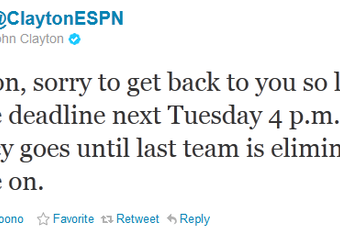 Seattle Seahawks coach Pete Carroll decided that he would get in on the action and asked LeBron if he knew how much the minimum salary was in the NFL. James replied, joking that it was more than he is making now. Funny enough, that's probably not true with all of James' endorsements.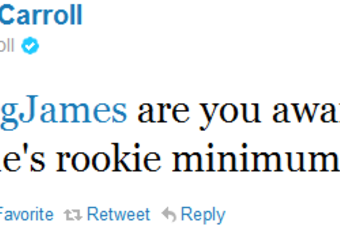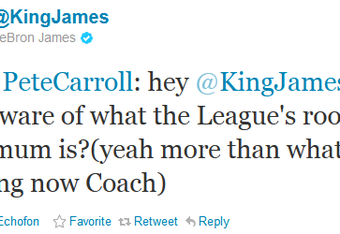 Carroll was obviously a bit curious about James' NFL aspirations, to which he asked James if he wanted to be an edge rusher or a TD threat. Obviously, James admitted that he wants to catch TDs, which should come as no surprise. James has always wanted to be a superstar, and pass-rushers just don't get enough hype.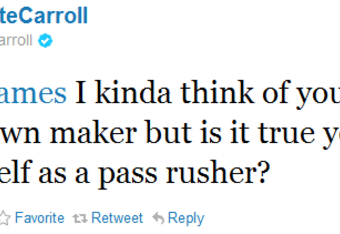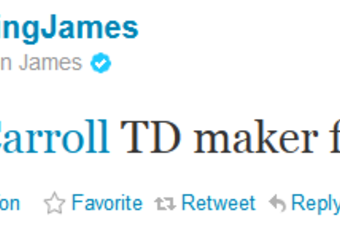 The Seahawks coach seemed intrigued, and he even offered to set James up with a workout at the University of Miami.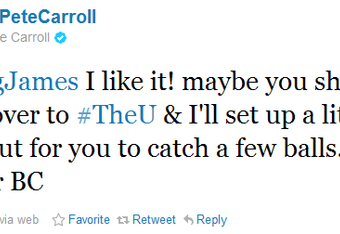 Carroll then opted to take things a bit further last night by sending James a photo of his new NFL jersey.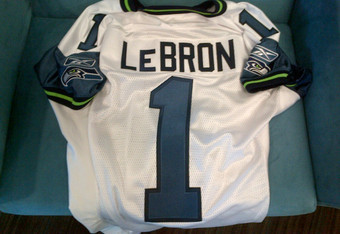 Yep, Carroll wants LeBron to be a kicker, why else would he give him the No. 1?
Was Carroll joking?
Well, that's debatable, but in all likelihood he was. Either way, it looks like LeBron was a fan of it.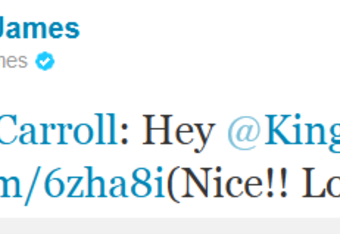 The Seahawks do need a red-zone threat, and King James certainly looks the part. However, we should all realize that James is not going to be willing to put his basketball career on the line to line up for the struggling Seahawks.
If James were willing to risk his basketball career, there is no doubt that he could become a premier NFL tight end.
When you compare LeBron to other tight ends, he certainly has the body to be able to compete in the NFL. Jermichael Finley, a star TE for the Green Bay Packers, checks in at 6'5", 247 lbs, while James checks in at 6'8", 250 lbs.
James has a longer wingspan and a higher vertical leap. Not to mention, James is one of the best athletes in the world. So why should we doubt him?
James received offers to play college football at both Ohio State and Michigan before opting to go to the NBA instead. He even admits to missing the game everyday.
We shouldn't doubt his talents, especially with John Clayton and Todd McShay of ESPN believing in him.