Is Jeremy Lamb Ready to Take over for the UConn Huskies in 2011-2012?
November 7, 2011
At the beginning of 2010, Jeremy Lamb arrived in Storrs, CT as an athletic freshman that hoped to contribute to a team that were expected to be nothing more than average in the Big East.
In 2011, he returns as a First team All-American trying to defend a National Championship. What a difference a year makes.
With Kemba Walker's departure from college basketball to professional purgatory, Lamb is now being called upon to step up and be "the man".  The skinny sophomore averaged 11.1 points and 4.5 rebounds a game last year as a frosh, and UConn has high hopes he can glide to that next step. 
He definitely has one believer in his corner.  "He's going to one the best scorers in the country", said UConn head coach Jim Calhoun.
Lamb showed the masses that the bigger the stage, the bigger his game gets.  His regular season scoring average increased to 14.2 points in the Big East tournament and then to 16.2 points a game in the Big Dance.  Shooting 11-15 from three-point territory during the NCAA tournament added to his penchant for excellence in critical moments. 
That being said, Lamb will no longer be Walker's sidekick. 
Instead, there will be a red and white target painted on his back for every Husky opponent this year to zero in on.  While he can create his own shot when needed, Lamb will have to improve at taking guys off the dribble to the hoop. 
When he gets to the hoop therein lies his most obvious deficiency: Lamb is as skinny as a supermodel.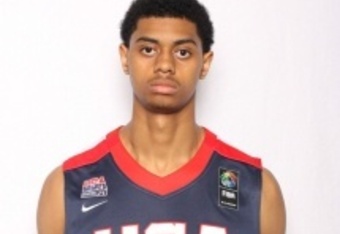 His "Olive Oyl" frame makes it difficult to absorb contact near and around the hoop.  Even on fast breaks where his athleticism is on full display, Lamb's approach tends to be hesitant, anticipating a foul from the defender. 
His first step and lengthy physique often free himself up for pull-up jump shots and floaters.  However, he has relied on this a little too often, limiting his maximum output.
Moreover, he needs to improve on getting to the free throw line.  In 41 games last year, Lamb made it to the charity stripe only 59 times. 
Being a year older and wiser, he will have learned when to use his body, and how to get the referee's attention.  If he can't improve on this in his sophomore year, his path to stardom might be delayed.
With the arrival of 6'10" freshman Andre Drummond and the departure of Walker, clearly the UConn offense will have a different identity than last year. 
While Shabazz Napier ran the point sparingly last year, it will be his full-time job this year.  Napier is certainly not the scoring option that Walker was, fitting more into the mold of a true point guard.  Furthermore, with a possible superstar in Drummond, who will be getting attention in the paint, this will open up shots for Jeremy Lamb.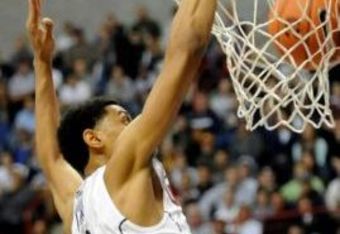 On defense, his long arms (Lamb is 6'5" with a 7'1" wingspan) and pure athleticism make him a matchup nightmare for opposing guards and small forwards.  Unfortunately when it comes to defending players of larger size, problems can arise.  His beanpole length and lack of muscle affect his ability to fight through screens and body up bigger opponents.
Nevertheless, Jeremy Lamb is nineteen-years old and only getting better.
Averaging 16.2 points and 4.3 rebounds a game, Lamb was hailed as one of the stars on the USA under-19 team this summer.  In fact, he touched off the highlight of the tournament when he scored 35 points and hit the game winning shot in overtime with 1.5 seconds left against Lithuania. 
Everyone was impressed with his summer, including his USA under-19 team and George Mason coach, Paul Hewitt. "His demeanor, his persona is that of a kid who is kind of laid-back.  Take it as it comes.  But he dominated the trials; He was clearly the best player there", Hewitt told USA TODAY.
Coach Calhoun has never reached back-to-back Final Fours.  But, he has never had a team the year after a championship like the 2011-2012 Huskies.  (Stars like Richard Hamilton, Emeka Okafor, and most recently Kemba Walker left for the NBA after they won a championship at UConn.) 
As a sophomore, Jeremy Lamb already has a championship on his resume, whether he gets a second title is up to him.