MLB 2011 Free Agency: An Expensive Way to Hurt Your Team
November 18, 2011
Ezra Shaw/Getty Images
With the annual pursuit of free agents, organizations pull out their wallets and throw heaping amount of cash and years at prospective players. You can hardly blame them either; with the amount of premium talent available for a premium price, it looks as though winning will go to the highest bidder.
General Managers have the backing of ownership to spend, and the encouragement from fans. Whether spending for a championship or trying to retain their hometown heroes, GM's are expected to get those big money players.
As a result, free agency usually mortgages short-term success for the long-term future of the franchise.
The best players on the market are usually in their late twenties, and often into their thirties. They've put up fantastic numbers in the prime of their career, and are looking for a contract that reflects the talent and brand they can bring to a team.
But in baseball, the prime of a player's career is usually a six year period from about age 26 until age 32. This means is players are being paid for the prime of their careers while playing in the twilight of their careers.
It's not bad in the case of a 3 or 4 year deal, and teams will often put up with a dwindling talent on the final year of their contract. The real problem lies in the eight, nine, and ten year contracts that are being handed out. In these cases, players are being paid for up to ten years passed their prime.
There are plenty of great examples of these bad contracts.
After Jason Giambi's contract expired with the Oakland A's, many people were hoping the A's would pony up the contract to retain Giambi. Instead, they took the Moneyball route and let Giambi leave as a free agent for the Yankees. Can anybody imagine what would have happened had Giambi stayed with the A's
As much as Yankees fans were grumbling about his lack of defense and injury riddled seasons, it would have destroyed a smaller market franchise such as the A's.  In a seven year contract that took him to age 37, only four of those seasons could be stretched to be called "good years." Of those, just his 2002 season came anywhere close to the numbers he had posted in Oakland.
It certainly wasn't worth the $120 million the Yankees paid him.
This isn't just to single out Giambi, this is the way the big contracts seem to go. Of the 28 $100 million contracts that have been given, FanGraphs lists the only successful deals as being Miguel Cabrera, Albert Pujols, and Alex Rodriguez's first contract with the Rangers. You could even list Derek Jeter as a success story. Whether or not he was overpaid might be debated, but he managed to maintain his career levels through most of the contract.
But only four good stories out of the 28 contracts? That's a crazy risk, and a terrible return on investment.
You can point out that Carl Crawford is better than his 2011 would show, but down years are expected at the end of the contract. The beginning of the contract is when you expect the player to still be producing at his most prime levels. When Carl Crawford has loses his speed and is playing out the final years at age 36, will he be worth anywhere close to the $142 million he signed for?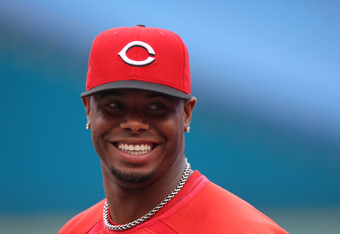 Eliot J. Schechter/Getty Images
If you think the Minnesota Twins aren't going to be hurt by their investment in Joe Mauer, think again. Mauer is just entering the second year of his eight year, $184 million contract extension but was sidelined for most of 2011. The Twins are even discussing a position switch for the oft-injured catcher. The upcoming season will be the first in Ryan Howard's five year, $125 million extension, and he'll spend much of hit rehabbing from surgery.
This is not just a coincidence; players age and break down over the tail end of their career. But with the free market structure of free agency, these players are still getting decade long contracts for more than $100 million.
You could say there is definite risk involved with these contracts, but that's only if you would still refer to a "virtual guarantee" as a risk.
Still, free agency has its successes for winning. At least it has in terms of short term winning.
The 2009 Yankees won the World Series on the strength of CC Sabathia, Mark Teixeira, and AJ Burnett signing as free agents. Say what you want about Burnett, he started a third of the Yankees playoff games as was their number two starter. Free agency worked, and the Yankees won.
Just a few seasons later, AJ Burnett looks lost on the mound, Teixeira has had declining numbers since joining the Yankees, and the resigning of Alex Rodriguez until age 42 looks like it will cost the Yankees dearly for the next half decade. CC Sabathia has a history of weight issues and knee surgeries, but could be signed until age 37. Was it worth the 2009 World Series?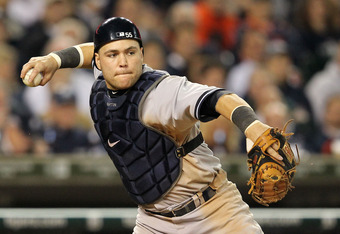 Leon Halip/Getty Images
It's worse to think about what some of those contracts would have done to other teams. If the Rangers had invested the future in "their guy" Mark Teixeira, would they have afforded Cliff Lee or made their World Series run? What would it mean for the next decade? What would the Twins afford to do if Joe Mauer had tested the market instead of signing for the "hometown discount" of $184 million?
Joey Votto will be a free agent soon, and will test the pocketbooks of the smaller market Cincinatti Reds. This year it's Prince Fielder testing the market, and Albert Pujols who is already fielding contract offers that run nine years. As much as you want to see Albert Pujols stay with the Cardinals as "their guy" it will definitely affect the way the Cardinals would have to approach the next few seasons.
Fans want to win, and they want to keep their own guys around. The trouble is that just can't always work hand in hand.
The Tampa Bay Rays have built successful seasons over the last few years because they've had tremendous ability to keep rebuilding their team with younger talent. Trading Scott Kazmir, trading Matt Garza, electing not to chase back Carl Crawford – this is a team who each of the last seasons has willingly given up a key member of the team. In 2011, they made the post season for the third time in four years.
Free agency is still necessary, and you still will find good value players who can fill a void on a team that's already close. Just remember that building your team through free agency is expensive, and the expensive players are the ones who will break down and drag the team down with them. Look for a Russell Martin instead of a Joe Mauers and look for a Michael Cuddyer instead of a Carl Crawford.
If owners and GM's want to keep taking on the risk, they'll have to keep doing so at a premium price. When GM's finally stop taking such big risks on contracts, the market will correct itself and you won't see players being signed into their forties. Until that happens, be prepared to see Alex Rodriguez limping out to third base as a 42 year old man struggling to hit .230 and Joe Mauer as a part time DH for the Twins.
Fans, you can try and win now and later or you can keep your favorite players on your team. But you can't have it all ways