Interview with MMA's Finest, Kenda Perez, Host of Best of Pride FC
November 30, 2011

Kenda Perez has graced TVs around the world, serving as the always-entertaining and stunning host of Best of Pride. Alongside the rest of the fighting community, she'll be presenting at tonight's MMA Awards.
Kenda shows her love to Bleacher Report and answers questions about her life in MMA, her pet peeves and her girl crush.   
How did you get into the MMA world?
I was a 2007 Maxim Hometown Hotties Finalist when the UFC called me in to audition for their new show The Best of Pride Fighting Championships.
Anything you would change about MMA?
I just hope that it keeps growing and getting more and more well known throughout the world! 
Coolest fighter you've met?
I've met a lot of the fighters, and honestly, there are some really great, down to earth guys. Some of them are colorful characters, like Mayhem, Rampage and Bonnar—just to name a few. Coolest? All the cool kids are in the UFC!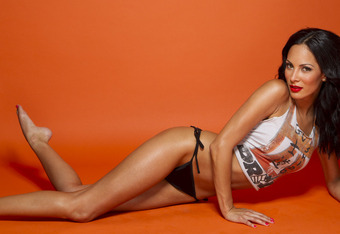 Do you think you'd make a good MMA fighter? Why or why not?
No way! I've never been in a fight in my life and never trained either. I have no fight skills, but that doesn't take away from my love of the sport!
Would you ever date a fighter?
Since I work for the UFC, I like to keep to the old saying of "don't mix business with pleasure." I can't predict the future, but as of yet, I have not.
What are three words to describe yourself?
Spontaneous. Energetic. Nerd.
What's one item from your bucket list that you want to cross off soon?
Sky diving!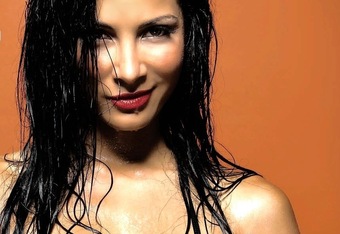 If you could date any athlete, who would it be?
Anna Kournikova. Did I just say that out loud?
What's your favorite sport? Favorite team?
I love MMA, but outside of that my favorite sport to watch is basketball. Celtics, baby!
Biggest pet peeve?
Guys that try to talk to you while you're working out.
Where in the world do you most want to visit?
I've been fortunate to travel a lot of places for work, but I still have yet to go to Japan. Maybe UFC 144 will take me there!
Worst pick-up line you've ever heard?
Pretty much all of them. If you have to use a line to get my attention, the chemistry just isn't there.
What are your future plans with MMA?
The UFC will always be my MMA family and I'll continue working with them for a very long time. Second season of Best of Pride Fighting Championships starts in January on Fuel TV!
What's up next for you in life?
I am super excited about getting my feet wet in acting and other hosting gigs outside of MMA.
Be sure to check out more of Kenda on Bleacher Report's The Ultimate Show here.
Chelsea Becker is a Contributor for Bleacher Report. Unless otherwise stated, all quotes were obtained first-hand.