NBA Free Agency 2011: Ranking Nene and the Top NBA Free Agents
December 5, 2011
Doug Pensinger/Getty Images
The NBA enters a crucial 66-game season, where every team has a greater chance of succeeding. The free-agency market may seem weak, but there are pieces which can fill a team's needs, and even a depth player can make a big difference.
Every game has importance of it all, a loss can make the season, as can a win. Here is a brief summary of the top free agents of the 2011-12 NBA season. 
1. Nene Hilario
Nene Hilario is a true contributor, even though he is amongst the free agency of centers. Nene, who recently turned 29, has no reason to leave Denver. He and his wife live in Colorado and the Nuggets have plenty of money to spend, though things don't always work out that way.
Several teams are sure to try to rail Nene into their organization, and as one of the top players on the market, he could get some big bucks.
The Rockets, Nuggets and Nets are amongst the teams who are expected to give a nice bid on the center.
Prediction: $40 million over three years to the Nuggets
2. Marc Gasol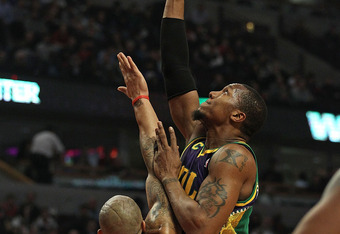 Jonathan Daniel/Getty Images
Gasol is amongst the young group of this free agency period, and can get a contract that can lock him up for at least a few years. Gasol is a 7'1" athletic monster, and will not miss a rebound or block when needed.
The Indiana Pacers and Toronto Raptors are among the teams eying the beast, but signs are pointing to the restricted free agent possibly locking up a contract with Memphis for a few more years.
Prediction: $48 million over four years to the Grizzlies 
3. David West
There are going to be several teams in the sweepstakes for West, even though he is prone to injury and not the greatest big man on the market.
The Hornets may look elsewhere, as he is asking a good amount of cash after he decided to become a unrestricted free agent. The Pacers have been keeping eyes on him to create a nice duo with Roy Hibbert, without giving up Hibbert's assets.
Even with the familiar faces in the Hornets organization and the hard pursuit, David West became a unrestricted free agent to test out the market. To see high bids from teams such as the Pacers and Wizards might be irresistible to pass up.
Prediction: $24 million over two years to the Pacers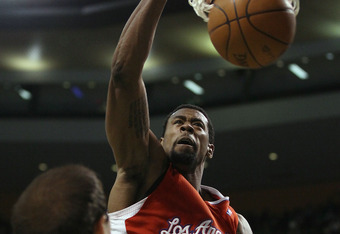 Elsa/Getty Images
Tyson Chandler is sure to get a nice amount of bucks after greatly contributing to receive a ring. Though it might be overstated, teams will be looking at the player he is and not his accomplishments.
The Warriors, Rockets, Mavericks and Nets are the ones eying him. It could be a dirty battle, but the Warriors know he can help fill in the blanks in order for them to get into the playoffs, and hot pursuit and will bid out any other possible destinations.
Prediction: $21 million over two years to the Warriors
5. DeAndre Jordan
Many will argue with this, but Deandre Jordan is a great center. He's only 23 and is sure to have a lot of potential ahead of him.
He might not be guaranteed to be a heavy contributor, but he might be worth the risk. If Jordan has a suitor who can give him 30 minutes per game, I wouldn't rule out a double-double.
Jordan is restricted, though, and it's likely the Clippers will match any offer.
Prediction: $28 million over four years to the Clippers