No. 1 No. 1's: The Best NBA Point Guards by Decade
February 16, 2008
Making a list of the NBA's greatest point guards always results in a heated debate, because you're not going please everyone. 
Not only does it bring heated discussion—but the list itself is almost easy to compose.
This list will break down the best point guards by decade starting from the 1950s.
Unfortunately, only one player can make the cut as "the best" from each decade.  The guys who didn't quite qualify will receive honorable mentions.
To view career statistics of the selected players, click on their names. 
1950s
The 50s didn't see many great point guards.  In fact, no player in the league averaged double-digit assists during the 50s. 
Bob Cousy/AP Photo


The Pick: BOB COUSY, Boston Celtics/Cincinnati Royals (1950-1970) 
The guy who ran the show for one of the NBA's greatest dynasties led the NBA in assists for eight straight seasons (1953-60) while in Boston. 
When it comes to the point guard position in the 50s, this guy is the first that comes to mind.
Some say he was ahead of his time, but he was the best pure floor general during the early years of the NBA. 
He was also a great passer, who would have had more career assists had it not been for the assist rule in the 50s and 60s.
Also known as the "The Houdini of the Hardwood," Cousy made the no-look pass and the behind-the-back dribble what they are today.
Cousy won six NBA championships and one MVP award, made 13 All-Star appearances, and made the All-NBA first team 10 times.
Honorable Mention
Bob Davies, Rochester Royals (1948-1955) 
 
1960s
Oscar Robertson/Vernon Beiver/NBAE via Getty Images

The Pick: OSCAR ROBERTSON, Cincinnati Royals/Milwaukee Bucks (1960-1974)
Robertson, also known as the "Big O," is the only guy in NBA history to average a triple-double in a season.
The Big O made the triple-double was it is today, and is the all-time leader in that department with 181.
He almost averaged a triple-double in the 1963-64 season, but the 9.9 rebounds per game kept the record from officially being called a triple-double.
He is known as the best post-up guard, and some say he was way ahead of his time.  
Even other great players of the decade like Bill Russell, Wilt Chamberlain, Jerry West, John Havlicek, and Elgin Baylor proclaimed the Big O as the best player from the 60s. 
Oscar won one championship in 1971 with the Bucks along side Lew Alcindor, who we now know as Kareem-Abdul-Jabbar.
His other honors include Rookie of the Year in 1961, league MVP in 1964, and 12 All-Star appearences. 
He finished with a career average of 25.7 PPG. 
Honorable Mention
Lenny Wilkens, St. Louis Hawks/Seattle Supersonics/Cleveland Cavaliers/Portland Trailblazers (1960-1975) 
Walt Frazier, New York Knicks/Cleveland Cavaliers (1967-1980)
Guy Rodgers, Philadelphia Warriors/San Francisco Warriors/Chicago Bulls/Cincinnati Royals/Milwaukee Bucks (1958-1970)
1970s
Walt Frazier/AP Photo


The Pick: WALT FRAZIER, New York Knicks/Cleveland Cavaliers (1967-1980)
Also known as "Clyde," Frazier was not only one of the greatest floor generals—but also one of the greatest defenders at his position.
Frazier was a seven-time All-Star but never did win league MVP.
Clyde won two championships in 1970 and 1973.  His most notable playoff game came in the Finals in 1970, when he scored 36 points along with 19 assists and five steals. 
The fact that Nate "Tiny" Archibald is an honorable mention really isn't all that fair. 
Honorable Mention
Nate Archibald, Cincinnati Royals/Kansas City-Omaha Kings/Kansas City Kings/New York Nets/Boston Celtics/Milwaukee Bucks (1970-1984)
Norm Van Lier, Cincinnati Royals/Chicago Bulls/Milwaukee Bucks (1969-1979) 
Norm Nixon, Los Angeles Lakers/Clippers/San Diego Clippers (1977-1989)
1980s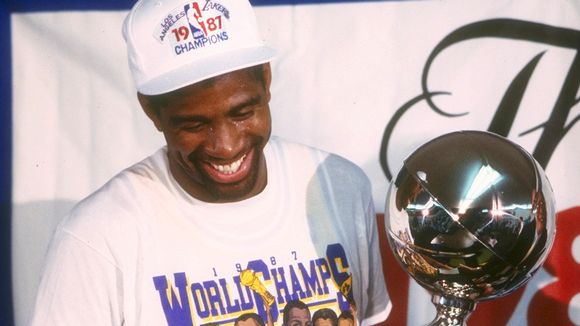 Magic Johnson/Getty Images


The Pick: MAGIC JOHNSON, Los Angeles Lakers (1979-1996)
This decade saw some of the league's all-time greatest players enter the NBA. 
Michael Jordan, Larry Bird, Karl Malone, and Patrick Ewing were just a few guys who went on to become all-time greats at their positions.
You can also add Earvin "Magic" Johnson to that list.  Magic isn't just one of the greatest point guards of all-time—but he is "arguably" the greatest point guard to play the game.
Although he was oversized at his position standing at 6'9", Magic was still a pure point guard.
His size gave him the advantage against other guards, and allowed him to play all five positions.
Excellent in the run-and-gun transition, Magic made some of the most eye-popping passes.  Not only was he a magnificent passer—but he was very unselfish.  He helped popularize both the behind-the-back and the no look pass.
He averaged double-digit assists nine straight seasons from 1982-1991. 
During his rookie season Magic played the center position in the Finals, due to an injury to Kareem-Abdul Jabbar.  Magic went on to score 42 points, grab 15 rebounds, and dish out seven assists.
It's a little unfair to Isiah Thomas that Magic played in his era, because it prevented him from being the best point guard during this decade.
Magic won five NBA championships (1980, 1982, 1985, 1987, and 1988), three league MVPs, three Finals MVPs, and earned 12 All-Star appearences. 
His most memorable All-Star Game came in 1992, when he came out of retirement to play in the All-Star Game after contracting HIV.
Honorable Mention
Isiah Thomas, Detroit Pistons (1981-1994)
Dennis Johnson, Seattle Supersonics/Phoenix Suns/Boston Celtics (1976-1990)
Maurice Cheeks, Philadelphia 76ers/San Antonio Spurs/New York Knicks/Atlanta Hawks/New Jersey Nets (1978-1993) 
Mark Jackson, New York Knicks/Indiana Pacers/Denver Nuggets/Toronto Raptors/Utah Jazz/Houston Rockets (1987-2004) 
John Stockton, Utah Jazz (1984-2003)
1990s
John Stockton/NBA.com


The Pick: JOHN STOCKTON, Utah Jazz (1984-2003)
The 90s were one of the most exciting decades in the history of the NBA.
Just like the 80s, the 90s saw a large number of the league's all-time greats.
There were a few great point guards in the 90s, but John Stockton stood out the most. 
Stockton is one the toughest point guards of all-time. He was a great leader and a perfect passer.
His durability is one of the more memorable things about him. In his 19-year career, Stockton missed only 22 games.  His ability to perform in the clutch is something that often goes unnoticed. 
He and Karl Malone formed one of the best duos off all-time. Stockton never did win an MVP or a championship—but he did make 10 All-Star appearences. 
The guy averaged double-digit assists for 10 straight seasons from 1987-1997. 
To this day, Stockton still holds the all-time record for total assists with 15,806.  This record may never be broken; Jason Kidd is the only current player even close to it.
If there is anyone we should compare to Steve Nash, it's Stockton.
Honorable Mention
Gary Payton, Seattle Supersonics/Milwaukee Bucks/Los Angeles Lakers/Boston Celtics/Miami Heat (1990-2007)
Tim Hardaway, Golden State Warriors/Miami Heat/Dallas Mavericks/Denver Nuggets/Indiana Pacers (1989-2003)
Kevin Johnson, Cleveland Cavaliers/Phoenix Suns (1987-2000)
Mark Price, Cleveland Cavaliers/Washington Bullets/Golden State Warriors/Orlando Magic (1986-1998)
Rod Strickland, New York Knicks/San Antonio Spurs/Portland Trailblazers/Washington Bullets/Wizards/Miami Heat/Minnesota Timberwolves/Orlando Magic/Toronto Raptors/Houston Rockets (1988-2005) 
Mookie Blaylock, New Jersey Nets/Atlanta Hawks/Golden State Warriors (1989-2002)
2000-present
Jason Kidd/Getty Images


The Pick: JASON KIDD, Dallas Mavericks/Phoenix Suns/New Jersey Nets (1994-present)
Kidd is fortunate to still be playing today, and is averaging close to a triple-double this season.
In the 00s, a case can be made for Kidd or Steve Nash as the best point guard—but Kidd was clearly the best the first few years of this decade.
While Nash may have won two MVPs, Kidd led his team to back-to-back appearences in the NBA Finals.  Unfortunately, he failed to get a championship either year. 
An excellent passer, Kidd is fifth all-time in total assists, trailing only Robertson, Magic, Mark Jackson, and Stockton.
J-Kidd doesn't have to score for his team to win, and makes a huge impact by making all the players around him better.
He will be starting in this year's All-Star game for the Eastern Conference.
Honorable Mention
Steve Nash, Phoenix Suns/Dallas Mavericks (1996-present)
Sam Cassell, Houston Rockets/Phoenix Suns/Dallas Mavericks/New Jersey Nets/Milwaukee Bucks/Minnesota Timberwolves/Los Angeles Clippers (1993-present) 
Chauncey Billups, Boston Celtics/Toronto Raptors/Denver Nuggets/Minnesota Timberwolves/Detroit Pistons (1997-present)
Michael Whittenberg is one of two NBA Community Leaders for bleacherReport.com.